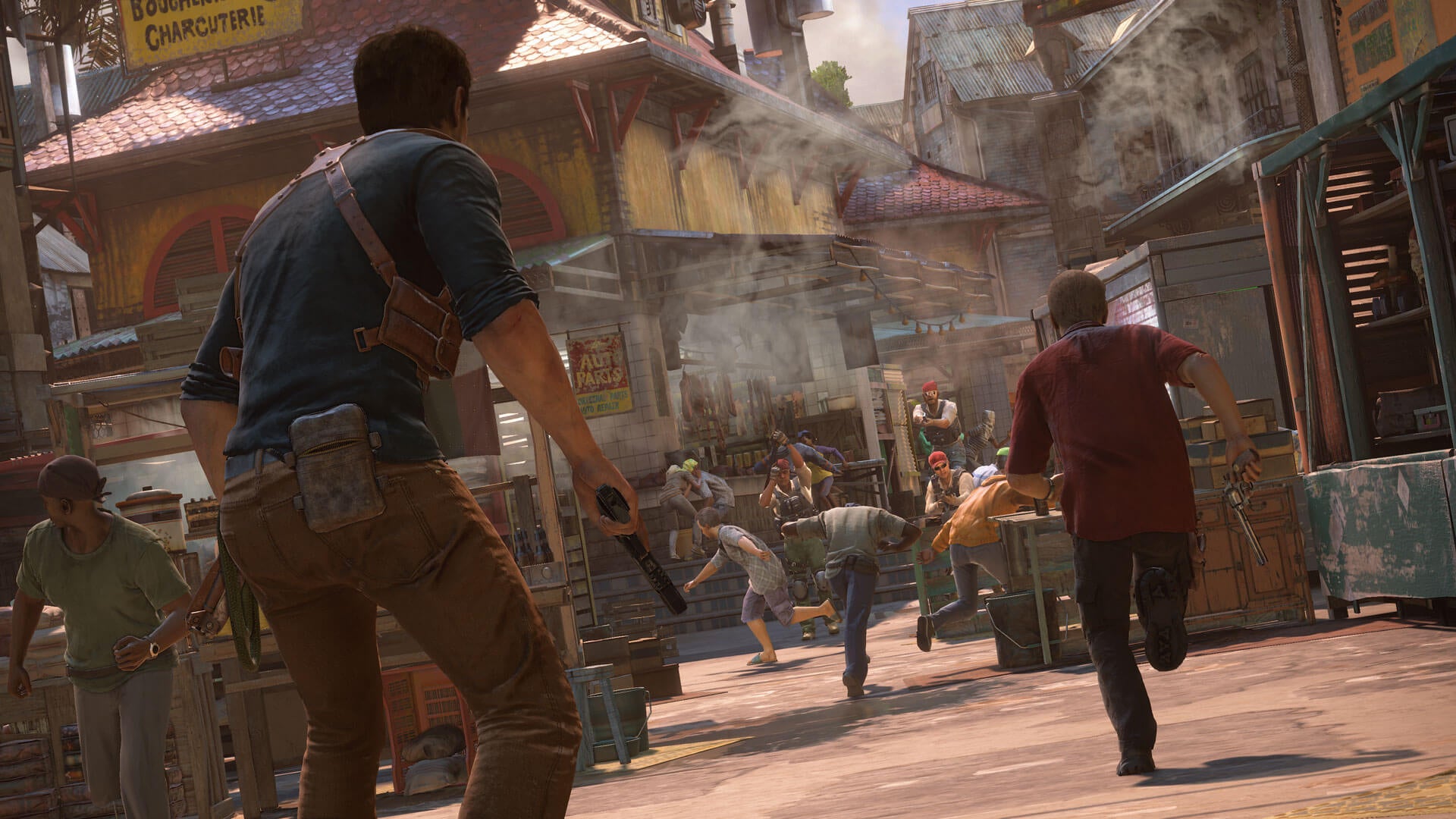 Uncharted 4 won't be out for another two weeks, but retailers across the world have somehow lost track of that, leading to widespread chaos and pandemonium. Also spoilers. Yesterday, the UK-based gaming website Video Gamer spoke to someone who'd walked into a CeX electronics store and bought the game on Monday. He just walked in and bought it.
Meanwhile, yesterday Amazon started sending out notifications to customers who had pre-ordered Uncharted 4, announcing that the game would ship today. "Arriving today by 8pm," they said.
Shortly afterwards, Amazon walked it back, sending out emails to clarify: "The release date for the video game listed below has been changed by the publisher, and we want to provide you with a new delivery estimate based on the new release date: 'Uncharted 4: A Thief's End - PlayStation 4' — Estimated arrival date: May 10, 2016."
Whoops. So Amazon doesn't seem to be sending the game out early, but at least a few people, mostly in Europe, have gotten Uncharted 4 before street date. It's safe to say that if you don't want to be spoiled, you should be careful.
Amazon wasn't the only company to screw up here. This afternoon, Redbox chimed in with a tantalising albeit inaccurate tweet: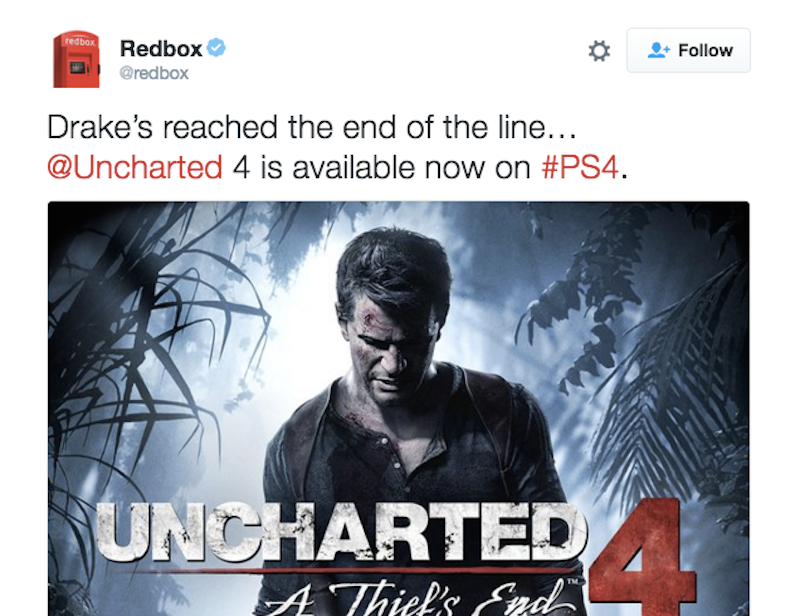 There's an easy explanation for most of this: Uncharted 4 was originally slated to come out yesterday. Last month, Naughty Dog announced another two-week delay, bumping it to May 10 (my birthday!). It's likely that the last-minute release date shift messed with some of these companies. Local retailers in your area might even be selling the game right now.