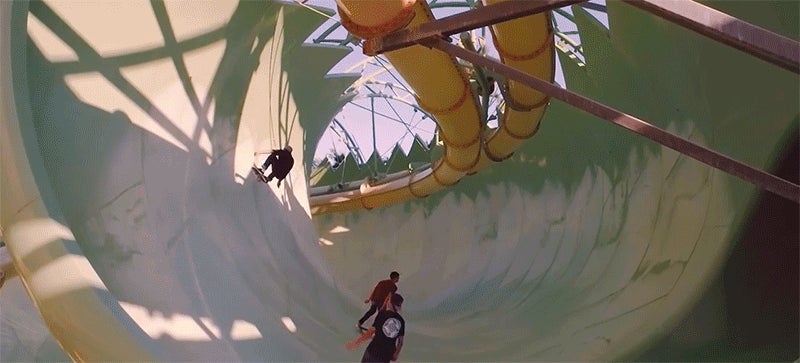 I watched this video yesterday. It made me happy.
Then it made me sad.
It made me happy because it's awesome. And something I would totally do if I a) could skateboard, and b) had access to a massive waterpark and the ability to drain it of all water.
But it reminded me that once upon a time skateboarding games were amazing. Now they either don't exist or they're complete garbage.
Remember when Tony Hawk's Pro Skater was one of the best game series in the world?
Remember when it sorta got a bit boring, but that didn't matter because we had Skate. Skate (Skate 2 in particular) was legit one of the best games of its generation.
Bring it back people. Bring it all back.