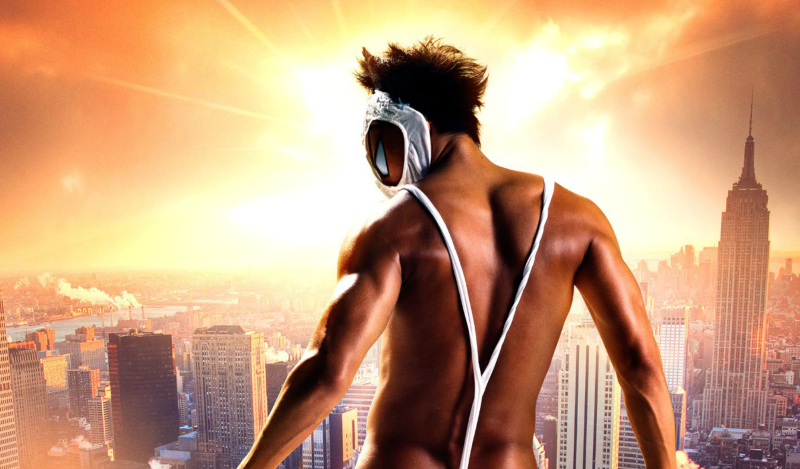 You know, kinda like official Batman or Spider-Man costumes, but instead with underpants for your face. Note: This article contains content some readers might find objectionable.
Originally a manga, Hentai Kamen is once again returning to the big screen this May. (And once again, it's being released by a major Japanese film studio!) Titled HK: Hentai Kamen The Abnormal Crisis, our perverted superhero must stop panties from vanishing across the world.
According to IT Media, an official Hentai Kamen costume is going on sale this month in Japan.
「HK/変態仮面 アブノーマル・クライシス」
君は、HKになりたいか!なれます!!
ドンキホーテで、変態仮面コスチュームセット販売中!!
これでキミも正義の味方だ!!■コスチュームセット¥5,378(税込) pic.twitter.com/7dpAQ8m0en

— 「HK/変態仮面」公式 (@HK_hentai) May 10, 2016
The getup is priced at 5378 yen ($67) and comes with panties, a mask, a sling bikini, flesh-coloured underpants and two fishnet stockings.
【変態仮面コスチュームセット】
マスクは画像のようにパンティと大きめのアイマスクで分離されてます。

「こ・・これが夢にまで見た愛子ちゃんのパンティか・・っ‼︎」 pic.twitter.com/YnY6QtPrym

— あんど慶周 (@and_k_dna) May 10, 2016
White sneakers and sense of shame not included.