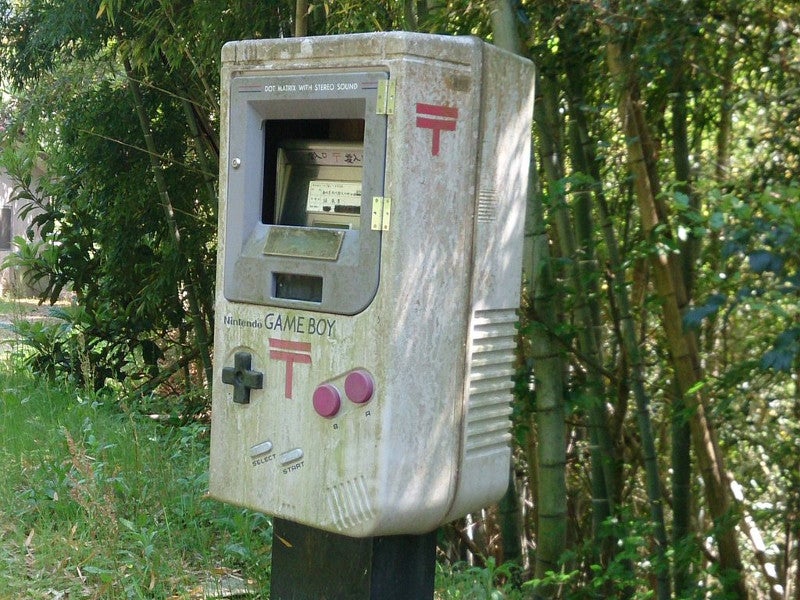 Previously, Kotaku pointed out that Japan sure has some interesting Japan Post mailboxes. Looks like there's another one to add to the list: the Game Boy mailbox. Spotted by a Japanese Twitter user who was going fishing, the post box appears worn and weathered. If you look closely, you notice the Japan Post symbol (that red "T" like mark) has been put on with tape, it seems. Also, it looks as though stuff has been written in permanent marker near the mail slot.
釣り場探してたらこんな物が
たまげたなぁ... pic.twitter.com/ibkB1QKZrr

— 平内幸太 (@7bXNGnHc1EgqvfS) May 1, 2016
Details are scant, but I am certain of one thing: All official Japan Post mailboxes should look like this. Every last one.
[Image: 平内幸太]