You know the Panama Papers? You know, what's being called "the biggest leak in history" that shows where the super rich hide their money. An entity called "Konami Corporation Limited" is named in those papers, it seems, but the Tokyo-based game maker denies any relation. Here is the listing via Offshore Leaks Database (more here):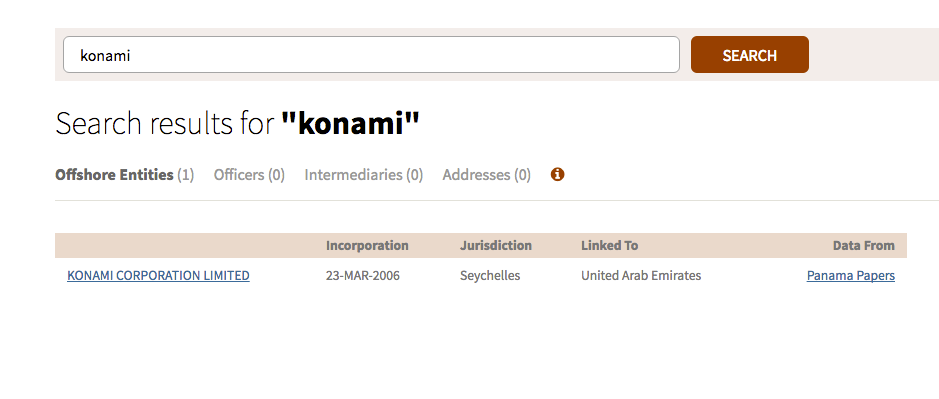 This Offshore Leaks listing actually prompted Konami to issue the following statement:
The Konami Corporation Limited that is listed on the Offshore Leaks Database in what is called The Panama Papers has no connection whatsoever to the Konami Group.
Konami, like many Japanese companies, has a rather complex corporate structure and there are numerous Konami branded entities. You can read more about that here.
[Image: Wiki]