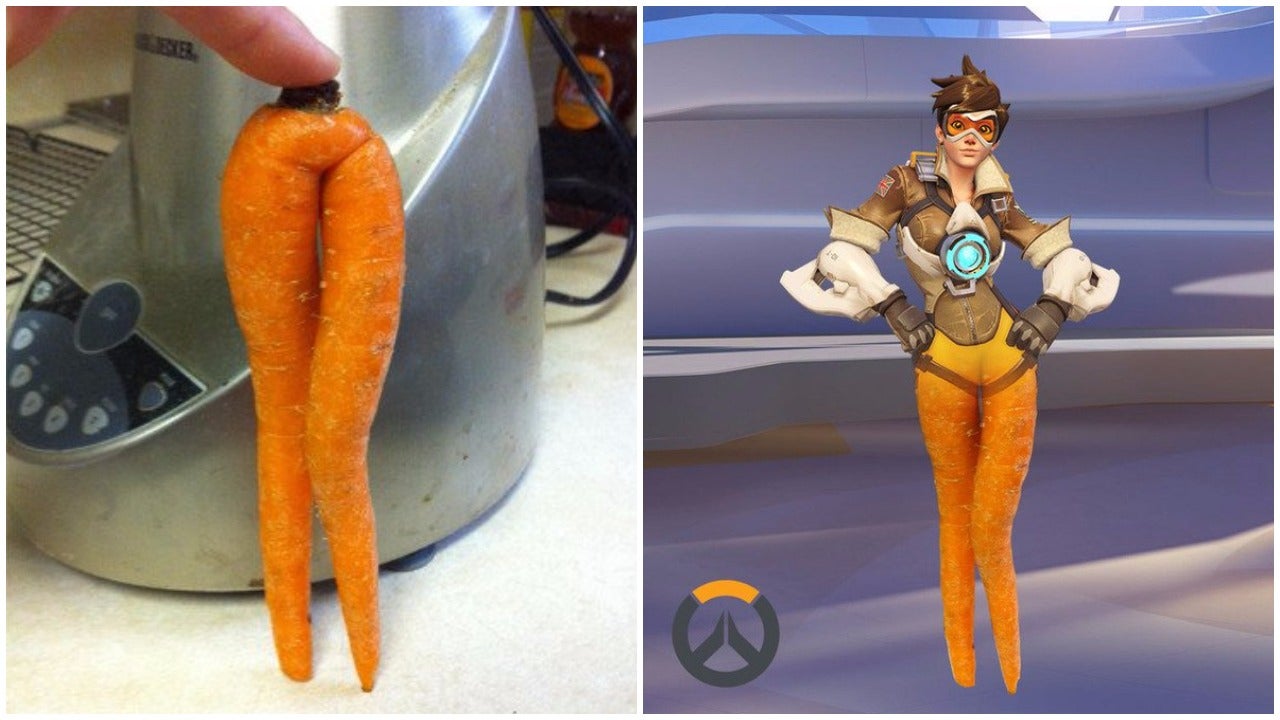 Earlier this autumn, a sexy carrot appeared online. Photoshop battles ensued. But the dust hasn't cleared, because even now, that carrot still lives on as Tracer's legs. [Images: foxarasta | Reddit | Uuyan | Twitter]
Japanese Twitter user Uuyan recently uploaded this Tracer Photoshop. It's been retweeted nearly 4000 times.
トレーサーに似てる人参が発見されるwww
セクシーな人参ですわww#オーバーウォッチ pic.twitter.com/m3PSj84emE

— うーやん@オーバーウォッチ楽しむ勢 (@0715Lucky) May 20, 2016
As far as I can tell, the first Tracer carrot leg Photoshop hit in late April on Reddit.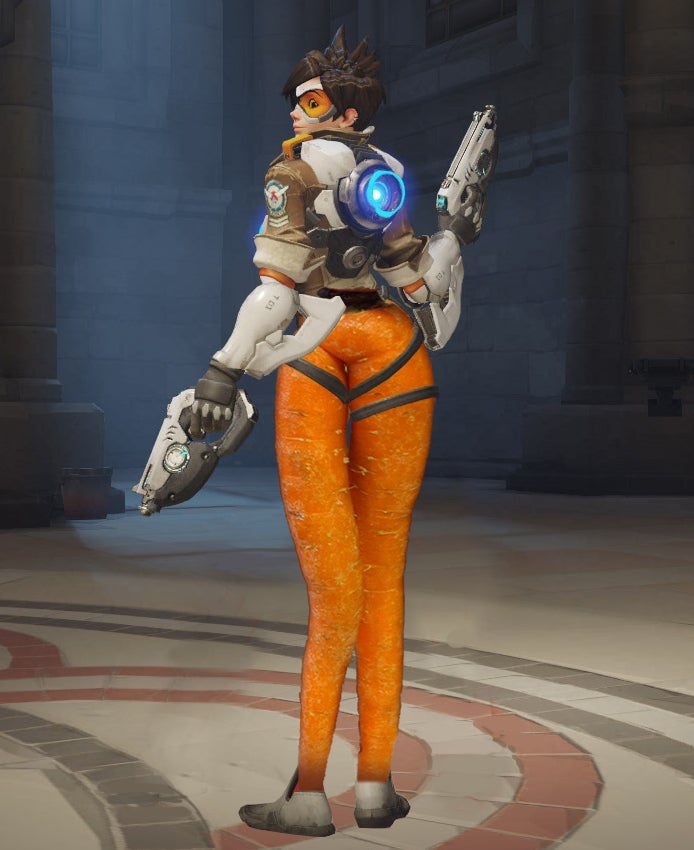 [Image: MLeth | Reddit] Reddit user MLeth uploaded this Photoshop, dubbing it "way too sexy".