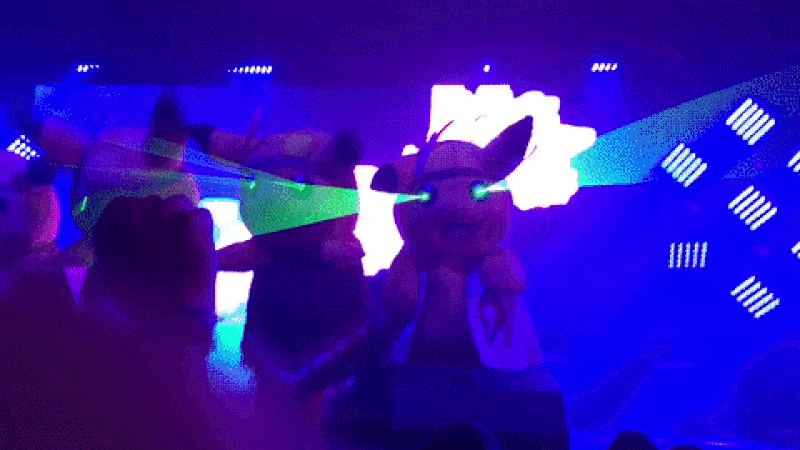 [GIF via Kztk__2] This isn't only cool and hypnotic, it's also terrifying.
Spotted at a club in Taiwan, here we have an inventive use of Pikachu costumes: LASER BEAM EYES.
After bopping their heads up and down, this happened.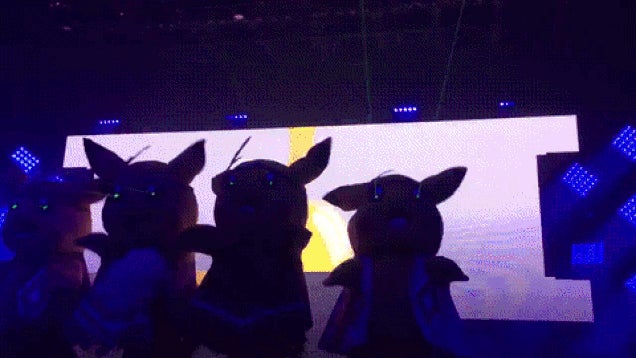 [GIF via Kztk__2] No doubt destroying everything in sight.
Here's the full clip from Twitter user Kazutaka.
台湾の雰囲気のいいクラブで気持ち良く踊ってたらいきなりのピカチュウ出現、目からレーザー出してきて雰囲気ぶち壊れた。 pic.twitter.com/KZtMYKodlN

— KAZUTAKA OKUDA (@Kztk__2) April 30, 2016
Damn. Just. Damn.