Maybe I'm just sleep deprived, maybe my expectations were too low going in. But I'm sitting here, post Sony's E3 conference and my head is spinning.
Was that... maybe — just maybe — one of the best E3 conferences ever?
It's a difficult one to parse. Last year had more big name reveals, but so much of it was pie-in-the-sky — it was almost fan fiction. Final Fantasy VII remake, Shenmue... those games weren't close to release and, one year later, we still have no real idea when and how we'll be able to play those games.
This year was far more concrete.
Final Fantasy XV: September The Last Guardian: October PlayStation VR: October Resident Evil VII: January Horizon: Zero Dawn: February
It was a conference that said, "do you like video games? Because we have video games. We have a lot of video games. And you'll be able to play them soon."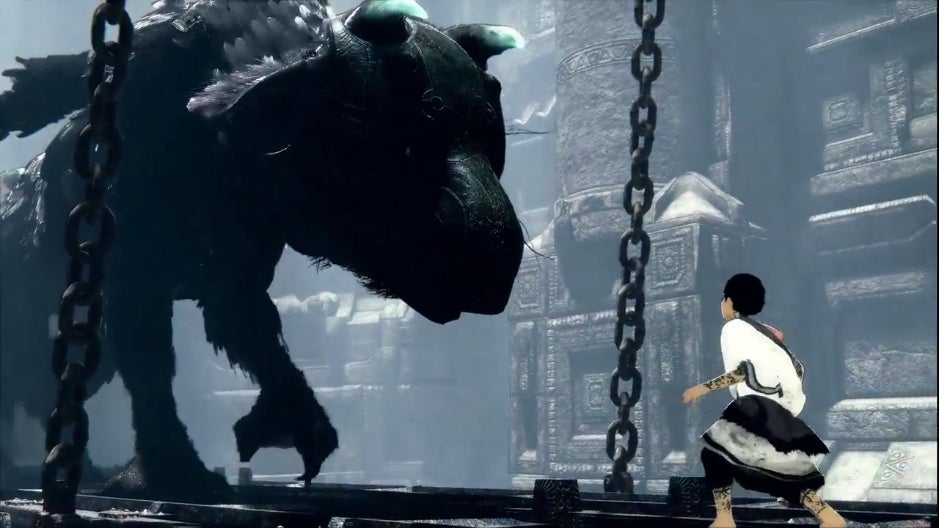 But even the games that were of the pie-in-the-sky variety — they were blessed with presentations powerful enough — and far enough along — to feel very real.
Let's talk about God of War. A game that someone played. A game that seems to completely reinvent the God of War formula, whilst retaining just enough to feel familiar. A game that had all the gore and impact you've come to expect from the series but also — God knows how — managed to have emotional depth. I did not — could not — see that coming. I'm talking specifically about the Father/Son relationship and the moment he helped his son kill the deer. It was hard to watch. And powerful and...
And video games just don't normally do that shit well at all. Especially not in E3 demos.
Let's talk about Days Gone. A game that actually seemed delicate in the initial trailer, but was a complete shitstorm of zombie explosions in practice. Again, it was a video game that someone played. The scale of it seemed intense and the writing, whilst a little hammy, was approaching pretty good. This is a video game I could see myself investing in.
Then Hideo Kojima arrived to one of the most bombastic entrances I've ever seen. Kojima arrived at Sony's E3 conference like Xerxes from 300. The music was ridiculous. The lighting was ridiculous. The crowd... just exploded into a strange Bieber-esque fervour. It has on some Hulk Hogan circa '89 shit. It set the stage for a dramatic reveal of Kojima's new game, Death Stranding, which was freaky enough to feel original. I have no idea where Kojima is going with this, and I suspect it is insanely early in its development cycle, but it was bizarre enough to suggest a cohesive creative vision. I get the sense this is a concept, and a universe, Kojima has been sitting on for a while.
What else? Detroit: Become Human was interesting. The dialogue was so bad it had to be a David Cage game, but somehow I just didn't give a shit. I liked Heavy Rain. I like a team that aims high. I like the look of this game and I like the concept. I can forgive a few clunkers in the script department.
How about Horizon: Zero Dawn. I had this terrible feeling this game would look worse with each showing. Turns out the opposite was true. This game is The Witcher 3 with robot dinosaurs and I can't see a single goddamn reason why that isn't the best idea ever.
Is this gushing? Am I gushing? It's hard to tell. The sheer pace of Sony's conference, the amount of interesting games it squeezed into such a short period of time. It feels like I just drank red cordial concentrate.
Above all, it just feels strange to be excited about video games, especially big AAA video games that usually leave me cold. These games are interesting, they have some semblance of variety in tone. Some appear to explore interesting, difficult themes.
What is this world I'm living in?