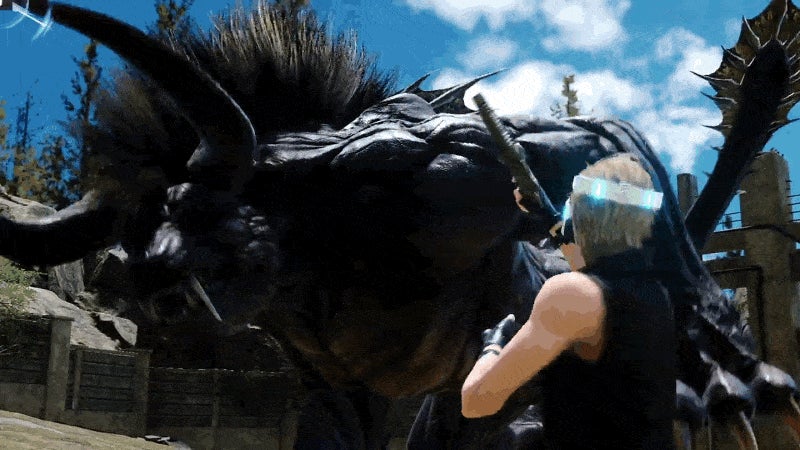 The conferences are ancient history, but news from the show floor keeps on coming.
Hot in from day 2: Zelda looks bloody amazing, Final Fantasy XV's VR demo is terrible, and Microsoft explains its multi-tiered console strategy.
---
Podcast: E3 Day Two The US team discuss what they saw at E3 yesterday.
Final Fantasy XII The Zodiac Age Has A Fast-Forward Button I don't know if I understand this.
In Case You Can't Get Enough Of Final Fantasy XV's Flying Car There's a flying car?
How Rare's Co-Op Pirate Game Sea Of Thieves Works I'm extremely excited about this game.
One Video Game Publisher's Passive-Aggressive Turf War With E3 This is some wild shit.
PlayStation VR Is Virtual Reality's Best Chance At Success Am I wrong here?
Tekken X Street Fighter Is Still Happening. Maybe. Cool.
Resident Evil 7 Will Be More Like Classic Resident Evil Than The Demo Hopefully classic Resident Evil means the first couple of games, cause I'm looking for some of that!
An E3 2016 Cringe Complilation Oh yes.
Microsoft Explains What The Hell It's Doing With Xbox And Project Scorpio Basically consoles are gonna be a lot more like PCs.
The Line To Play Zelda At E3 Is Really, Really, Really, Long Mother of God.
The Last Guardian Is A Real Video Game And We've Played It Crazy how we're going to be playing this game very soon.
All The Ways In Which Zelda: Breath Of The Wild Looks Incredible I can't believe that a Zelda game looks like this.
People Are Still Riding The Call Of Duty Downvote Train Shame, because it looks great.
Final Fantasy XV's VR Demo Is Terrible I am not surprised by this.
---
Stay tuned today for more up-to-date coverage from E3.