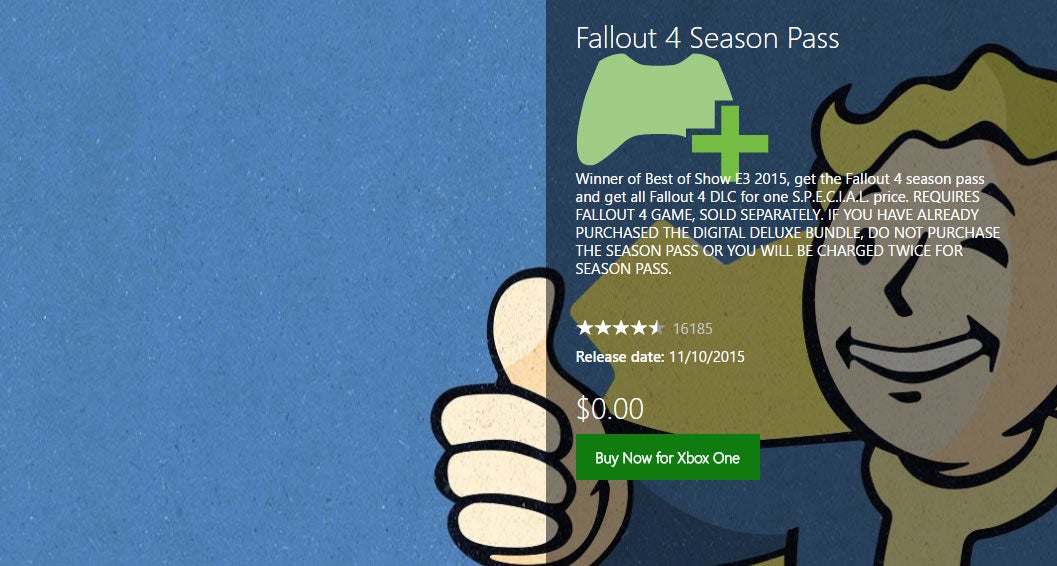 A likely pricing error on the Xbox Store today meant that both Fallout 4 and its season pass were both selling for the princely sum of $US0.00 ($0).
Suspecting it was just a listing error, I bought both of them expecting to eventually run into a price barrier, but nope, turns out they really were free, because they're now both in my Xbox One library without me paying a cent.
The error was first spotted by retail overseer Wario64. It also, as you can see from this listing on the Xbox Store's website, applied to the Automatron DLC.