Ubisoft's surprise E3 release is a combination of the motorbike action of the Trials series and the over-the-top neon '80s action movie aesthetic of Far Cry 3 expansion Blood Dragon. They have made something beautiful together.
The game begins with a bike ride through the hills of war-torn Vietnam.
Blood Dragon hero Rex "Power" Colt narrates. The Vietnamese have gotten their hands on Blood Dragon tech and are using it to create weapons. They must be stopped. It's a mission that requires the best of the best of the best. Not Rex "Power" Colt — he's been dead for years (just go with it.) It's up to his children now.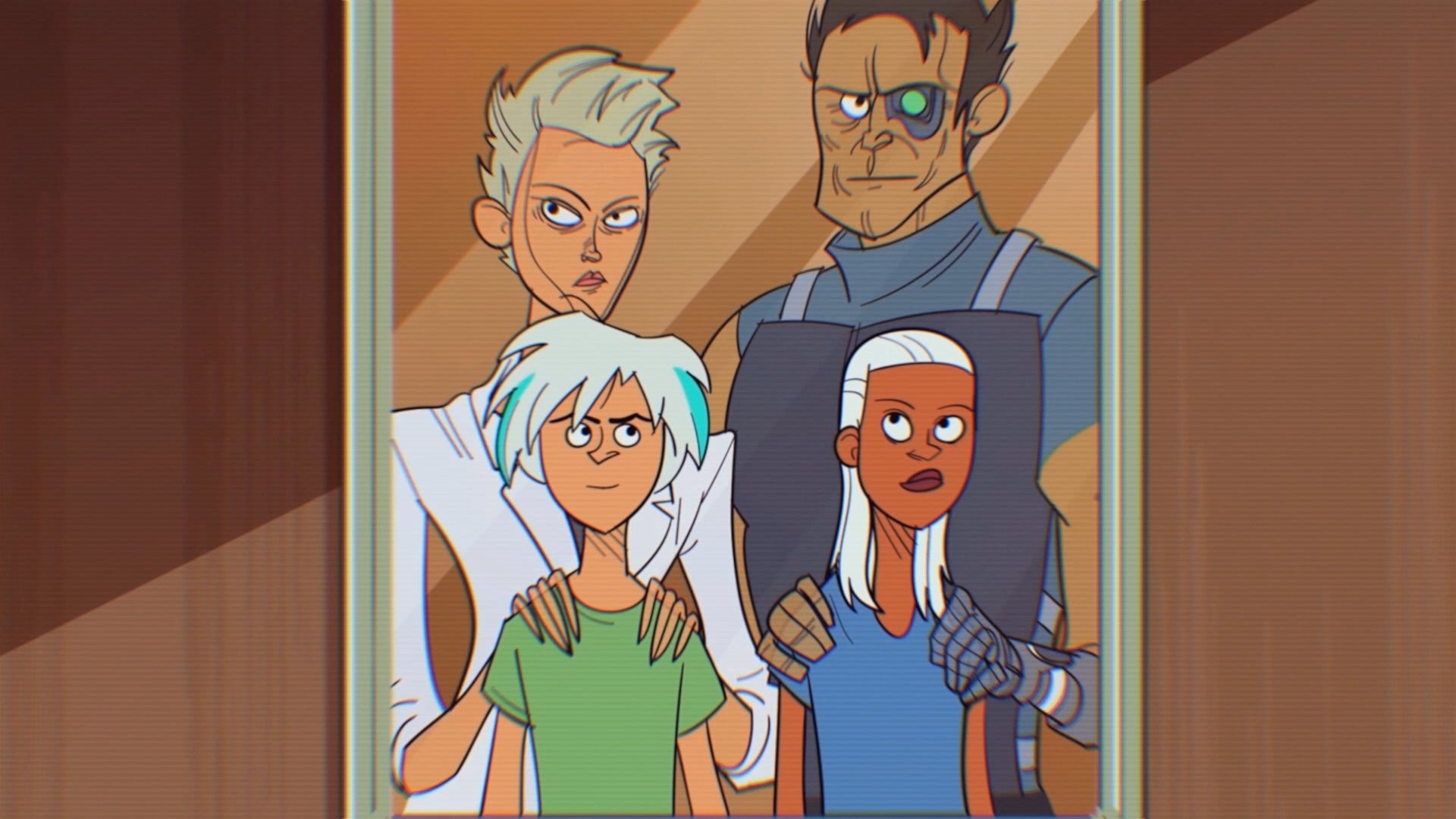 Yes, Rex fell for a lady, who gave birth to a pair of twins. The boy is an outstanding athlete and a crack shot. The girl is a tech genius. One day their mother mysteriously disappears. In his despair, Rex runs off to fight the fourth Vietnam war on his own, and loses.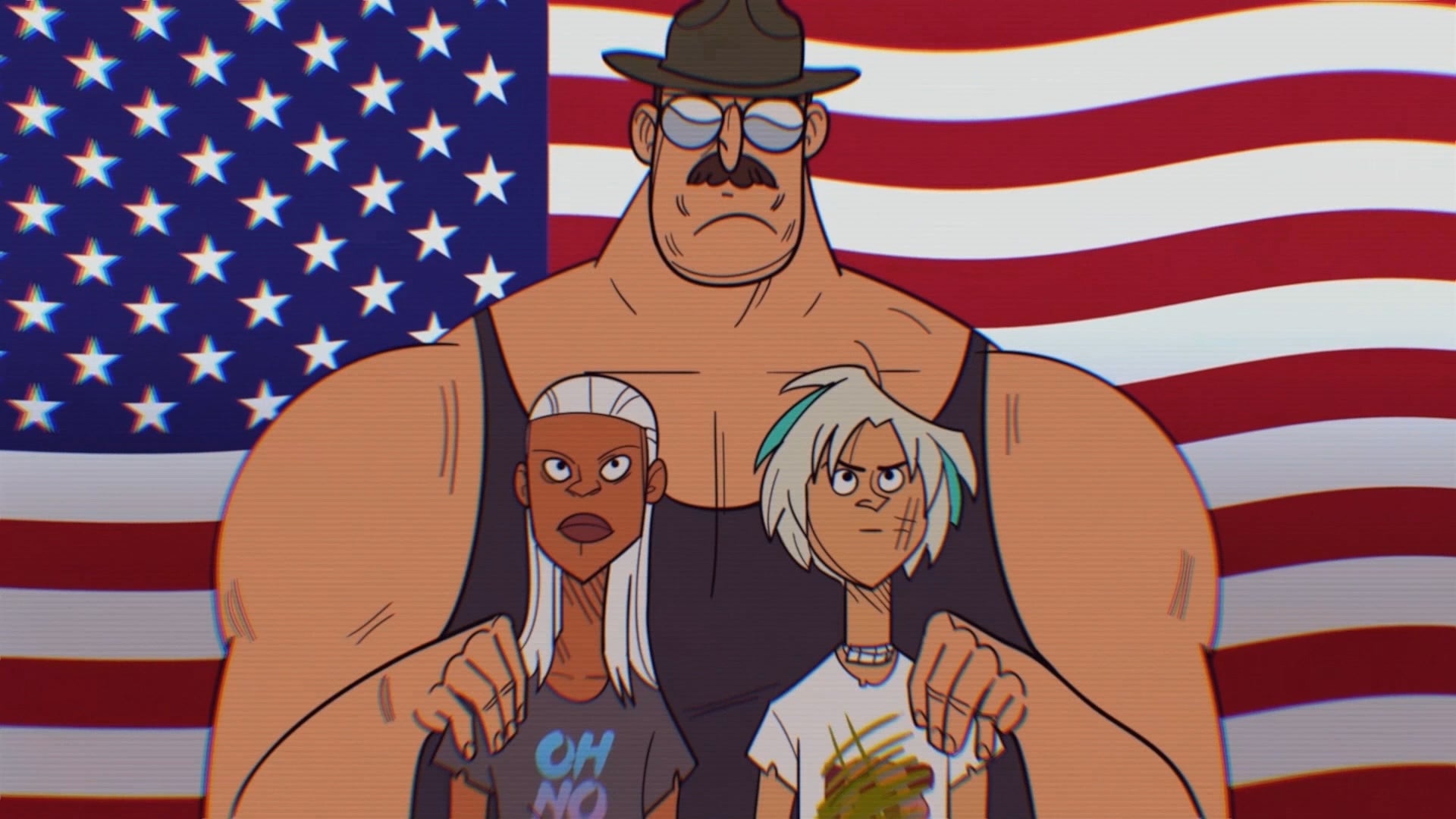 Thankfully, a man who is totally not Sergeant Slaughter raises Rex's children to be operatives, implanting them with the latest cybernetic tech so they can follow in their father's footsteps (except for maybe the last few sets.)
Another quick bike ride with Rex's son and we reach the hub area, which serves as a menu for the game. Well, first we get a cutscene, during which strange things flash on the screen.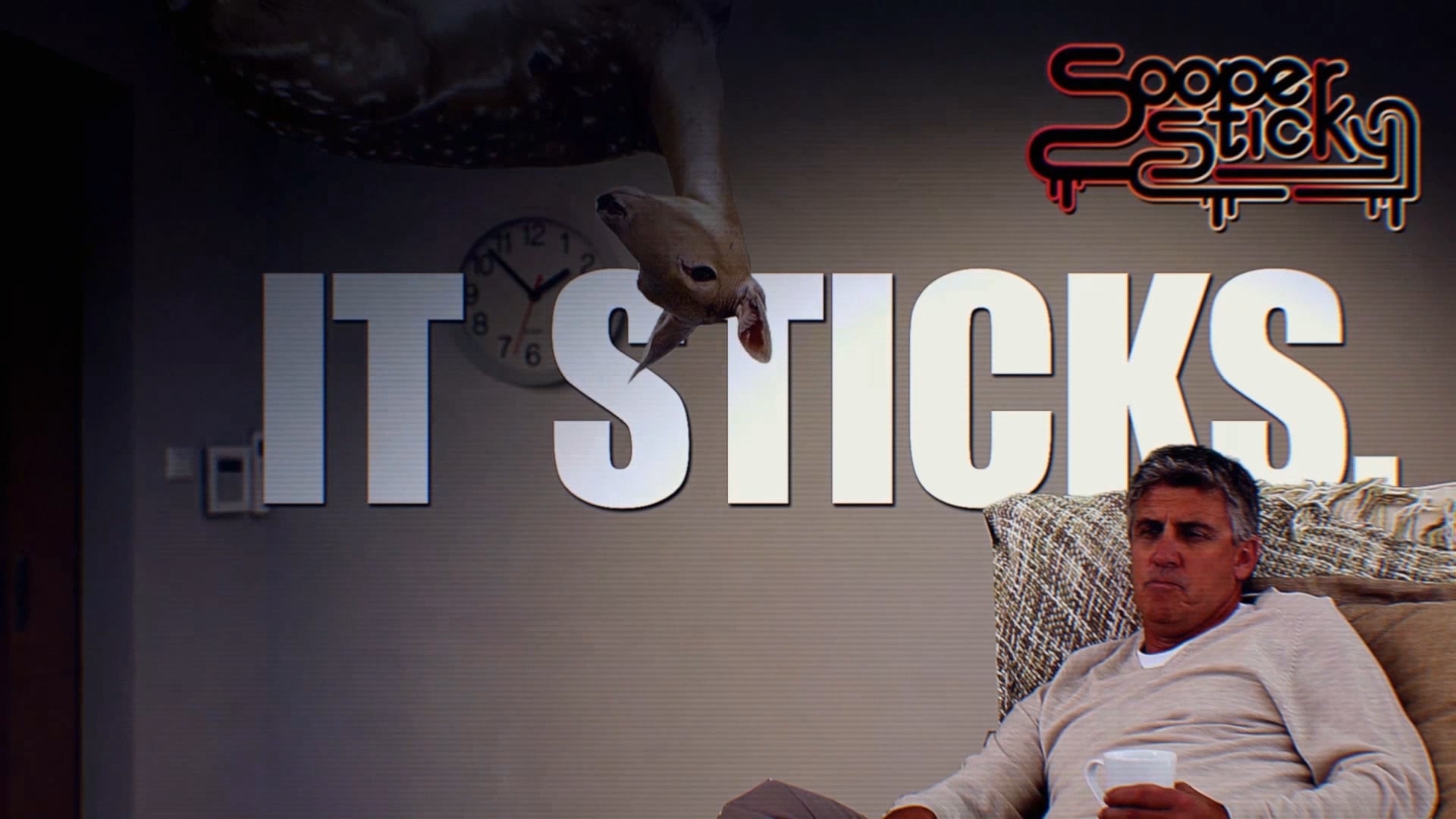 Then we reach the hub. The menu thing. It's pretty sweet. There;s a place for stickers, and you can play some pretty amazing action music. There's a chest to unlock with clues on how and were to find the combination.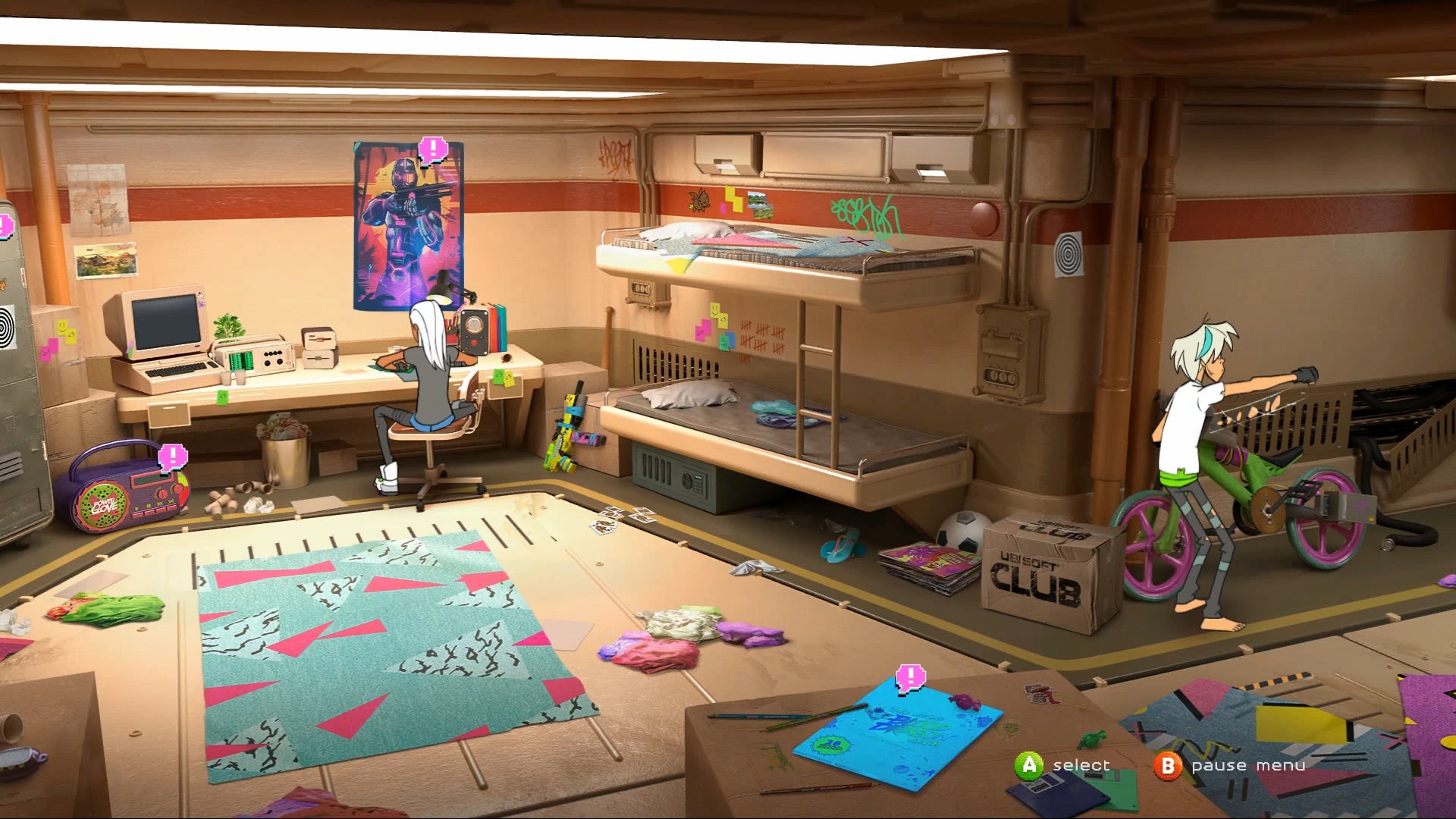 There's even a poster that leads you to the next mission.
This time it's the daughter's turn. She rides her bike to the enemy base — and then she leaves the bike behind to infiltrate that base.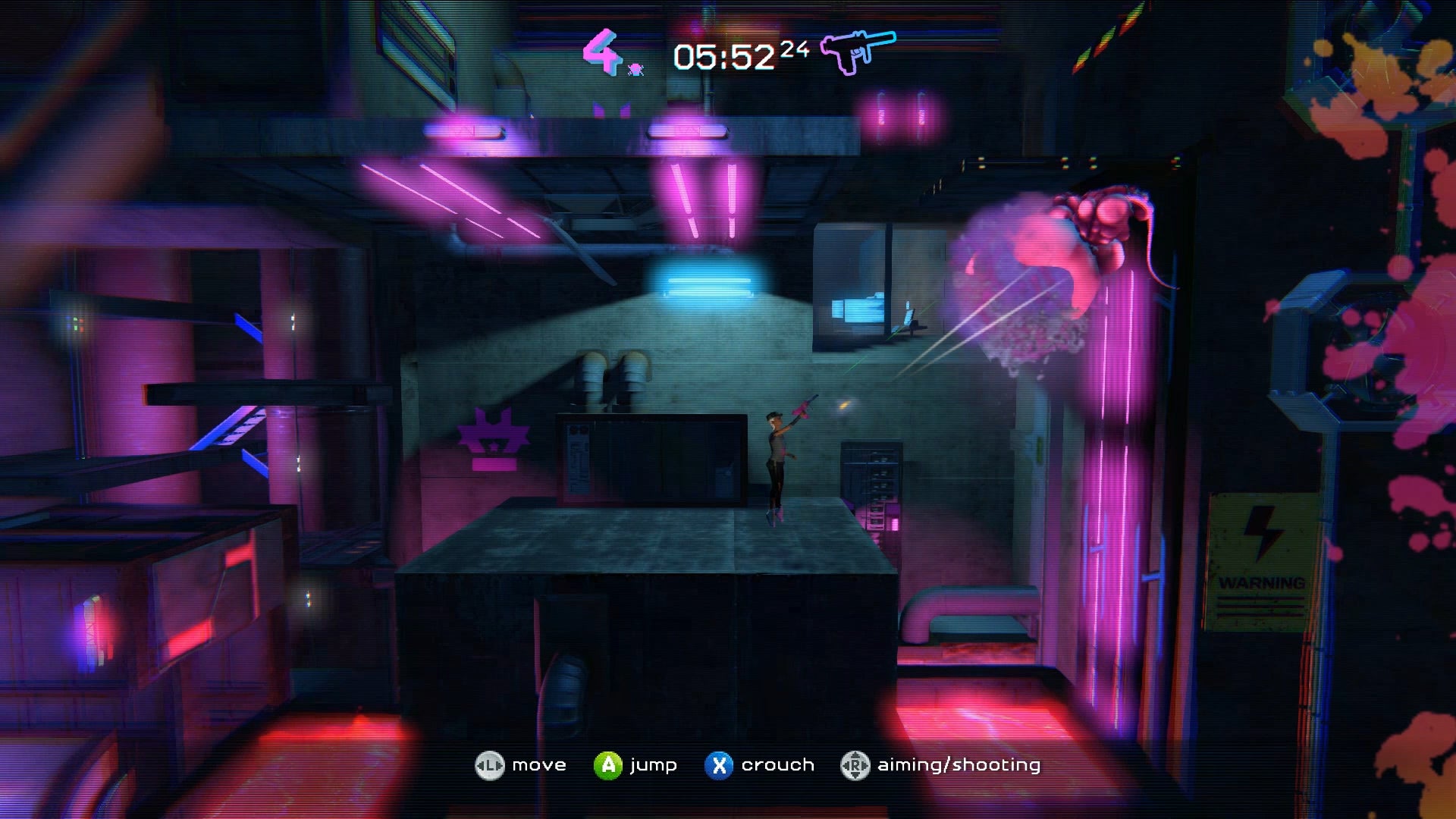 The platforming gameplay is loose and a bit wonky, but it works. More importantly, I was not expecting it at all, and I like surprises.
A few computers hacked, several enemies dispatched, and it's mission completed.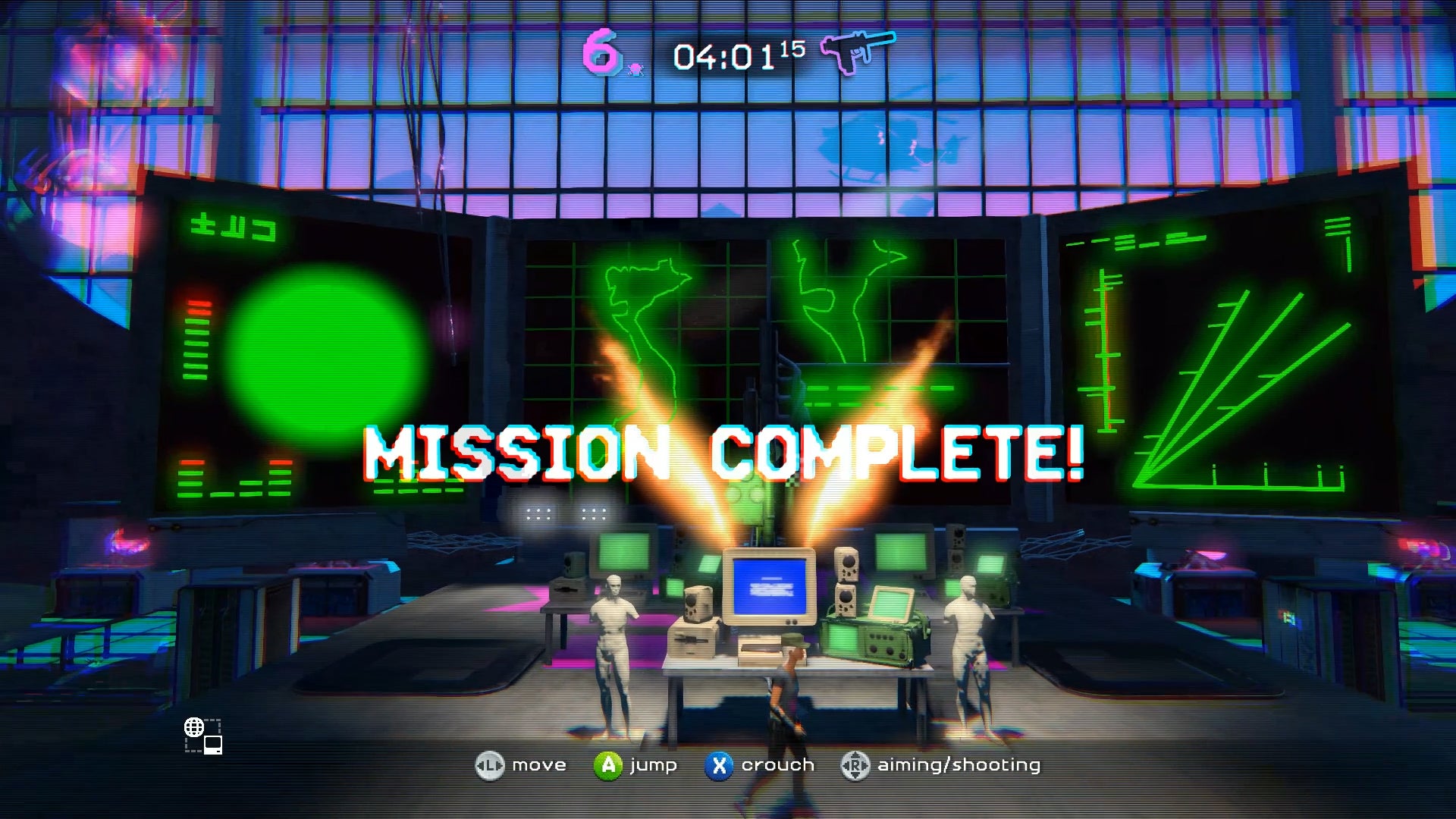 You can watch the entire play through of the first ten minutes (without commentary) in the video atop this post. Then you can better imagine the next level, where we learn to shoot and ride at the same time and the boy drives a futuristic semi truck into a massive alien blob.
Yeah, this one is a keeper. I'd say it's the best of both worlds, but it's better than that.
Trials of the Blood Dragon is now available for $US14.99 ($20) on Xbox One, PlayStation 4 and PC.