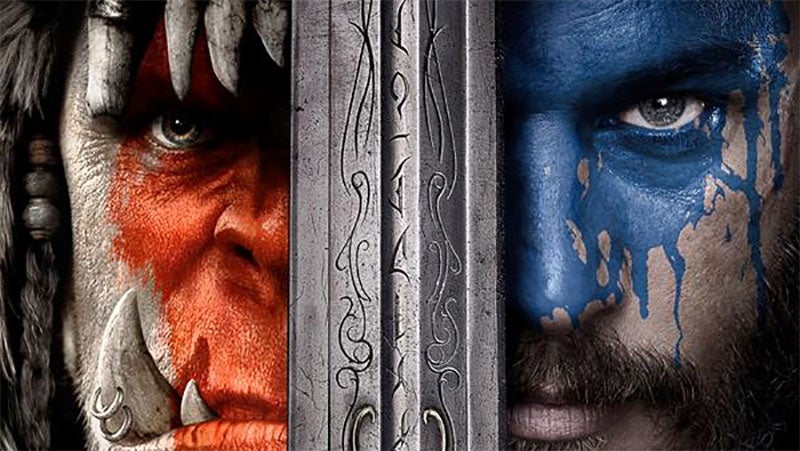 With the worldwide box office topping $US370 million ($500 million) , Duncan Jones' Warcraft has stolen the title of top-grossing video game movie from Prince of Persia: The Sands of Time. Didn't we hate both of those? I didn't hate Warcraft. I thought it was a fun movie for what it was, an entertaining two-hour exploration of the lore of a game franchise I've invested a lot of time and money into. I thought it was good. Most critics and many movie goers in the West thought it was not.
Ultimately our opinions do not matter. Not when a $US185.5 million ($250 million) third weekend powered by the movie's massive Chinese opening dwarfs the paltry $US37 million ($50 million) Warcraft's made in the US since its June 10 opening.
According to the figures at Box Office Mojo (via Gamespot), Warcraft currently sits at number 17 on the list of top-grossing domestic video game movies, far below number one Lara Croft: Tomb Raider's $US131 million ($177 million) or the more recent Angry Birds Movie, which has earned $US103 million ($139 million) domestically.
Domestic, schlomestic. The real money is worldwide, and while the Angry Birds Movie's $US327 million ($442 million) global take came close to toppling Prince of Persia's $US336 million ($454 million), Warcraft blew past it in less than a month.
What does it all mean? We might not need to fear China, as Jackie Chan recently suggested, but their taste in both movies and video games is almost certainly going to be taken into consideration the next time a studio decides to pump a couple hundred million into a video game adaptation.