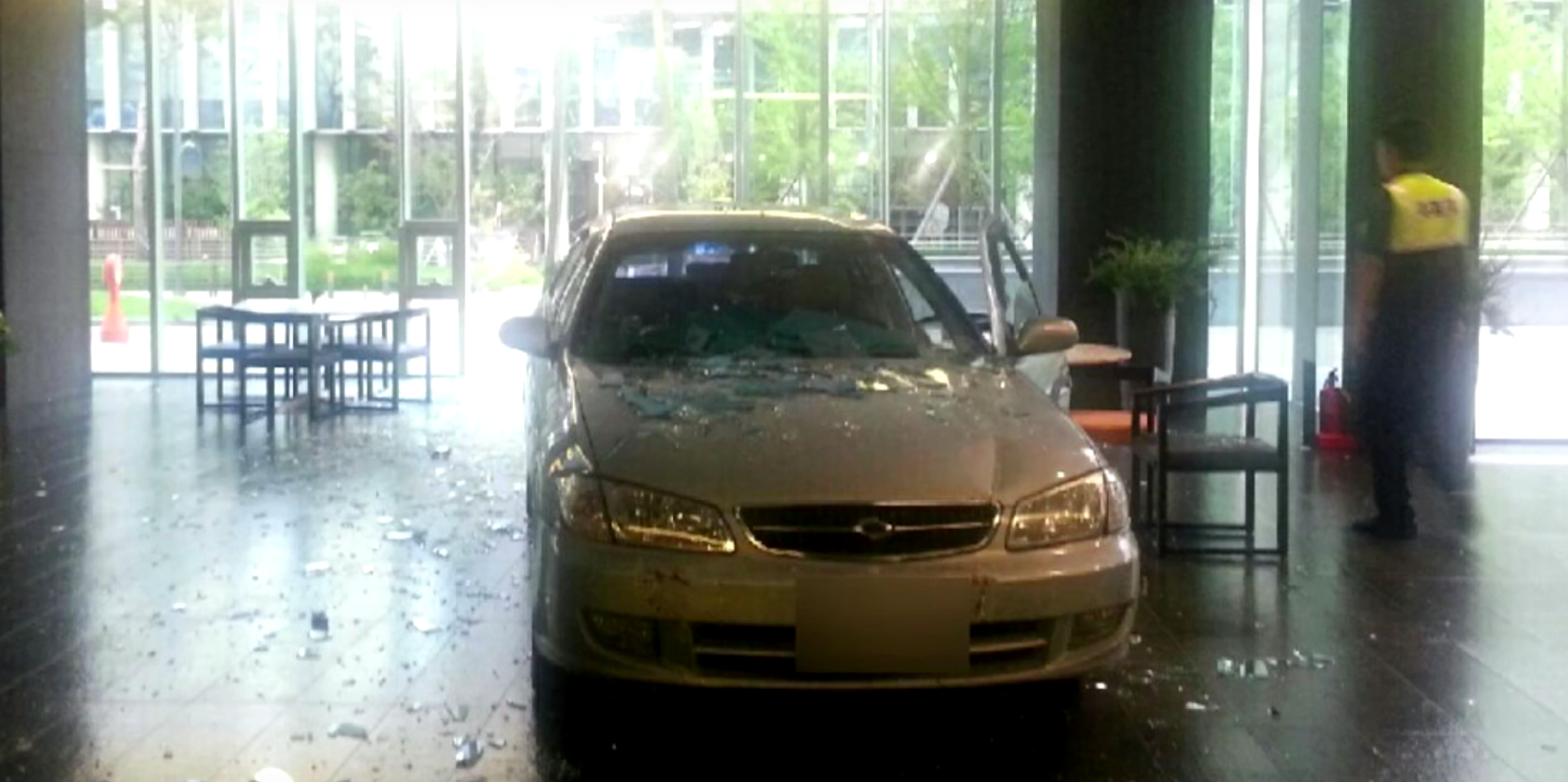 At around 7:00AM local time this past Sunday morning, a 33-year-old man drove a car into the first floor of PC and mobile game company Nexon. [Image: YTN]
According to The Korea Herald, the car smashed through the company's entry. After drinking and with his blood alcohol level over the legal limit, Mr Lee then allegedly decided to drive into the company's offices. Thankfully, there were no casualties.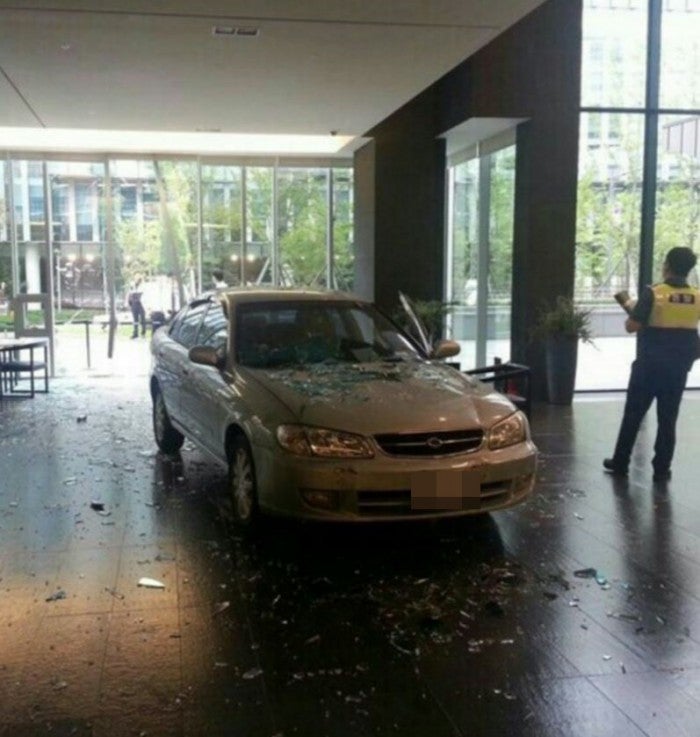 [Image via Focus]
The driver, a Chinese national surnamed Lee, is in South Korea on a three-month visitor's visa.
Mr Lee has confessed to authorities and stated he was upset at Nexon after becoming addicted to the company's games. Mr Lee is quoted as saying Nexon "ruined" his life.
The Korea Herald adds that the car belonged to Mr Lee's brother, and that the suspect does not have a legal Korean driver's licence.