Image Supplied
This is not the first time I've missed a Pokemon party.
Swipe to close
In fact, looking back, avoiding Pokemon has become something of a lifelong habit.
A habit that's come back to haunt me.
Welcome to 2016. Welcome to Pokemon GO. Welcome to the video game story of the year. Welcome to the goddamn Thunderdome.
It's weird. The whole thing has a whiff of Déjà vu about it. Time is a flat circle and whatnot. It's hardly the first time the world has gone crazy for Pokemon. Hardly the first time Pokemon has left me bewildered. Pokemon has been confusing me for most of my adult life.
The year. 1999. Pokemon has been out in the US for almost a year. It's been driving Japan crazy since late 1996.
Roughly 17 years from this point Pokemon GO will be headline news. It will slither its way into Australian consciousness like a technicolour ringworm; there it will stay until it consumes us all. It'll drive mainstream media wild. It'll have adult men and women doing things previously thought unimaginable, including — gasp — taking walks in the park.
Back to 1999. Back to Pokemon Red. A different time. Pokemon is different. Pokemon is simpler. Pokemon is children huddled around a barely-lit monochrome screen. Parents don't understand and, frankly, neither do I.
I'm 18 years old. I'm surly as fuck. I love video games — Nintendo games in particular — but I'm in my second year at university. I'm too busy trying to impress girls and pretending to like poetry to play Pokemon. I'm not even sure where my Game Boy is. I haven't touched it since my fourth play through of Link's Awakening and I'm fairly sure that beneath that thick layer of dust lies a cracked screen, batteries that need replacing and buttons that don't work all that consistently.
Pokemon: I don't even have the slightest urge to catch 'em all.
It's 1999. What am I doing? I'm probably reading Edge and being obsessive about Star Wars. I'm probably playing Grim Fandango. I'm probably stuck on one of its bullshit puzzles. I'm playing Ocarina of Time. I'm borrowing a PlayStation to play this Metal Gear Solid game everyone is banging on about.
Image Supplied
Then one day my younger brother comes home from school. He turns on the TV —
"I WANNA BE THE VERY BEST…
"LIKE NO-ONE EVER WAS…
"TO CATCH THEM IS MY REAL TEST…
"TO TRAIN THEM IS MY CAUSE!!!"
What the hell is all this racket?
I stumble from my bedroom. I'm making weird noises. Groaning noises.
I swear to God I am the shittest teenager who ever lived. My hair is greasy. I've yet to discover the link between soft drinks and the pus-filled plukes that keep appearing on my forehead. My hormones are pulsing. There's nothing that can't disinterest me. Nothing I haven't figured out. Nothing I'm not smarter than.
My brother is on the couch, nodding his head to the beat, still in his school uniform, eating a bowl of cereal.
He is watching Pokemon, the animated series. This is some weird-ass shit.
What. The. Fuck. Is. Going. On.
I turn around slowly. I walk back to my bedroom. I close the door. I never open it again. Pokemon is dead to me. Pokemon was never animate. Pokemon was dead on arrival. A corpse. I wanted nothing to do with it. Ever.
Hindsight being 20/20, that was probably a mistake.
Today, as a 'fully-grown-adult', it's obvious to me that enjoying something aimed at a younger audience is a-okay. It's obvious my instincts were misguided. But I'm sympathetic towards 18-year-old Mark, fumbling blindly in the dark, desperately trying to construct an identity based on the things he does and doesn't like. How the hell was he supposed to know that Pokemon would become a billion dollar, global phenomenon that transcended generations?
How was I supposed to know that — almost 20 years later — I would be editing a video game site during a second Pokemon frenzy? That my ability to do my job would be partly dependent on knowledge of a video game series I'd been ignoring for the entirety of my adult life?
Whoops-a-daisy.
---
Image Supplied
2016. Round 2. I also somehow managed to miss the second Pokemon party. How do I keep doing this?
I have no-one to blame but myself.
Hilariously, I decide to take a holiday. An overseas holiday. This was my first mistake. I'm terrified of accidentally racking up a tremendous phone bill, so I leave my phone at home.
That was mistake #2.
I fly out of Sydney airport on July 5. The world is normal. 30 hours later I land in Scotland, oblivious to the fact that the world was now abnormal.
Against my better judgement I decide to go online, check emails/Facebook/Kotaku.
Surprise! Pokemon GO has been released. Surprise! Australia is in tatters.
My social media feeds: Pokemon GO. Nothing but Pokemon GO. Kotaku Australia. Pokemon GO. Nothing but Pokemon GO. I've never seen anything like it. Our very own Alex Walker seizes the initiative. He was lucky enough to get access to the beta — perfectly placed to write an early guide to the game. 'Here Are Some Tips For Playing Pokemon GO'. Three weeks later it's the most-read article on our site ever.
Ever.
At one point there was more people reading that post than all the other posts on Lifehacker Australia and Gizmodo Australia combined.
A couple of people I know decide to organise a little Pokemon walk in the Botanical Gardens. Word spreads. Thousands of people turn up.
Thousands.
Mainstream media hops on boards. Everyone I know in games media is invited on TV: The Project, SMH, Channel 9. All the channels.
Hot takes. As far as the eye can see. A hot takes arms race. Every possible angle. Desperation. A hellish inferno.
Rhodes. A literal warzone. Water balloons. Police tweets. People on the streets. People losing weight playing Pokemon. People discovering dead bodies whilst playing Pokemon.
All the while I'm sitting in another continent — a Pokemon GO-less continent — utterly bewildered.
What. The. Fuck. Is. Going. On.
I close the tabs on my browser. I'm on holiday, I'm supposed to be taking a break from all this. I slowly close my laptop. I walk away.
---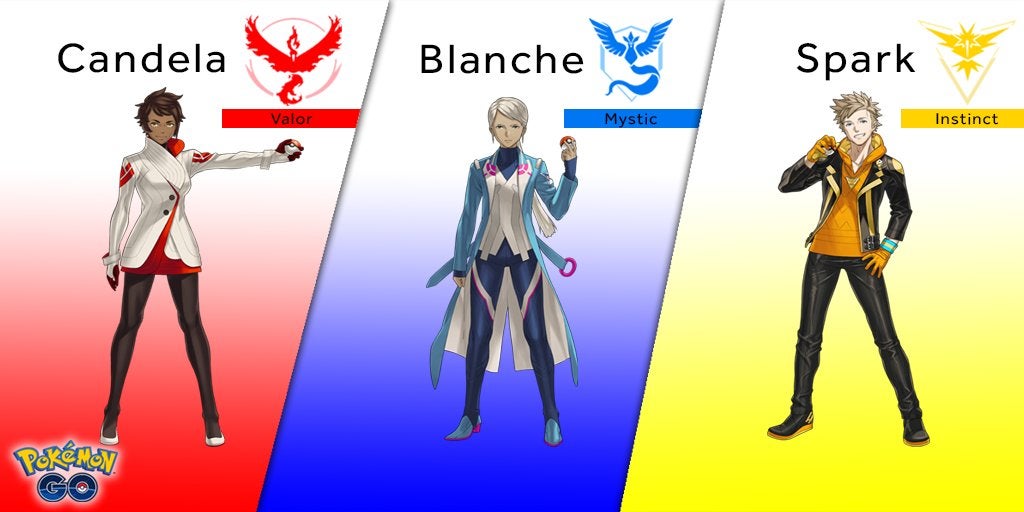 Arriving back to Australia is like accidentally entering another dimension.
Everything is the same. My house is the same, my friends are the same. But something is different. I half expect it to start raining donuts.
My family visits to ask about the trip. We show a few photos, we order pizza. 'Movie night', someone shouts! 'Great idea', everyone replies in unison. But before we choose what to watch three on my in-laws are putting their jackets on.
"Where the hell are you going," I ask. "It's 10pm."
They look at me all confused.
"Um… Pokemon GO?"
Obviously.
They walk out in single file like members of a strange and benign cult. 30 minutes later they come back, speaking a language I cannot understand.
This happens again, between episodes of Stranger Things, a show that should discourage walking around the woods at all hours of the night but somehow doesn't. The lure is too strong. My in-laws are on the prowl. Later they recruit a non-playing relative to drive them around Parramatta in search of Pokemon.
This is the point where I'm supposed to complain. That's where 'hot takes' like this are supposed to dove-tail. This is the point where I'm supposed to hate the thing you like, make fun of it, drag it down. But I'm not going to do that. Not this time. That's 18-year-old Mark shit. That's not 35-year-old Mark.
The truth is I don't understand Pokemon. I never have. I sure as hell don't understand Pokemon GO.
But I want to understand. I really want to.
Yet it truly is bewildering.
It's bewildering to wander into this strange dimension where knowledge on Pokemon GO isn't just required, it's taken for granted. A dimension where people are already tired of the universe I'm about to discover and explore.
Where do I even start?
I suppose it starts with the simplest of steps: downloading the app itself. A step which I've already taken.
All I need to do now is choose a team.
Hmm… who do I go with?
Red… blue… or yellow?