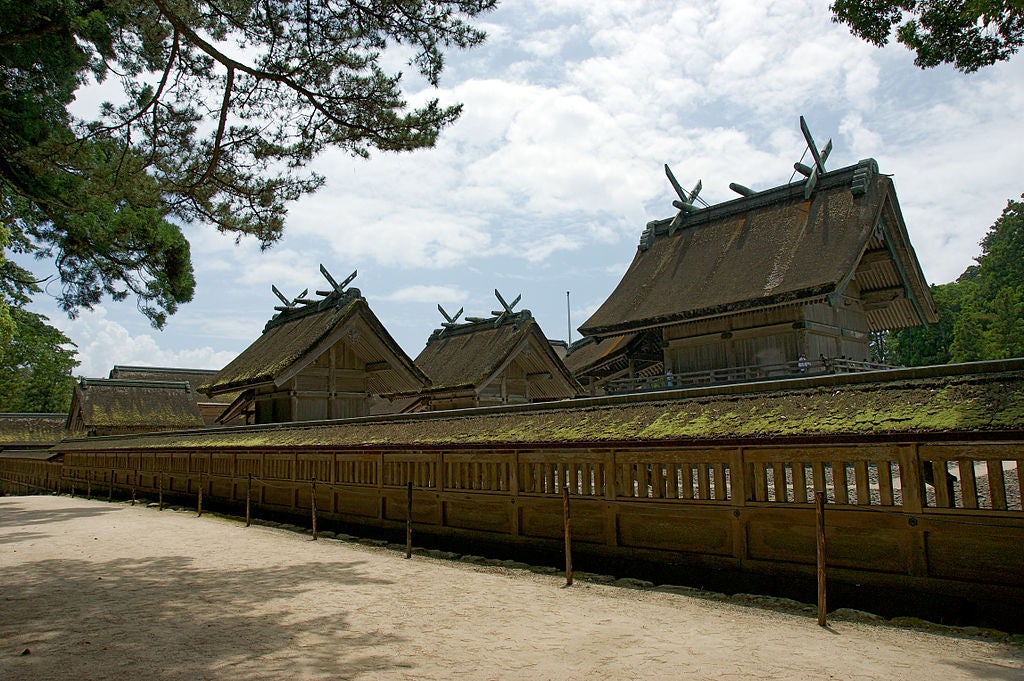 One of Japan's oldest and most important Shinto shrines Izumo-taisha has banned visitors from playing Pokemon GO. [Image: 663highland]
This comes as the game finally got its Japanese release yesterday.
Izumo-taisha posted an official Pokemon GO ban on its website, stating it was prohibited to play the game inside the shrine as well as on its surroundings grounds.
The shrine's main hall and adjoining structures are National Treasures.
Interestingly, the notice also stated that drones were banned due to privacy concerns of those who have come to visit and worship.
It's likely that other Shinto shrines as well as Buddhist temples will also prohibit Pokemon GO.