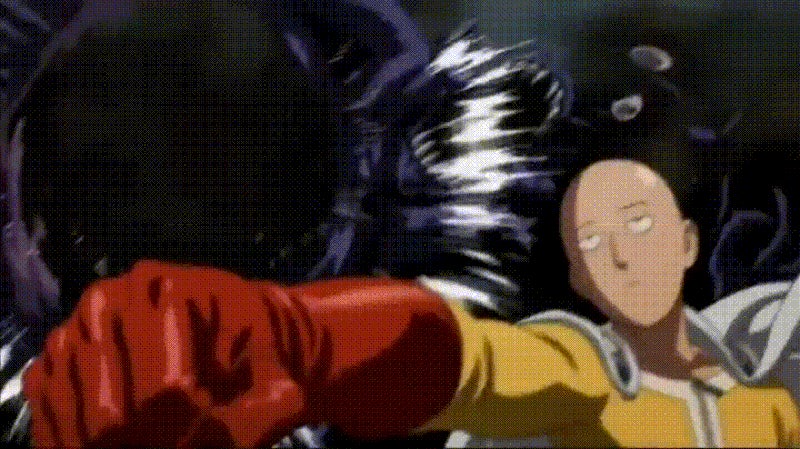 The viral Japanese webcomic and manga One Punch Man was finally turned into an excellent, frequently ludicrous anime by Madhouse last year, and it was a brilliant take on over the top superhero action. But good news! It's finally coming to the West on Adult Swim's Toonami — and it's coming very soon. A surprise announcement at Anime Expo this weekend, the English dub of the show — which follows the laid-back superhero Saitama, who protects the City of Z from crazy villains and gigantic monsters with his ability to defeat any opponent in a single punch — is coming to the Toonami programming block in just a couple of weeks, debuting in the US at midnight on July 16.
The English cast of the show was also revealed at Anime Expo, with Max Mittelman playing the titular one punch man, Saitama, and joined by Zach Aguilar (Genos), Erik Scott Kimerer (Speed O'Sound Sonic) and Robbie Daymond (Mumen Rider). You can hear some of them in action in the trailer above.
Announced at the Toonami @AnimeExpo panel, ONE PUNCH MAN is coming to TV July 16! The cast is SUPER HYPED! #VIZ30 pic.twitter.com/MTp24jWApN

— VIZ Media (@VIZMedia) July 2, 2016
Good news if you were waiting for the show get a dub — and even better that it won't be all that long for it to come out! Hopefully Australian distribution will soon follow.
[Toonami via Crunchyroll]