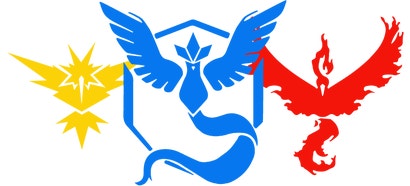 When you hit level 5, it becomes The Big Question. What Pokemon GO team do you join: Team Valor, Team Mystic or Team Instinct?
Team logos via Jackaloupe.
Most people I've come across seem to be falling into Team Valor or Team Mystic. I read both of their pitches at the very start, but Valor sounded a little too militaristic (like Gary, really) and Mystic's argument wasn't the most convincing.
And when I say that, I mean I've been calling my partner a hippie for a week because she joined Team Mystic. I don't care how many gyms she has access to.
But most people in the Allure offices don't care for Team Instinct. The only person not able to make a decision yet is Mark, since he's on holiday overseas.
So, two questions. In the comments below, tell us what team you picked and why. And for the poll running here: what team should Mark pick when he gets back?