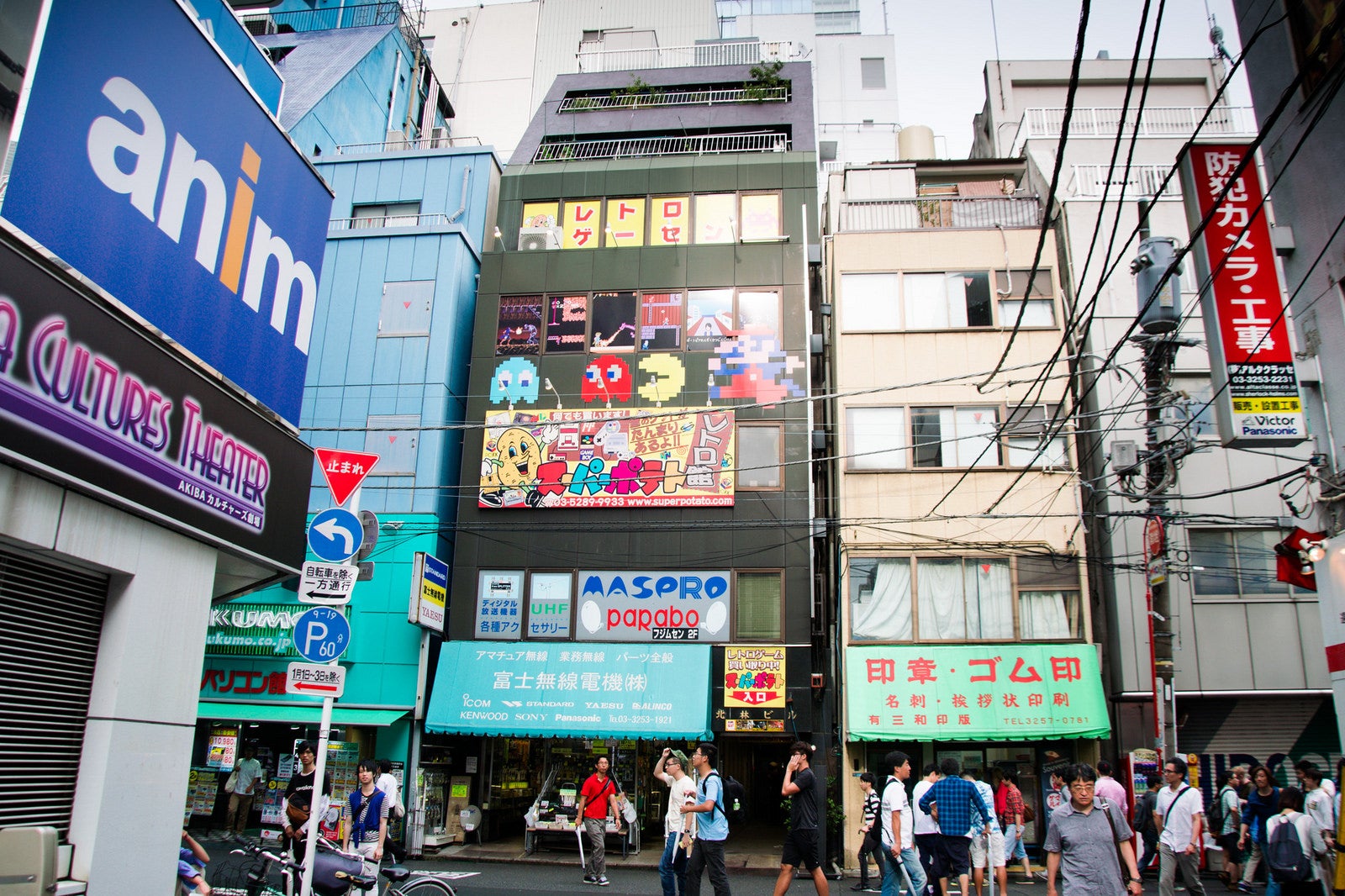 It's late July. We're past the half way point of 2016. Now is a good time to look back at what games have been selling in Japan. [Image: Mitch Altman | Flickr]
The latest issue of Famitsu complies the country's biggest console games between 28 December 2015 and 26 June 2016.
Here are the 50 top sellers. You might be surprised at some of the results. You might not.
50. Minecraft: PlayStation 4 Edition (PS4) 70,131 copies (91,255 total)
49. Mario & Luigi: Paper Jam Bros. (3DS) 72,015 copies (246,689 total)
48. Digimon World: Next Order (PS Vita) 75,325 copies
47. Gundam Extreme VS-Force (PS Vita) 76,169 copies (146,154 total)
46. Call of Duty: Black Ops III (PS4) 76,269 copies (350,539 total)
45. Pokémon Omega Ruby & Alpha Sapphire (3DS) 77,763 copies (3,000,492 total)
44. The Legend of Zelda: Twilight Princess HD (Wii U) 81,700 copies
43. The Street Fighter V (PS4) 81,854 copies
42. Naruto Shippuden: Ultimate Ninja Storm 4 (PS4) 85,640 copies
41. Jikkyou Powerful Pro Yakyuu 2016 (PS3) 85,722 copies
40. Gundam Breaker 3 (PS4) 88,205 copies
39. Rhythm Heaven The Best (3DS) 89,534 copies (696,877 total)
38. Animal Crossing: Happy Home Designer (3DS) 94,961 copies (1,377,841 total)
37. Attack on Titan (PS4) 99,330 copies
36. Overwatch: Origins Edition (PS4) 99,714 copies
35. Hatsune Miku: Project Diva X (PS Vita) 101,239 copies
34. Hyrule Warriors Legends (3DS) 102,500 copies
33. Dragon Quest Builders (PS3) 107,119 copies
32. Yakuza: Kiwami (PS3) 108,717 copies
31. Dragon Quest Builders II (PS3) 110,351 copies
30. Story of Seasons: Trio of Towns (3DS) 110,597 copies
29. Attack on Titan (PS Vita) 112,510 copies
28. Gundam Breaker 3 (PS Vita) 113,712 copies
27. Jikkyou Powerful Pro Yakyuu 2016 (PS Vita) 122,181 copies
26. Jikkyou Powerful Pro Yakyuu 2016 (PS4) 133,772 copies
25. Shin Megami Tensei IV: Apocalypse (3DS) 138,964 copies
24. Star Ocean 5 (PS4) 140,026 copies
23. Tom Clancy's The Division (PS4) 141,384 copies
22. Mario Tennis: Ultra Smash (Wii U) 143,168 copies
21. Yakuza: Kiwami (PS4) 144,787 copies
20. Pokken Tournament (Wii U) 148,092 copies
19. Uncharted 4: A Thief's End (PS4) 167,261 copies
18. Mario & Sonic at the Rio 2016 Olympic Games (3DS) 181,769 copies
17. Yokai Watch Busters (3DS) 183,876 copies
16. Kan Colle Kai (PS Vita) 184,943 copies
15. Pokemon Red/Blue/Yellow (3DS Download) 188,228 copies
14. Dragon Quest Heroes II (PS Vita) 195,318 copies
13. Dragon Builders (PS4) 205,709 copies
12. Ace Attorney 6 (3DS) 238,516 copies
11. Minecraft: PlayStation Vita Edition (PS Vita) 239,164 copies (717,642 total)
10. Super Mario Maker (Wii U) 240,307 copies (914,501 total)
9. Dragon Quest Heroes II (PS4) 260,097 copies
8. Splatoon (Wii U) 269,056 copies (1,333,953 total)
7. Dragon Builders (PS Vita) 287,521 copies
6. Monster Strike (3DS) 310,167 copies
5. Dark Souls III (PS4) 313,187 copies
4. Kirby: Planet Robobot (3DS) 330,809 copies
3. Monster Hunter Cross (3DS) 345,656 copies (2,787,633 total)
2. Yokai Sangokushi (3DS) 539,181 copies
1. Dragon Quest Monsters Joker 3 (3DS) 609,603 copies