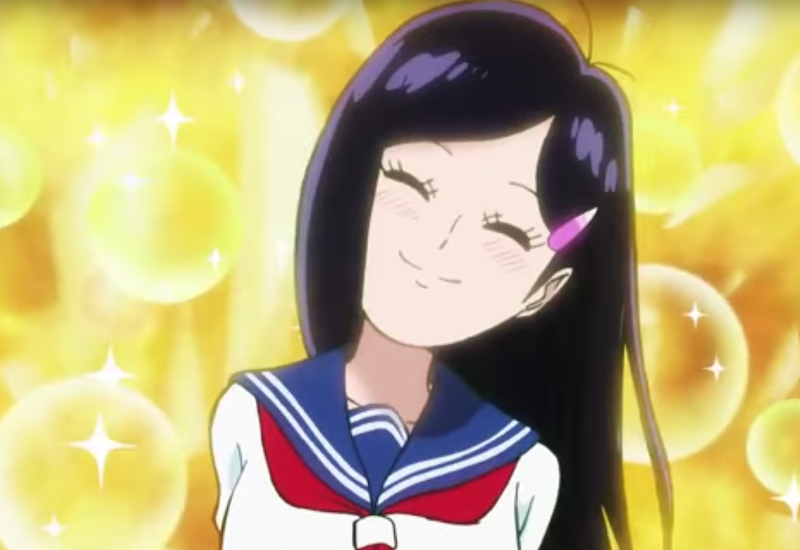 Winter can mean a few things: Taking a trip to the ski fields and zipping down the slopes, or cuddling up next to the heater and binge-watching anime. No judgement here. Kotaku's Brian Ashcraft wrote up our Winter 2016 Anime Guide last month with nearly 50 listings. Below, I've narrowed down this winter's anime bounty into my top five recommendations, as well as a few honourable mentions. Happy watching!
Mob Psycho 100
Studio: BONES Currently at: Episode 4 Plot Summary: Mob, an apparently unremarkable middle-school ESPer, explodes when his emotional level reaches 100. He works for the charlatan psychic Reigen Arataka, who purports to be his mentor. Why You Should Watch It: Temarkable artistic ingenuity, hilarious, made by One-Punch Man's creator.
Orange
Studio: Telecom Currently at: Episode 5 Plot Summary: High school girl Naho receives a foreboding letter from herself 10 years in the future, warning her about falling in love with transfer student Kakeru. Why You Should Watch it: Tender vibes, nuanced character development, well-paced.
The Heroic Legend of Arslan: Dust Storm Dance
Studio: Liden Films Currently at: Episode 5 Plot Summary: Arslan is a crown prince who seeks to liberate the nation Pars. Why You Should Watch it: Based on Persian epic, gorgeous scenery, impeccable world-building, well-executed fantasy.
91 Days
Studio: Shuka Currently at: Episode 5 Plot Summary: As a child, Avilio's family is murdered by the mafia. Seven years later, during Prohibition, Avilio seeks revenge and enters the black market business after receiving a curious letter. Why You Should Watch It: Dark intrigue, Italian-inspired, suspenseful.
Berserk
Studio: GEMBA Currently at: Episode 6 Plot Summary: The mercenary Guts cuts down demons and men alike in his quest for revenge and redemption. Why You Should Watch it: Classic anime franchise, cutting-edge animation, controversial.
Honourable mentions: Food Wars! Shokugeki no Soma Season 2, Amanchu!, Tales of Zestiria the X