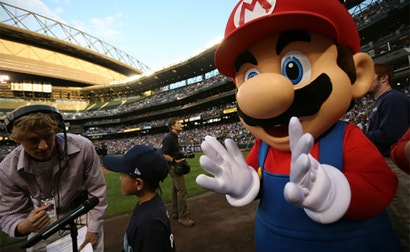 Nintendo announced earlier this year that they would finally be ending their ownership of the Seattle Mariners, more than two decades after the maker of Mario decided to invest into the world of baseball. Today, it's finally happened.
Nintendo announced earlier this year that they would be selling the majority of their 55% stake in the team, and as of today that's exactly what they've done. In a release to all and sundry, Nintendo of America said that it will receive just under $870 million ($US661 million) for the sale, after it was officially approved by Major League Baseball.
It's not known what impact the sale will have on Nintendo's financials, although they say they will inform investors about that "as necessary". Back in April, Nintendo revealed that the company had opted to reduce its holding in the team due to a combination of Howard Lincoln — a former Nintendo of America chairman and CEO of the Mariners — wanting to step down and the passing of Satoru Iwata.