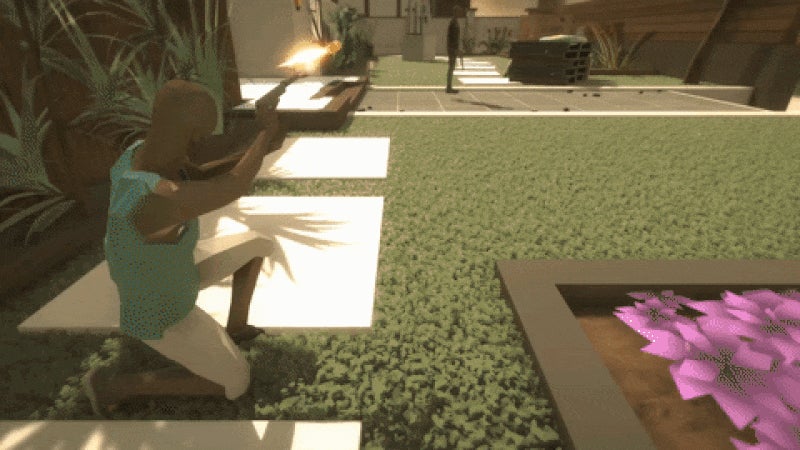 Given that Hotline Miami and Hitman are two of the more enjoyable games in history, this new indie title should catch a lot of people's eye.
It's due out later this year from Square Mountain, and it's basically Hitman from a top-down perspective. The viewpoint is where the Hotline Miami reference comes in, although the artstyle reminds me a little of the models from SUPERHOT.
Either way, No Trace looks smooth. This could be a real sleeper when 2016 is done and dusted.