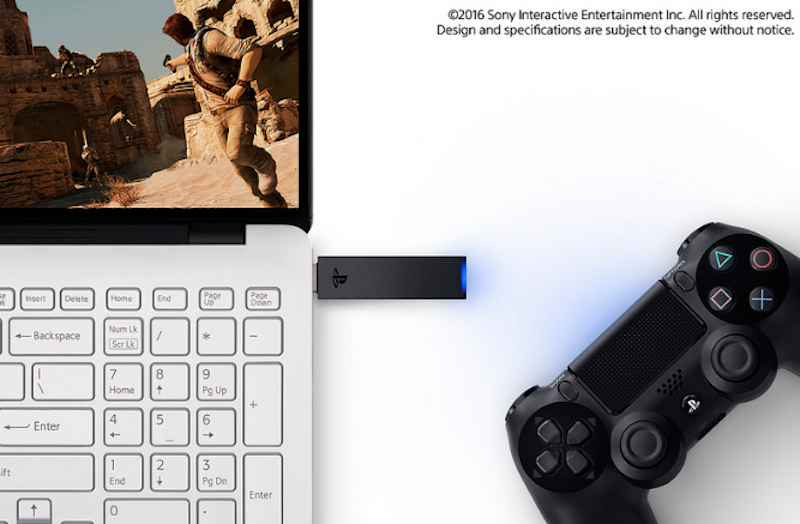 Sick of messing with drivers to get your DualShock 4 working on PC? Worry not. The solution, as always, is a dongle. Sony has announced plans to release a wireless adaptor for the PS4 controller that works on both PC and Mac. It will go on sale in Australia on September 16 for $34.95, roughly the same price as the $US25 Sony is charging in the US.
It's not 100 per cent clear just how many games it will support, either, and Sony's statement is a bit vague:
"This adaptor will let you connect a DualShock 4 to PC and Mac wirelessly," Sony says, "and will enable every feature of the controller you know and love: buttons, analogue sticks, touch pad, light bar, motion sensors, vibration, and stereo headset jack — as long as the gaming application supports these features."
You'll also be able to use the dongle for PS4 Remote Play and for PlayStation Now, Sony's service for streaming PS3 games, which will launch on PC "soon".