Image: Intel / Project Alloy
2016 might be the year virtual reality launched, but a lot of gamers have decided to wait before getting on board. And with good reason: VR is bloody expensive, and the upgrades needed to power it aren't exactly pocket change.
So in reality, it might be more practical to say that 2017 will be the year of VR. And if you're in the camp of people who will be waiting 12 months before making an investment, there's a new competitor: Intel.
The chip manufacturer announced Project Alloy at the Intel Developer Forum this morning. It's a cordless VR headset built on Intel's RealSense cameras and sensors, which work in tandem to continually map the user and their surroundings.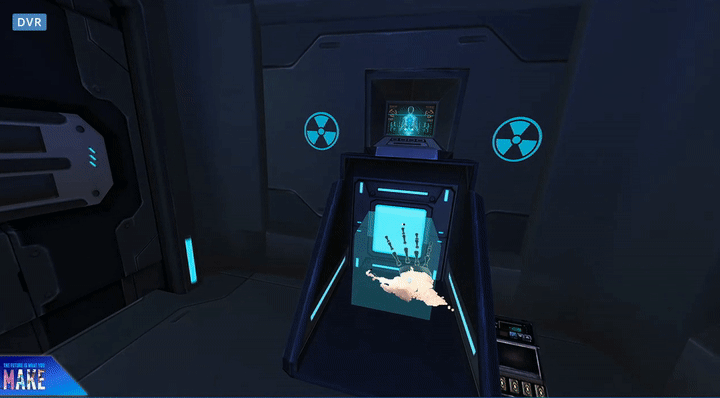 Project Alloy will be an open source platform when its released next year, although Intel's page says the company is "collaborating with Microsoft to optimise Windows-based content and experiences on Intel-based VR devices".
YouTuber Anshel Sag got up close and personal with a display model:
Wonder how long it'll be before Intel Minecraft becomes a thing. Three to six months, perhaps?