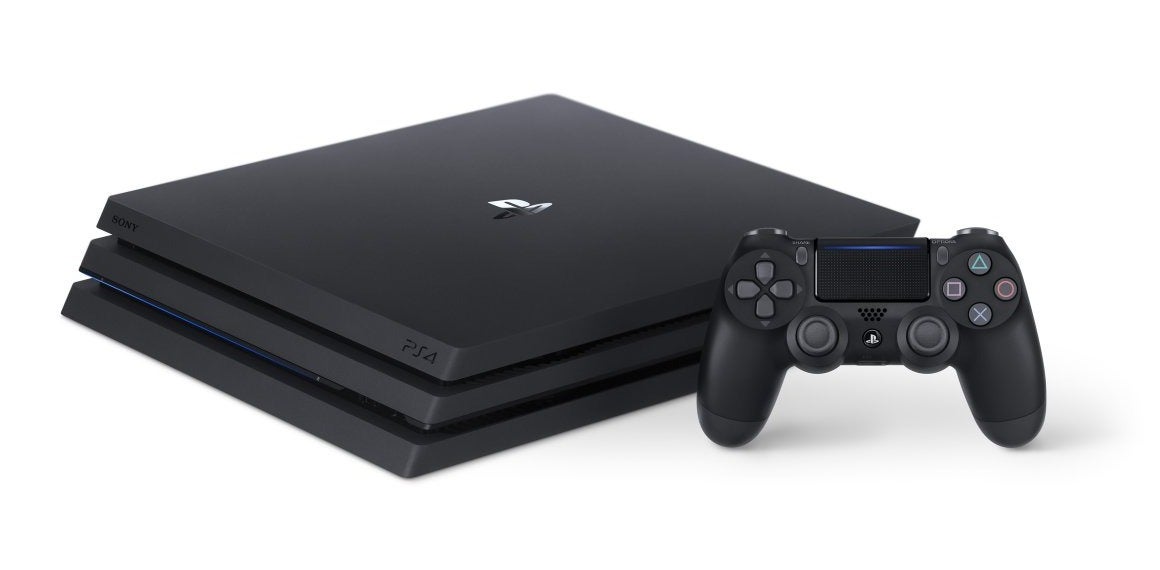 Today, Sony finally pulled the veil — basically translucent at this point — off the Neo, officially known as the PlayStation 4 Pro. It's a more powerful PlayStation 4 that will support 4K and HDR. Impressions so far are... mixed.
The PS4 Pro's beefier hardware specs do present some intriguing possibilities, largely involving improved framerates for VR and games like Bloodborne. But that stuff's not confirmed. Largely, general sentiment surrounding the new machine seems to be, "Why should I buy this shiny new thing? What's the appeal beyond, 'It's shiny and new?' Especially if I don't own a fancy TV?" Also, people think its name isn't great, and it looks like a staircase.
So aside from being prettier & running... better (?)... if you own a PS4, & have infinite cash, why should you get a PS4 Pro?

— Tauriq Moosa (@tauriqmoosa) September 7, 2016
I literally don't know anyone with 4K #SouthAfricaTechProblems https://t.co/KcA7KMmsDa

— Tauriq Moosa (@tauriqmoosa) September 7, 2016
Sony failed to answer a lot of questions that current, non-4KTV-owning PS4 players will have in that conference. Not great.

— David Scammell (@VG_Dave) September 7, 2016
Not sure about PS4 Pro. You want console power? Get a Scorpio. You want an intro next-gen console? Get a PS4. The PS4 Pro is for...?

— Justin Davis (@ErrorJustin) September 7, 2016
So far, I'm pre-ordering an iPhone 7 and not a PS4 Pro.

Don't have a 4K TV, so it's not for me apparently...#PlayStationMeeting

— Greg Miller (@GameOverGreggy) September 7, 2016
until i come up with something more thorough, here's my analysis of today's PlayStation thing pic.twitter.com/xfaRwOXs1e

— Disreputable Bog Man (@bobservo) September 7, 2016
the best part of PCs is upgrading, then running all your old games at 60 FPS without breaking a sweat. if the PS4 Pro can't provide that… ?

— Nick Robinson (@Babylonian) September 7, 2016
On second thought I can't imagine buying a PS4 Pro at all unless it'll improve PS4 games' framerates, which wasn't mentioned today at all.

— Jason Schreier (@jasonschreier) September 7, 2016
i think with the help of a $5 bottle of wine, visual quality between PS4 and PS4 Pro should be about even

— Kris Graft (@krisgraft) September 7, 2016
here's the thing about HDR: you really can't understand what it is until you see it in motion extensively

— Phil Owen (@philrowen) September 7, 2016
I wish PS4 pro were stair shape. So you can put something on there. #PS4pro pic.twitter.com/DpIjmUL2Pm

— 高橋慶太 (@KeitaTakahash) September 7, 2016
I would like to applaud Sony for the PS4 Pro's "Tower of Power" approach to industrial design. pic.twitter.com/7BJkryhb4c

— John Hardin (@JohnLHardin) September 7, 2016
shit look like a staircase https://t.co/7L1Md8apTW

— ushie (@ushieplstop) September 7, 2016
Introducing the PS4™ Propropropro pic.twitter.com/OGZyV0JSgM

— Mom (@truongasm) September 7, 2016
this shit looks like a triple decker sandwich lol wtf https://t.co/0CczlOI28X

— Josh (@SgtVelocity) September 7, 2016
.@GameOverGreggy and @TimGettys nailed it. That entire #PlayStationMeeting felt like old school, we don't have a clue Sony.

— Jesse Cox (@JesseCox) September 7, 2016
• 4K
• HDR
• VR Ready
• 1,000's of games
• Available Now pic.twitter.com/4RQkRKg98I

— Mike (@TheMoronMike) September 7, 2016
Pro is latin for 'for'
Playstation Four For.

— H. Bomberguy (@Hbomberguy) September 7, 2016
No ultra HD blu-ray in the PS4 Pro, but the Xbox One S does. Blu-ray is Sony's thing, @PlayStation. This makes 0 sense.

— Amrit (@Kurapika92) September 7, 2016
The inevitable PlayStation 4 Pro Plus will obvs have 4k Blu-Ray support. And a caffeine dispenser.

— Matt Gardner (@FuzzyPixels) September 7, 2016
Why didn't they just name it Playstation 4K? Do I have to do all of the marketing around here? #PS4Pro

— Shagner (@ShaggleROC) September 7, 2016
4K HDR? Yawn. Call me when games look good enough to fill the soul-crushing emptiness.

— Walt Williams (@waltdwilliams) September 7, 2016
finally, I can throw away my amateur ps4

— Nathan Grayson (@Vahn16) September 7, 2016
4K streaming & Blu-Ray ✅
HDR gaming ✅
Greatest games ✅
40% smaller ✅
Xbox One S from $299: https://t.co/GzguOUfMeV pic.twitter.com/vWb6r1x9PD

— Xbox (@Xbox) September 7, 2016
So that's... a lot of negativity. Anybody out there sold on the PS4 Pro? Or even excited about it? Why?