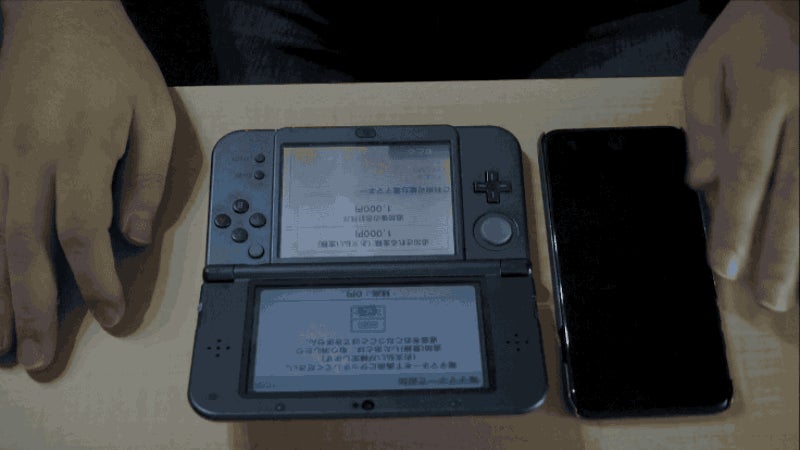 If you live in Japan, you can buy use Nintendo 3DS games with your smartphone. Like this.
[GIF via aevanko]
In Japan, IC cards, such as Suica, are used as train passes or for e-money payments. You can also use these cards to add funds for Nintendo eShop purchases.
Here's Monster Hunter YouTuber Gaijin Hunter:
Since the New Nintendo 3DS has a NFC reader, it has the tech to read IC cards. And in Japan, it does just that. Some people might feel less reluctant to shop digitally this way than by entering their credit card information. It's simple!
I just bought a 3DS game…with my iPhone #Suica #WhatATimeToBeAlive #3DS #iPhone7 pic.twitter.com/YZOXCm2xLw

— Gaijinhunter (@aevanko) October 25, 2016
This isn't exactly new. It's been possible to do this on Wii U GamePads for the past few years.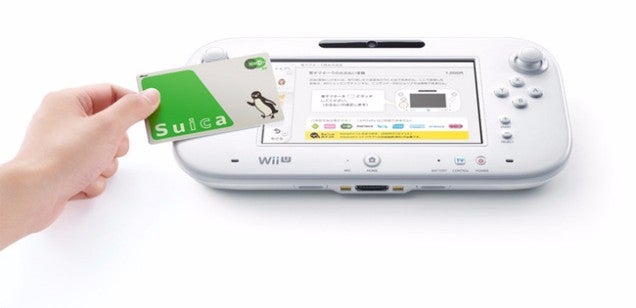 [Image: Nintendo]
Even in the late 2000s, the PlayStation 3 had an add-on peripheral, allowing people to use shop via Sony's smart card Felica.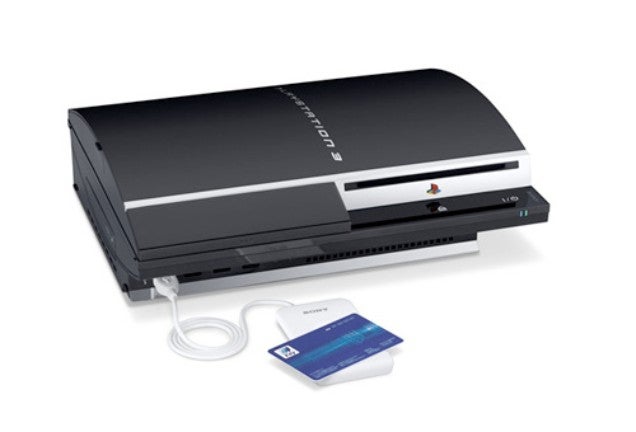 [Image: Sony]
And before that, in the mid-2000s, you could even use Felica at arcades in Japan! So, while the tech isn't exactly new, it still does feel like the future.