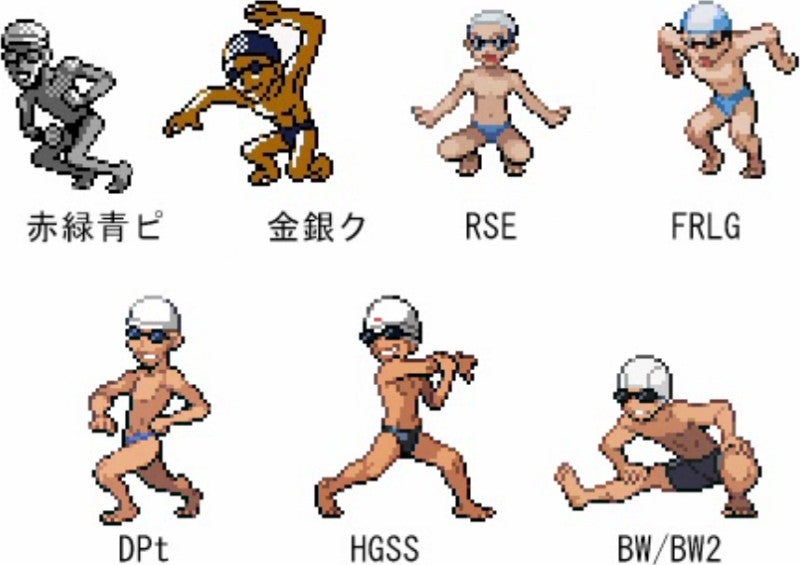 You know the Swimmer, right? Save for swapping speedos for shorts, the male version hasn't changed so much over the years. But the one in Sun and Moon sure has!
[Image: nido_climax via Naver]
Note: This article contains spoilers.
Past male Swimmers wore swimming caps and googles, and since Pokemon Red and Blue, they have always looked similar.
But here is what the dude Swimmer in Sun and Moon looks like: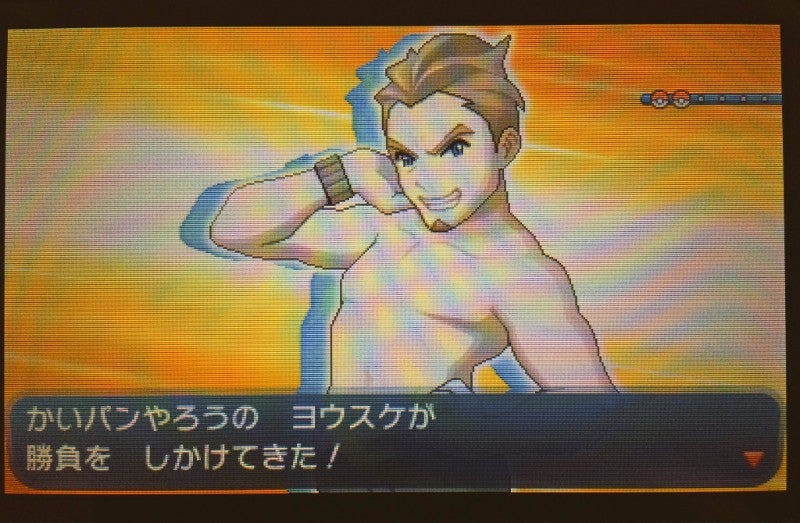 [Image: forest552277]
See? Different from previous ones!
The male swimmer trainers in Pokemon sun/moon are the most masculine in the whole series.... Then they program this battle pose. pic.twitter.com/8CtwmXrKVj

— Clint Fox (@WFSalutation) November 22, 2016
ドット時代の彼を見続けてきた私は
かいパンやろう(アローラの姿)に戦慄が止まらない pic.twitter.com/NduYs9ichJ

— 鋤井 (@su_qu_i) November 23, 2016
Or maybe this has been what was hiding all along under that cap and googles.
I'm glad Nintendo put such detail into their pokemon game as to give buff swimmer characters a very prominent adonis belt.

— Lynnay Rosine (@Ahliera) November 23, 2016
I have a crush on the swimmer guy in pokemon sun and moon

— ☄Snow Boy!!!☄ (@FluffMonster_) November 23, 2016
*Playing Pokemon Moon*
*Sees a female swimmer*
Wow, the swimmers in this game are pretty hot
*Sees a male swimmer*
Wow, the swimmers in this

— Thomas The Reaper (@HavocMantis) November 23, 2016