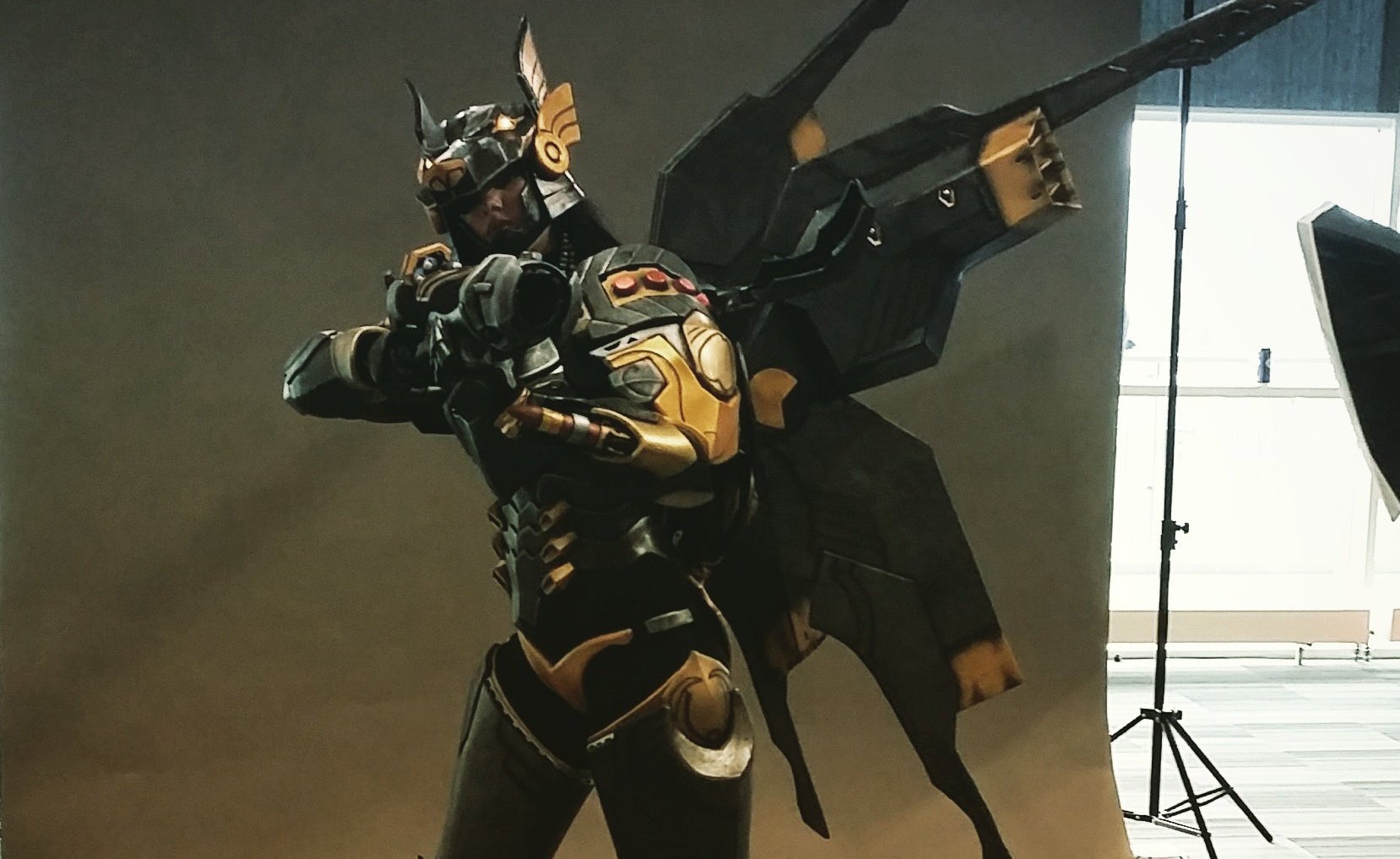 Czech cosplayer Germia describes her cosplay of Overwatch rocket queen Pharah as "the most challenging costume I've ever done". It's not hard to see why. Cosplay by Germia | Photo by EuroCosplay
Over the course of many months, Germia crafted a costume of Pharah's Anubis skin that's fully operational. Well, minus real rockets (I hope).
Sharing from fb my video featuring my Pharah cosplay from @PlayOverwatch :)#Anubis #Pharah #Eurocosplay #czech #cosplay #germia #overwatch pic.twitter.com/hxwJByB65m

— Germia (@DATgermia) November 1, 2016
Among other neat tricks, the propulsion wings are powered by an old drill:
This is how my opening mechanism for my #Pharah #wings will work :)
But it is still a lot of work to do! :) pic.twitter.com/PixZ6ZGVOF

— Germia (@DATgermia) July 21, 2016
The #wings for my #Anubis #Pharah #cosplay form @PlayOverwatch are finally moving! So happy the old drill works as a propulsion! :3 pic.twitter.com/hAyBMtqJnJ

— Germia (@DATgermia) September 26, 2016
She documented the building process on Facebook, where she explained that she made it all herself, pretty much from scratch. "I made everything myself, from start to the end (sewing, crafting, electronics, programming, wiring, patterning, designing the drill propeller and shooting rockets, painting, music mixing, props etc)," she wrote.
It all culminated in a cool performance at EuroCosplay, which she won:
This is my performance on @EuroCosplay championship cut and made by EPIC TV!
P.S. I can't believe how many of you like my work <3 Thank you! pic.twitter.com/BlXyCnKe8v

— Germia (@DATgermia) November 1, 2016
A few months ago, a cosplayer named Kiilys put together a cosplay of Pharah's default skin with moving wings. Perhaps one day, cosplayers will unlock every Pharah skin, and then the longing in my - I mean, their heart will be satisfied.