[Image via madasubomitower]
For years, there has been speculation that Professor Oak and Ash's mum Delia are totally together. As in like, doing it.
If that wasn't enough (and really, it's not), there is even the notion that Professor Oak is Ash's absent father. That, though, would mean that Ash is Gary's uncle. Which is nuts. 
サトシママって29歳なのかよ
19歳の時出産か

オーキド博士はいい歳して18歳の女性とヤったんかい pic.twitter.com/HkVPTioO0x

— モフモフモフルン キュアモフルン (@komiya_pkmn) October 20, 2016
As the above tweet points out, if Delia is 29 years old, she had Ash when she was 19. Meaning? If Professor Oak is Ash's father, then he impregnated her when she was 18.  
However, the official word on Ash's father is that he is also on a quest to become a Trainer. Says Ash, "Because he said he was going to become a Pokémon Trainer, he left on a journey and hasn't come back home since. Eventually, our paths might cross!"
OK, so, let's put that theory aside for a moment and go back to Professor Oak and Delia's relationship.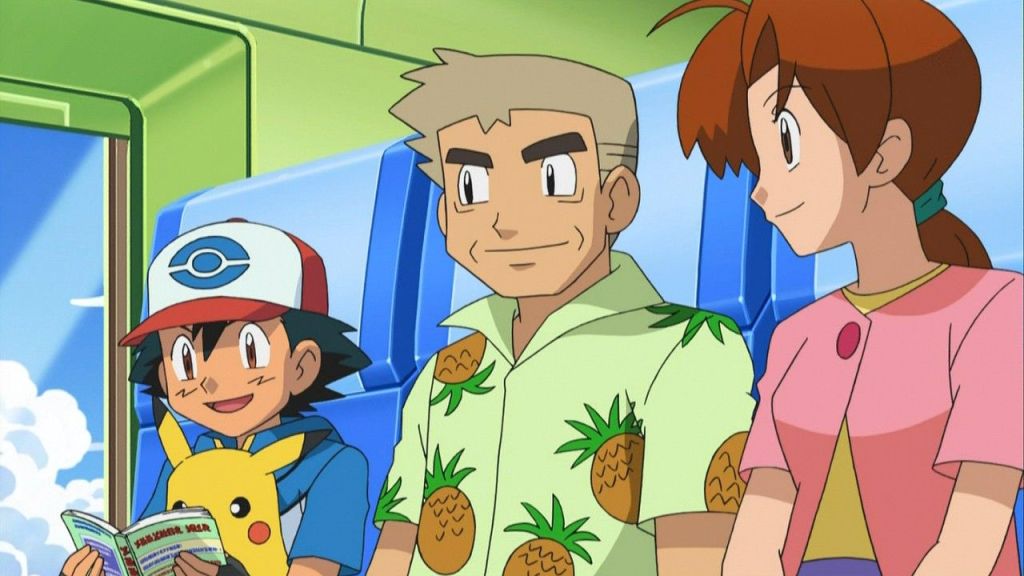 [Image via
Naver
]
Because surely, there must be subtext to this old credit sequence.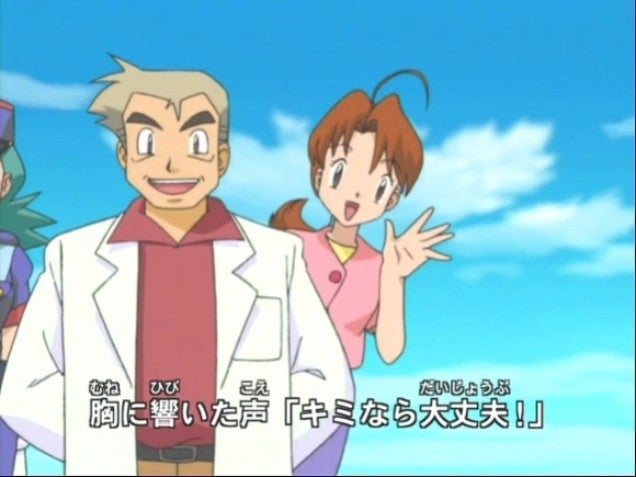 [Image via
Ruliweb
]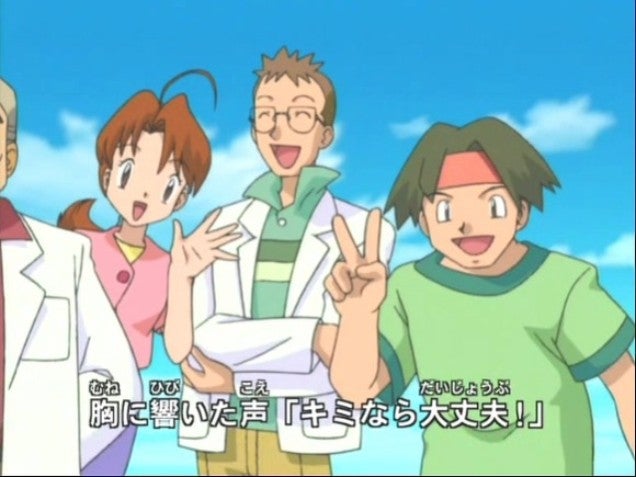 [Image via
Ruliweb
]
Hrm…
If you watch the banned episode of Pokémon, there's a weird moment where Ash's mom is on vacation with Professor Oak & they never explain it

— Brian Shea (@BrianPShea) September 2, 2016
And said clip from said banned episode:
It really was never explained. We demand answers!
Then, there was the episode in which Professor Oak wrote a love poem that, according to the anime's narrator, Delia definitely thought was about her. 
Fast forward to 2016. The most recent Pokémon anime episode begins with Ash calling his mum and guess who is lurking about?
ママ最終回でついに登場 #anipoke pic.twitter.com/vKVx5BwRqz

— ポケモア (@moa151) October 20, 2016
Professor Oak.
サトシがママにテレビ電話するといつも必ずオーキドが家にいるって事に気付いちゃった奴がいるらしいな? pic.twitter.com/dueXMs4Bhl

— 鮠川大明神 (@hayakawasouta) October 29, 2016
His mum thanks Ash's travelling companions, and her son says he will be travelling back to Kanto. It's kind of like knocking on the door before entering, I guess.
why is professor oak at Ash's mom's place, indeed…. >LRT

— SleepyD (@sleepydood) October 30, 2016
Since Professor oak had, um, a thing(?) with Ash's mom. Wouldn't that make gary ash's uncle? #Pokemon #PokemonGO

— Nazaf Anwar (@nazafanwar) September 24, 2016
still rewatching indigo league. Ash's mom & professor oak totally have something going on am I right? #pokemontheories

— Ivy St. Ive (@IvesStIve) September 4, 2016
Why is Ash's mom and Professor Oak in those photos but not Ash's dad

— 20 YEARS OF LOS (@LeafSpider10219) February 28, 2016
That moment you realize Professor Oak and Ash's Ketchum's mom was banging the entire "Pokemon" cartoon series.

— Nasty Hombre (@ParisBurned) August 12, 2016
Tbh something has to be going on between Professor Oak and Ash's mom they're ALWAYS together

— Laura✨ (@lauraxkristen) July 1, 2016
Professor Oak actually wants to hook up with Ash's mom pic.twitter.com/Xi03okM19G

— Thabiso Mngadi (@o_Animister_o) June 29, 2015
In Alola, it looks like Ash's mum will be hanging out with Professor Oak's cousin. Of course!
これサトシのママか?
くっそ可愛いけど pic.twitter.com/4c9cCR1pRl

— なき (@hatarakuore1) October 15, 2016