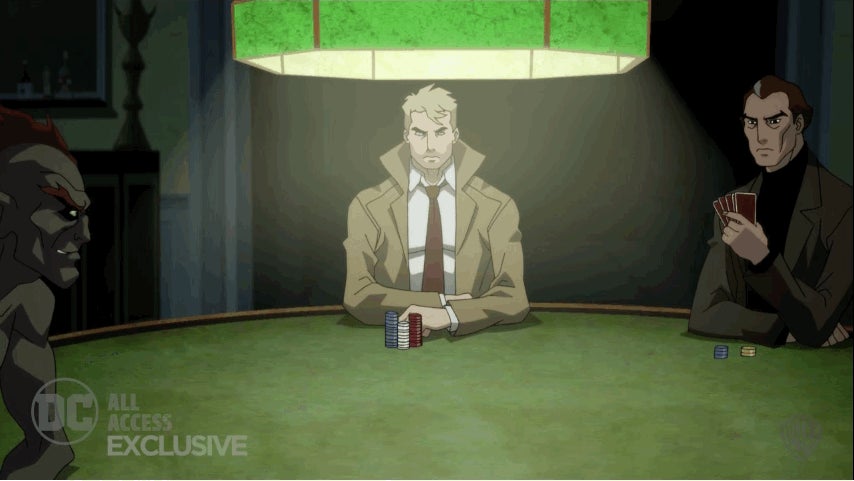 Image: Justice League Dark, WB
DC All Access showed a new clip from the DC animated movie Justice League Dark featuring a demonic poker game. It features cheating, commentary on David Copperfield, and a pretty solid pun on "betting the house."
It's always nice to hear Matt Ryan as Constantine, and this is no exception. Justice League Dark will be released digitally on January 24, 2017, and on DVD on February 7, 2017.