If you were worried that Nintendo's move into mobile gaming would change the quality of their games, Super Mario Run should be a relief. Auto-running and screen orientation aside, it's a full-featured Mario game that just happens to run on your phone.
When Nintendo announced Super Mario Run, I expected an endless runner, a game where Mario runs from left to right through randomly-generated courses until he dies. That's not what Super Mario Run is.
Super Mario Run is technically three connected games: World Tour, Toad Rally and Kingdom Builder.
World Tour is most like the Super Mario Bros. platforming games we're familiar with. There are six different worlds, each consisting of three levels plus a boss level. Mario runs automatically from left to right. All the player has to do is jump.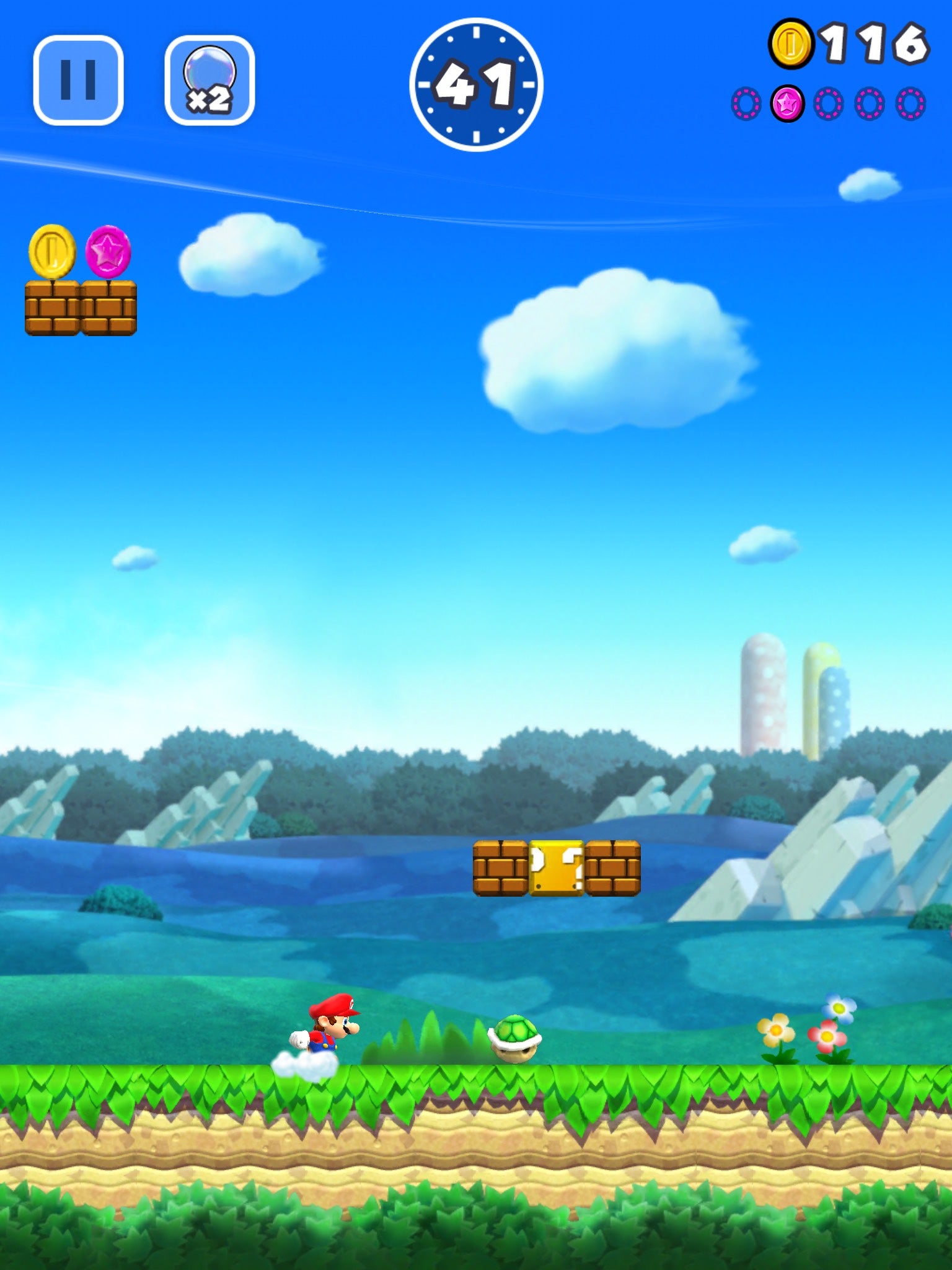 Were these standard mobile runner fair, the 90 second levels would be boring. But these are meticulously-crafted Mario worlds, filled with coins to collect, creatures vault over or jump off and obstacles to avoid. There are blocks that make Mario jump backwards, speed him across large gaps and even stop him in his tracks, allowing players to determine the best time to move forward.
Somehow Nintendo has managed to give this auto-running mobile game the same basic feel as a standard Super Mario Bros. game, that tactile precision that you just don't find in other titles. Kotaku contributor/game developer Tim Rogers calls it "Sticky Friction." I'm feeling it.
Completing World Tour stages awards coins, used to purchase decorations and buildings in the Kingdom Builder portion, as well as Toad tickets, used to challenge other players in Toad Rally.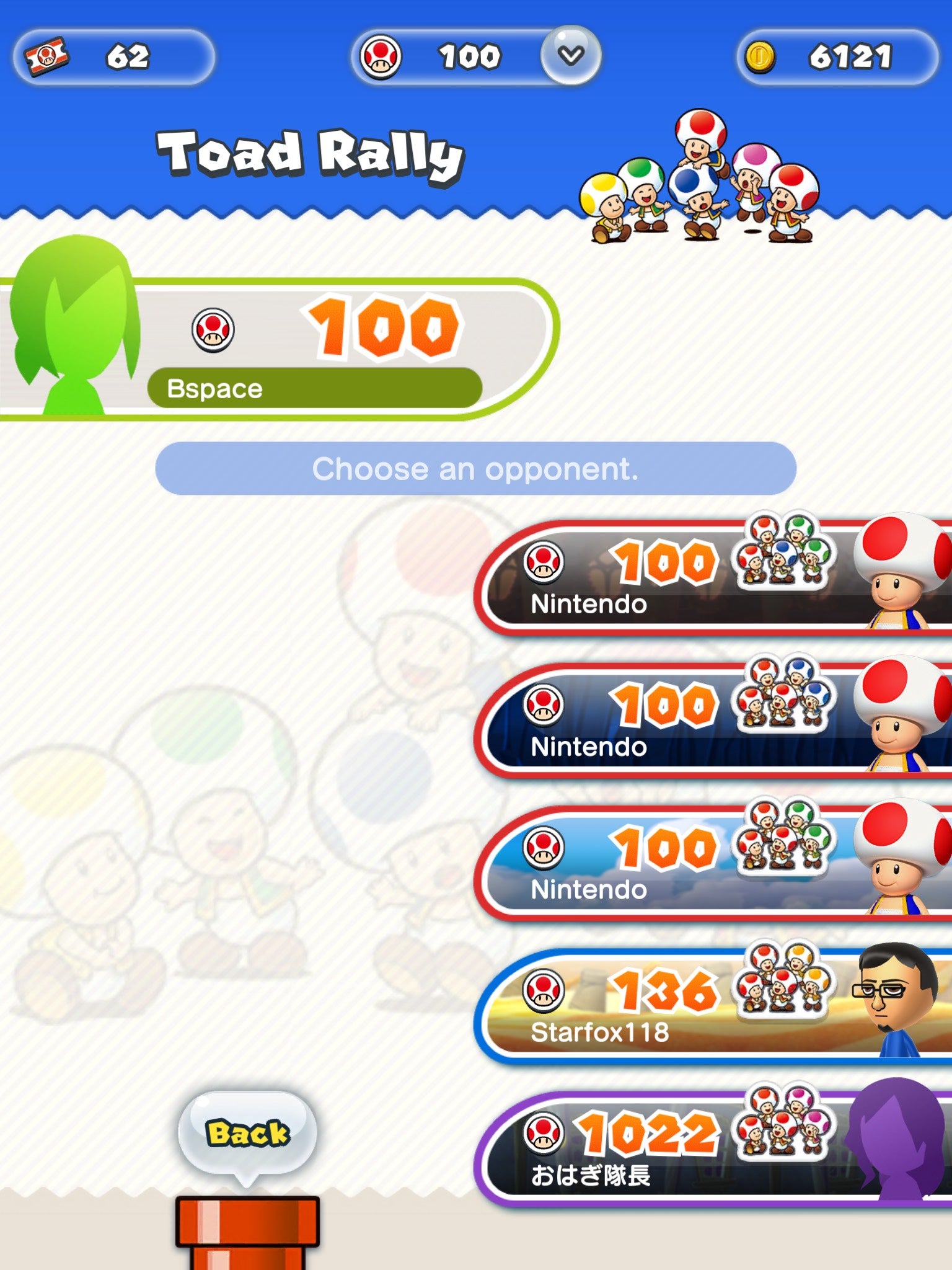 Toad Rally allows players to challenge friends and strangers to one-on-one races, the goal of which is to collect the most coins and earn the most colour-coded Toad fans. The gameplay is basically the same, with a slightly different aim. In a clever twist, defeating enemies in either World Tour or Toad Rally eventually causes them to level up, which makes them drop more coins when defeated in the rally mode.
Those collected colour-coded Toad fans and coins all come into play in Super Mario Run's Kingdom Builder. Players use coins to buy decorations, buildings and accessories that can be placed in their own personal Mushroom Kingdom, while collecting coloured Toad fans upgrades the kingdom's castle and unlocks new items, including buildings that add new playable characters to the game.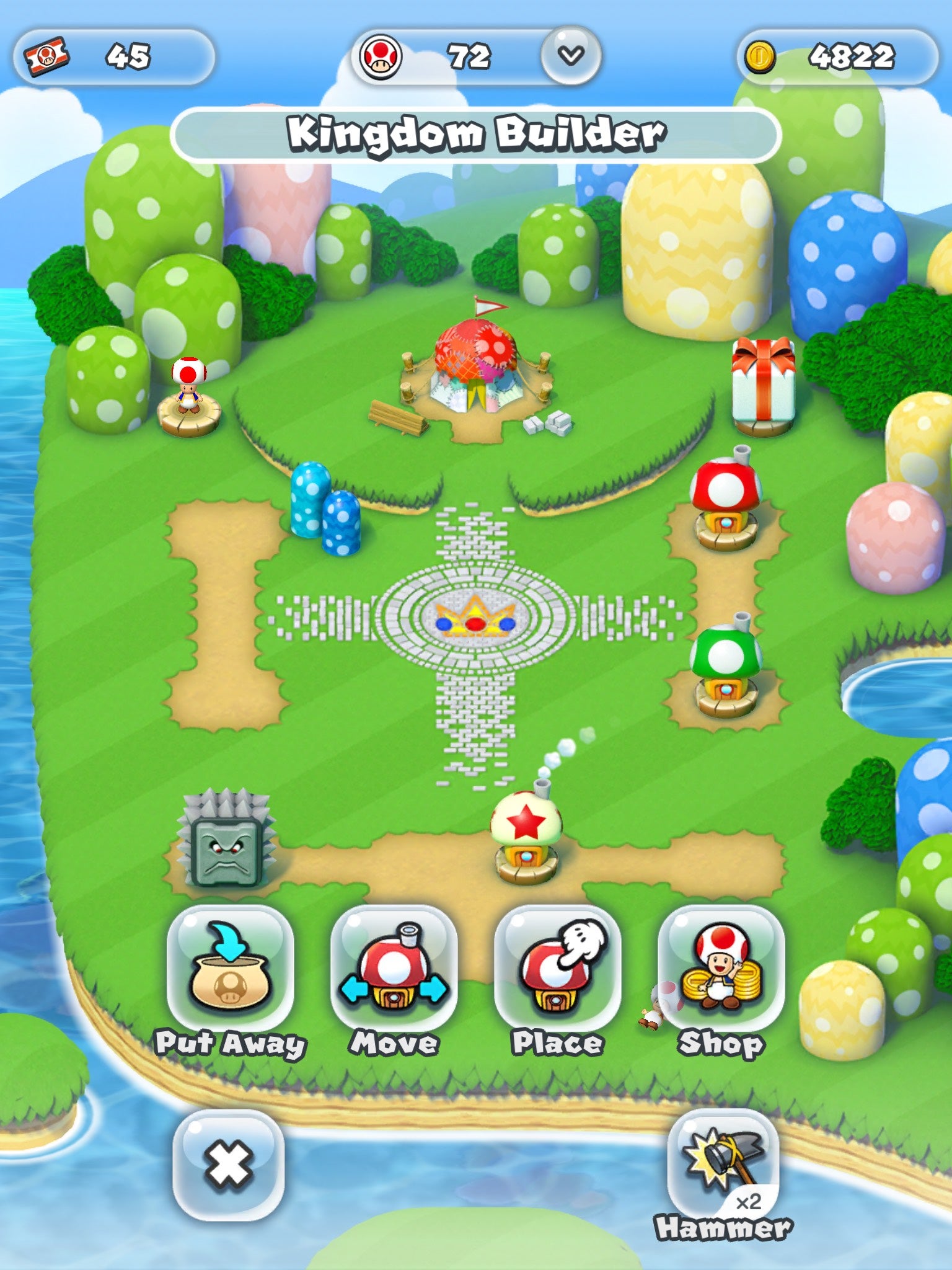 The three different modes come together to form a game that's a far cry from the standard mobile fare I feared it would be. This is a Nintendo game through and through, and no matter how they might be handling other franchises, Mario always gets the star treatment. Check it out:
Super Mario Run is available now on iOS, with an Android version arriving later. A free download gives players access to the first three World Tour levels and a taste of expanded content, with a one-time $US9.99 ($14) purchase required to unlock everything.