We publish a lot of stories, and we're very lucky to have you all as readers. But you like reading some pieces more than others. So as part of a look back on 2016, here are your favourite stories from the year.
For reference, there's no particular order to the stories below.
January
Every Star Wars Game Ever, From Worst to Best • This January Is An Awful Month For Free Games On The PS4 And Xbox One • Ten Things That Sucked About Star Wars: The Force Awakens
The Star Wars juggernaught rolled on, but nothing will make Jedi Arena good.
February
Why Cosplayers Work For Free • You Can Now Pick Up The Legendary Pokémon Mew At EB Games • Would You Fuck This Video Game Sex Machine?

Hayley wrote a lot of great reports in 2016, and her breakdown of cosplayers working for free was perhaps one of her best. You also really enjoying reading about a video game sex machine, to which I will make no comment.
March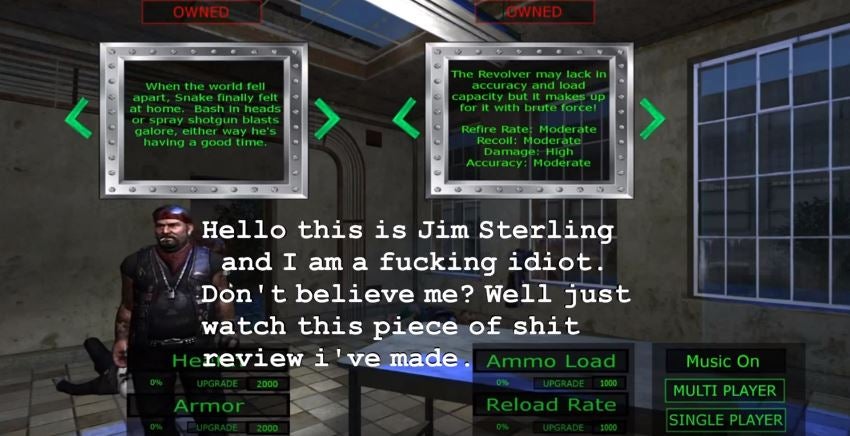 Angered Game Developer Sues Critic Jim Sterling For US$10 Million • Here Is What's Up With Spiderman's Eyes • No, Jackie Chan Is Not Dead
I love that so, so many of you cared about Jackie Chan.
April
Image: Supplied
I Refuse To Feel Guilty For Torrenting Game Of Thrones • When Cosplay Gives You Stockholm Syndrome • Australians Can Sign Up For Pokemon GO Right Now • DOOM Is Now Bethesda's Second Most Hated Game On Steam
Pokemon GO is kind of a given, as is anything that becomes such a massive social phenomenon. But even early on people really cared about the DOOM reboot, even if most people really disliked that first beta.
May
There's A Fight Going On In DOOM's Steam Reviews • And The First Australian NVIDIA GeForce GTX 1080 Price Is A Lot • JB Hi-Fi's 'Games For Girls' Section Is Perfect
Graphics cards were a big deal this year. Everyone likes JB reviews, of course, but nothing inspired as much passion as DOOM.
It really makes me wonder what would have happened if Bethesda lead with a demo for the singleplayer or something first.
June
SUPERHOT's Oculus Rift Exclusivity Backfires Horribly On Steam • A Game Was Just Refused Classification In Australia • People Are Boycotting Supanova Over Founder's Stance Against Safe Schools

The reaction to SUPERHOT's exclusivity was swift and sharp, although it didn't change anything in the end (and the game is one of the best showcases for the Oculus Touch controllers right now). Games still got refused classification in 2016, and the divisive debate around the Safe Schools entered the gaming and convention stratosphere.
July
Image: Kotaku
Take a guess.
Here Are Some Tips For Playing Pokemon GO • Is Your Phone Compatible With Pokemon GO? • Pokemon GO: Everything You Need To Know About Gyms, Training And Battling
Not much of a surprise here. Pokemon GO was let out into the wild in July, and wild is exactly how people went.
August
Image: Hello Games
A Requiem For Rhodes, Australia's Strangest Pokemon GO Spot • The No Man's Sky's Reviewer's Note Is Fascinating (And Mentions Australia) • Pokemon Go Nudes Are A Thing Now [NSFW]
Pokemon GO still had tens of millions of active users, although people were just as curious about No Man's Sky. (And then just as, if not more, disappointed.) It's also really fitting that Mark's last story as editor was one of your favourites; there's something very touching about that.
September
Forza Horizon 3 Is A Bit Confused About Australia • Here's How The Pokemon GO Buddy System Will Work • Even JB Hi-Fi Is Taking The Piss Out Of No Man's Sky
Even JB got in on the act.
October
You found out what the NX was, and you loved it. (And the name's not bad, either.)
Everything You Need To Know About The Nintendo Switch • Here's The Cheapest Copies Of Battlefield 1 In Australia • A Few Hours With GTA Online's Ridiculous Biker DLC

Apart from Nintendo's dockable console, people really wanted to get their hands on Battlefield 1. GTA Online continued to be fascinating throughout the whole year as well, in part because of Mt Chiliad and in part because of the excellent DLC Rockstar kept producing.
November
Image: Gizmodo
When Will The Nintendo Classic Mini: NES Be Available In Australia? • What's Going On With The PlayStation 4 Pro? • Australia's Most Successful Game Studio Is Having An Identity Crisis

And after the Switch came the Mini NES, which would have probably been a bigger hit for Nintendo were there more units available. The PS4 Pro got plenty of attention from readers, some of whom I'd wager are still a little unsure as to what they'll get from their home setup (if they don't have a 4K/HDR capable TV, anyway). And Mark's almost-year long investigation into Halfbrick got everybody talking, if only because we finally had some answers.
December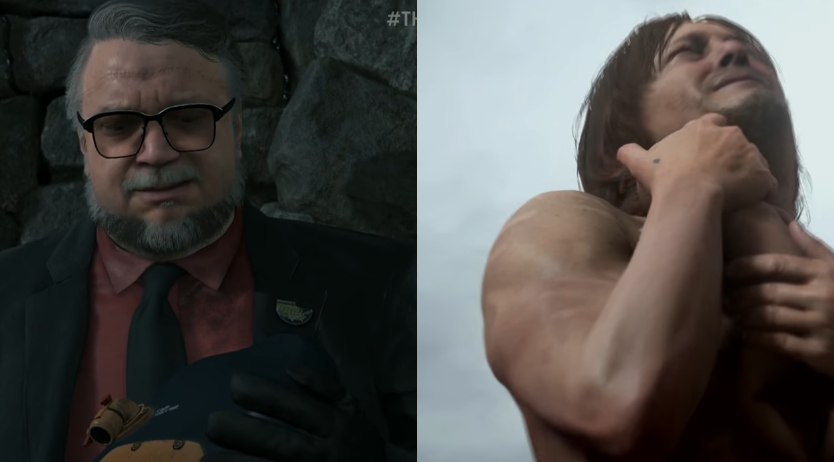 The ACCC Is Going After MSY Again • Dota 2 Version 7.00 Is Arriving Today And Fans Are Freaking Out • Something Wild Happens If You Watch Both Death Stranding Trailers At Once

Enter Hideo Kojima. It's going to be a little sad to talk about Death Stranding once we actually see it in action, instead of all the weird, crazy cut scenes that we've got right now. And speaking of crazy, the Dota 2 7.00 patch changed everything. It's like learning a whole new game.
---
So those are the stories that most captured your attention, enraged, delighted or surprised you this year. It's fun going back and seeing what everyone liked and read. Were there any surprises, or did you expect any stories or games to be bigger than they were?