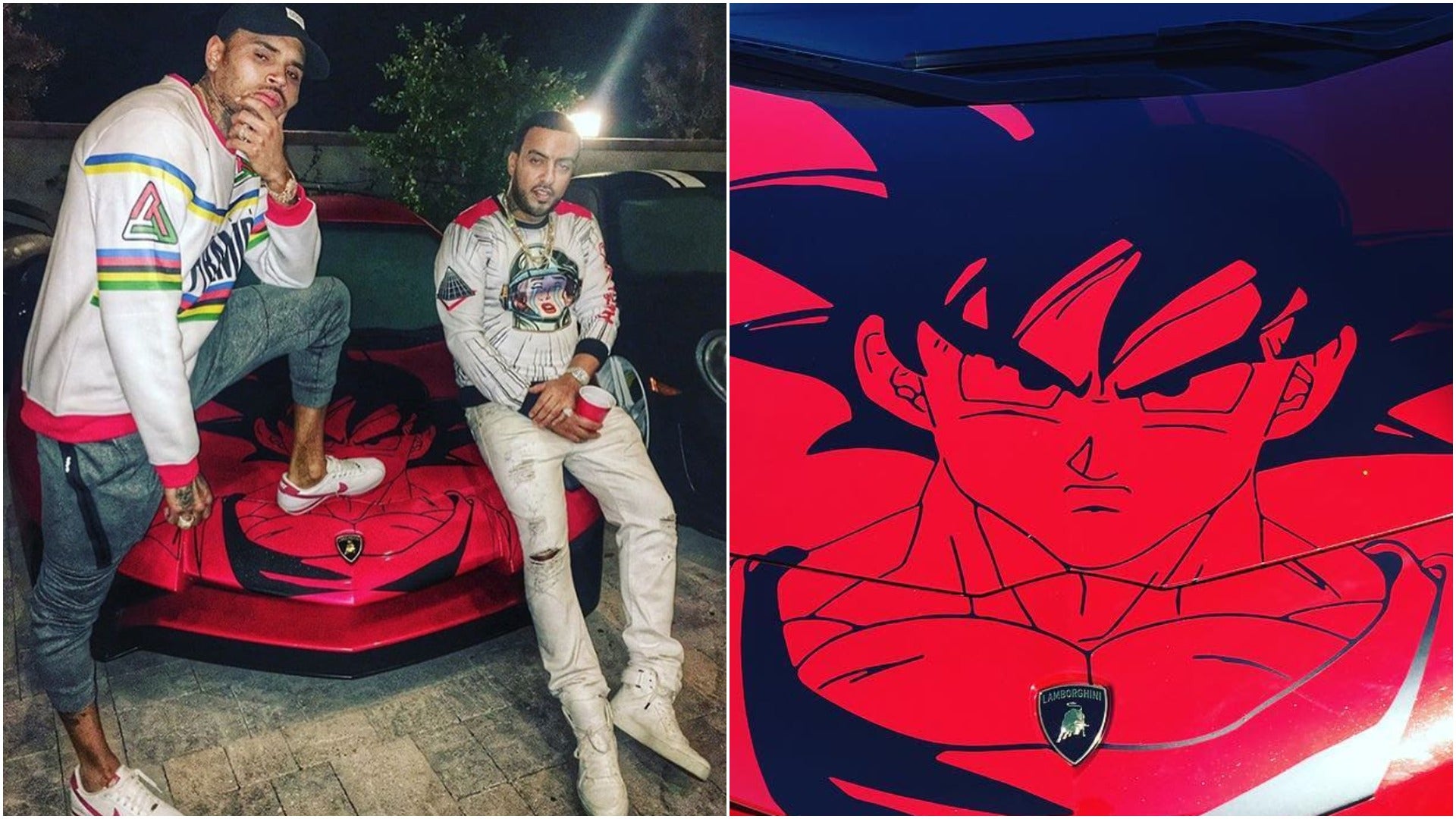 Well, it does go with his Goku tattoo.
[Images: Chris Brown | cbbrinfor]
That's right, pointed out by Hot New Hip Hop, Brown's Lamborghini Aventador has Goku's face on the hood.
Brown bought the $US400,000 ($530,620) car sans Goku. But later had it customised, and last spring, he uploaded photos of his Gokumobile online.
Which go with his Goku tattoo and Goku necklace.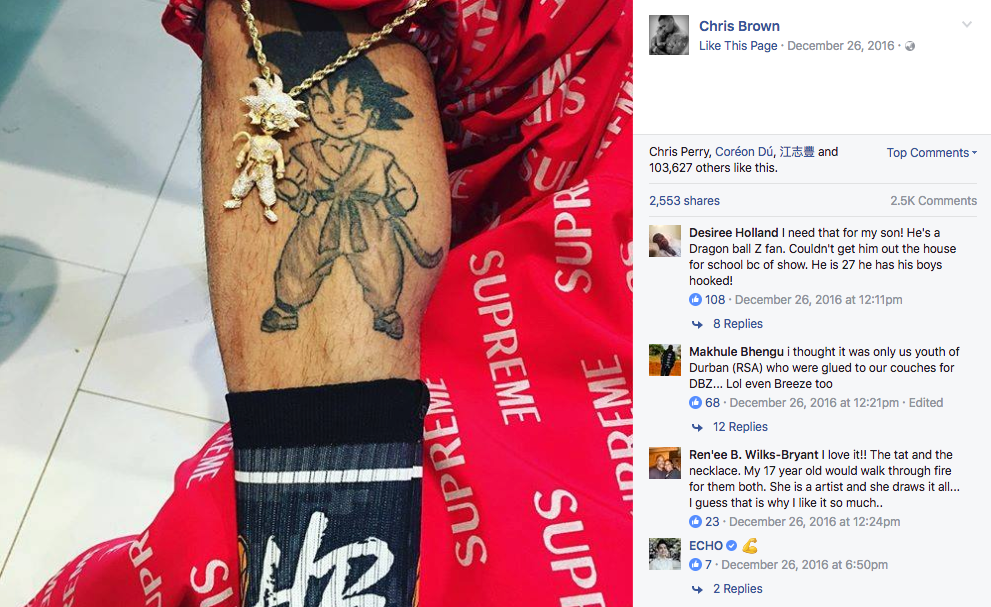 [Image: Chris Brown | Facebook]
Brown has been known to cover his Lamborghinis with custom paint jobs. His black Gallardo has the lyrics to Tupac's "Lord Knows", for example. 
Chris Brown personalizou sua Lamborghini com o Goku na RDBLA, hoje.

"Chore depois" - @chrisbrownofficial pic.twitter.com/4fknLRtedF

— Chris Brown Brasil (@cbbrinfor) September 8, 2016
Breezy a été aperçu à Hollywood hier soir avec #Goku sur le capot de sa Lamborghini pic.twitter.com/495L1g1Anj

— Chris Brown France (@TeamCBFrance) January 18, 2017
Maybe his next one can have the lyrics to "F"?