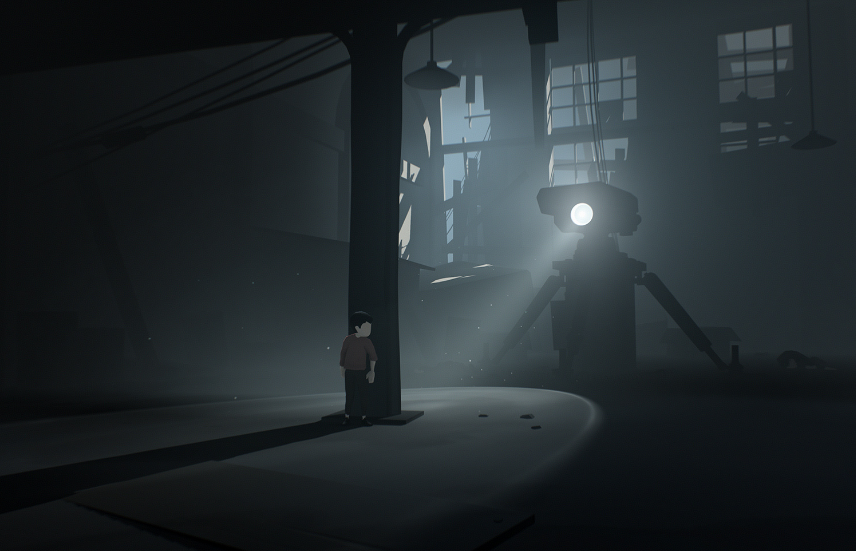 A messy split between the two co-founders of the game studio Playdead left one partner departing with roughly $US7.2 ($10) million after being forced to exit, according to new details that emerged this week.
Playdead, an independent studio based in Copenhagen, is best known for making the macabre platformers Limbo and Inside. Last July, co-founder Dino Patti announced on Twitter that he had left the studio, leaving his former partner Arnt Jensen in charge. New details, which emerged this week thanks to the Danish newspaper Borsen, make it clear that the split wasn't amicable.
Borsen brought to light several details about the power struggle and tension preceding Patti's departure, including the $US7.2 ($10) million payout and an intervention from the Danish Business Authority, which had reportedly forced Patti to leave. Patti told Kotaku in an email that while he's sad to have left the company he helped build, he thinks Playdead will live on "if run sensibly."
Following almost 10 incredible years building Playdead from an idea to two dents in the games industry, I'm leaving to seek new challenges.

— Dino Patti (@DinoPatti) July 19, 2016
After nearly ten years of partnering at Playdead, Patti and Jensen split because of a disagreement over how and when to release their video games, Borsen reports. Patti would not elaborate on the nature of the disagreement but told Kotaku that "the supposed timeline for the next project(s) and where I am in my life now" prompted his departure. According to the report, the two former partners were barely speaking as of 2015.
Jensen and Playdead did not respond to requests for comment.
It's not clear exactly how the falling out between Patti and Jensen began, but part of it appears to involve a misunderstanding over a letter Jensen sent to Patti that Patti interpreted as a resignation. After some squabbling — and involvement from the Danish Business Authority, an organisation that regulates business administration in Denmark — Patti took a payout of 50 million Danish krones ($US7.2 ($10) million) in exchange for his shares of the company, leaving Playdead to Jensen.
"Arnt has been a really good friend and business partner for many years," Patti told Kotaku. "I think he's one of the best game-directors in the world." Patti says he's "exploring different opportunities" right now.