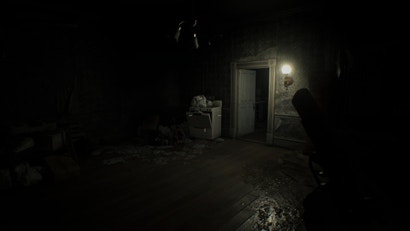 Even though Kirk wrote a very lovely guide on how wimps like me can enjoy games like Resident Evil 7 without a soiled experience, I've steadfastly stayed away from the horror franchise.
Fortunately, I'm hearing its quite popular.
My partner fired up the first hour over the weekend and I immediately started thinking back to the only horror game I've ever played (and finished, phew), which was The Evil Within. Apart from screaming a lot, I don't know that I'd have gotten through that if the game had Resi's first-person perspective.
Heather, who played through the whole game, was reasonably impressed. And most of my social feed, at least the parts that can tolerate horror, have reacted in much the same way: they've enjoyed the change of perspective, they found the Baker house was scary as fuck, although the puzzles are supposedly a bit soft.
What do you think of the latest Resident Evil?