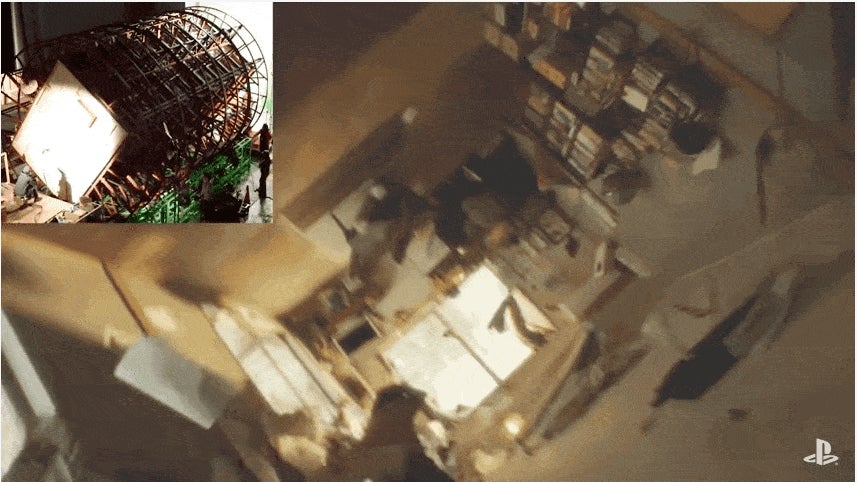 Sony has released a behind-the-scenes look at how it turned the world of Gravity Rush into reality.
[GIF via PlayStation]
Here's the original Gravity Rush 2 ad.
And how it was done.
What's cool is that a lot of it was done with practical effects, like a giant rotating room!