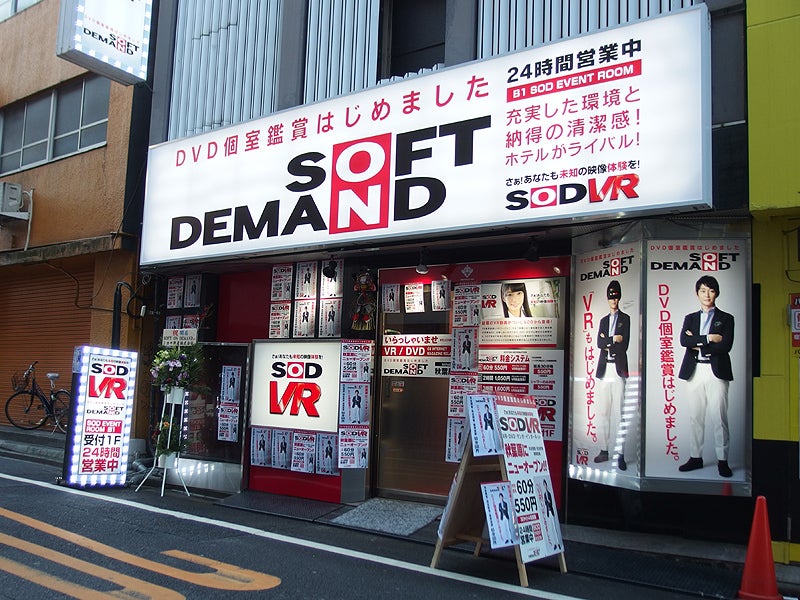 Japan's most unfortunately named porn company Soft On Demand is offering virtual sexy time at its newly opened location in Tokyo's Akihabara.
[Image: Akiba PC Hotline]
The establishment's billboard states that Soft On Demand is offering a "fulfilling environment", "cleanliness" and views hotels as its rivals.
The locale rents rooms where folks can watch porn (DVDS!), read manga and surf the net in little rooms.
秋葉原のSOD直営個室ビデオスゲェwww pic.twitter.com/N2wCufzxDj

— 砂兎 (@u_suna) January 8, 2017
According to website Akiba PC Hotline, the SOD VR experience lets visitors enjoy a porn star in full immerse virtual reality, googles and all.
Akiba PC Hotline reports that there's currently a grand opening campaign for this location, with per hour rental booths offering VR for free for a limited time only.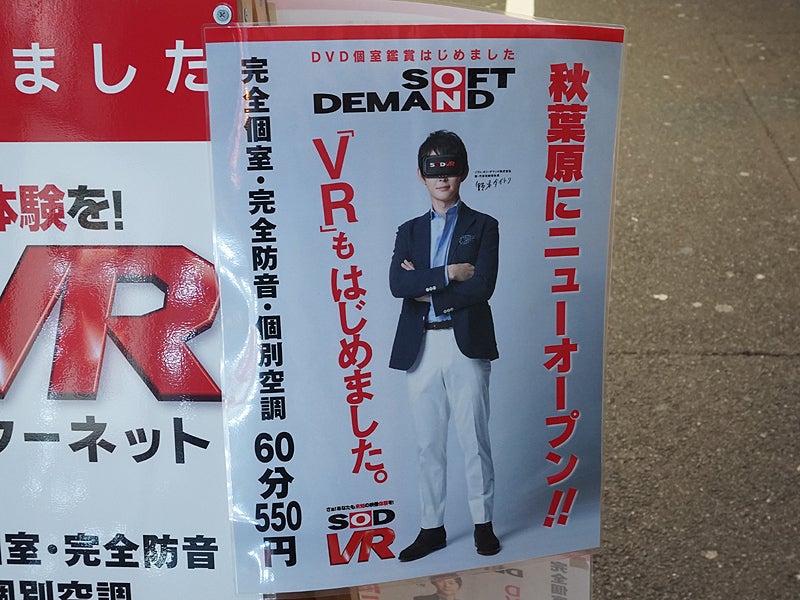 [Image: Akiba PC Hotline]
One hour is 550 yen ($6), and a full-day course is 3150 yen ($36).
In case you are wondering, the rooms are soundproofed. You know, in case the manga reading gets loud.
秋葉原にオープン。
ソフトオンデマンドVR(SOD VR)

…年末にスゲーもの見付けてしもーた(; ̄ー ̄A
誰か、行った人います?w pic.twitter.com/T5hh0HeJXF

— 貴志 砂印 @ストリエ (@Kisi_SIGN) December 31, 2016