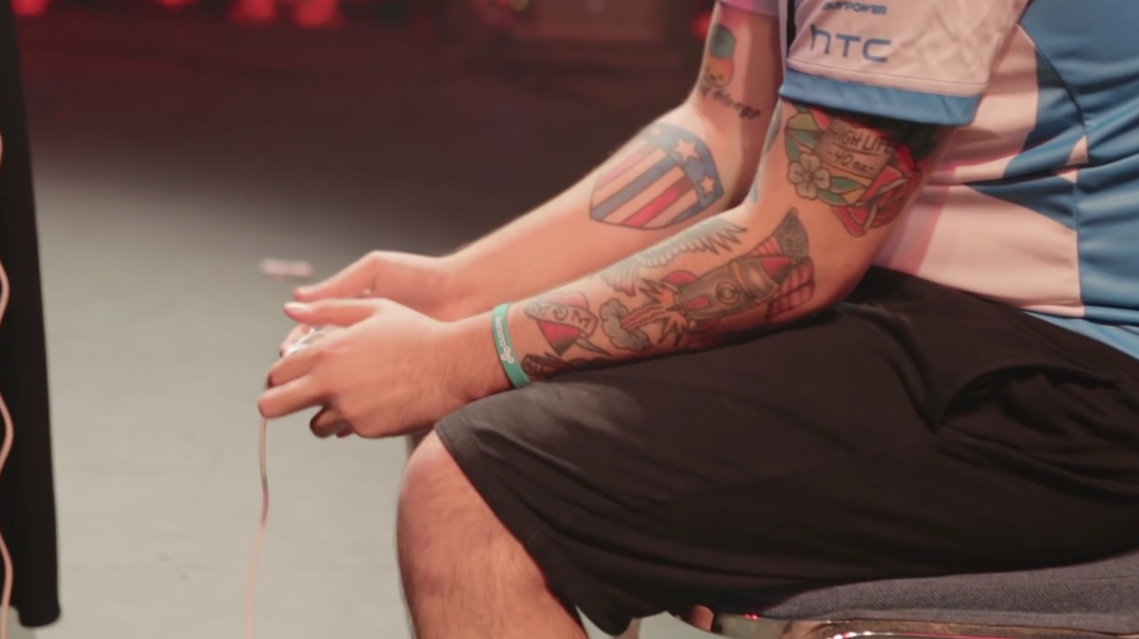 Coming off of last weekend's excess in China with the WESG 2016, this weekend was back to business with the start of some cutthroat action in both Counter-Strike: Global Offensive and Smash Bros. Oh, and competitive League of Legends returned.
Below you'll find where you can rewatch all the weekend's biggest events in competitive gaming.
Counter-Strike: Global Offensive
The ELEAGUE Major 2017 began in Atlanta, Georgia, where sixteen teams will face one another for a piece of the $US1,000,000 ($1,326,537) prize pool, half of which will go to the fist-place winners alone. The tournament will wrap up next weekend, with the top eight from the group stage advancing to a best-of-three, single elimination play-off format.
Play began between Gambit Gaming.CS and North, and concluded with a big showdown between Flipsid3 Tactics and FaZe Clan. You can watch all of the matches here.
Smash Bros.
Genesis 4 arrived. The first big Smash event of the year, Genesis 4 will feature tournaments in both Smash for Wii U, Smash 64, and Smash Bros. Melee, as well as side-competitions in Street Fighter V, Catherine, Rivals of Aether, and Towerfall. All eyes will be on Adam "Armada" Lindgren to see if anyone can disrupt his recent streak of dominance in Melee, while Gonzalo "ZeRo" Barrios looks more or less unstoppable at the moment in Smash 4.
The event, which began yesterday, has over 3,000 entrants with play across all games going on more or less constantly. You can find most of the action on here and below.
League of Legends
At long last, the North America and Europe LCS spring splits returned. The League of Legends leagues include ten teams competing in a round robin stage. The best six then go on to offline playoffs, with the winner representing the region in the League of Legends Mid-Season Invitational.
Counter Logic Gaming started by taking on Team Liquid, while Team Envy faced FlyQuest. Echo Fox vs. Immortals followed that, while Team Dignitas squared off against Phoenix1. In Europe, EOCCAT played G2 Esports, and H2K took on Splyce.
You can find the NA matches here, while the EU matches were streamed live here. Archived matches from earlier in the week can be found here and here.
Heroes of the Storm
Group play for the Heroes of the Storm HGC started back up and continued throughout today in both North America and Europe. League play will then continue throughout the rest of the year, punctuated by international clashes and a mid-season brawl.
Matches began with Superstars vs. Team Freedom, concluding with Team Naventic and Gale Force eSports. You can stream all of the matches right here.
Overwatch
In between the Winter Premier's Group Play Phase 2 and Finals, you can always catch up on the American Overwatch scene with the Alienware Monthly melee. Eight teams from across two groups will battle for $US5,000 ($6,633).
Group play began with FaZe Clan vs. Denial eSports and will conclude with Hammers Esports vs. Team Liquid.OW. You can watch all of the matches here.
Dota 2
It's mostly a quiet on the Dota 2 front this weekend, but you can still rewatch qualifiers for the Southeast Asia region in the third i-League StarSeries season.
You can watch those matches here.