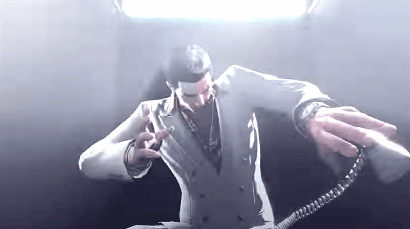 We're starting to get into the business end of the gaming calendar already. While most of this week's releases are either ports or your typical indie fare, there's two major entries that people have been waiting for.
First up is the new Resident Evil, which should be fun if only to see all the PSVR footage again of people screaming at jump scares. Secondly is the immense Yakuza 0, which has finally made its way to the West almost two years after its Japanese release.
---
Earthlock: Festival of Magic (PS4)
What is it? An adventure that harkens back to the era of PlayStation and SNES RPGs with turn-based combat.
Should you care? One for fans of the older Final Fantasy games. It's only around 11-12 hours long.
---
Resident Evil 7: Biohazard (PC, PS4, PSVR)
What is it? The Resident Evil franchise returns.
Should you care? If you love the series, yes. Also for those who don't mind horror and want a "proper" PSVR game.
---
Lethal League (PS4)
What is it? The most intense version of Pong you've ever played in your life.
Should you care? Just watch some gameplay. It's a fantastic couch co-op game.
---
Kingdom Hearts HD 2.8 Final Chapter Prologue (PS4)
What is it? A three pack including a remaster of Kingdom Hearts 3D Dream Drop Distance, the KINGDOM HEARTS x Back Cover movie, and a new playable episode that connects to Kingdom Hearts 3.
Should you care? If you're a Kingdom Hearts diehard, probably.
---
Moto Racer 4 (PS4, XBO)
What is it? The Moto Racer series returns.
Should you care? Probably better off with Ride 2 if you want to recapture that oldschool Moto Racer, arcade feel.
---
Yakuza 0 (PS4)
What is it? A game about living as a member of the Yakuza while running a cabaret club as your day job.
Should you care? Look at that feature GIF. Why are you even asking.
---
Police Stories (PC)
What is it?A top-down shooter with Hotline Miami-esque action where you also have to defuse bomb and rescue hostages.
Should you care? Could be quietly fun.
---
A Normal Lost Phone (PC)
What is it?A game about picking up a lost phone and searching through the available information to discover the owner.
Should you care? Definitely for fans of Her Story.
---
Tales of Berseria (PC, PS4)
What is it?A third-person JRPG starring Velvet, a woman whose life has been irrevocably changed following a traumatic experience.
Should you care? Tales's big calling card is the Linear Motion Battle System, its stunning cut-scenes and exploration. Check out some gameplay and you'll know whether this is your jam.
---
Subterrain (PS4, XBO)
What is it? A top-down survival game where you manage a Mars colony as it withstands a mutant onslaught.
Should you care? No idea about the console version, but Subterrain got a solid reception on Steam. Worth a look.
---
Hunter's Legacy (PS4, XBO)
What is it? A 2D Metroidvania featuring a twin sword-wielding cat.
Should you care? Looks a bit too plain for my liking.
---
So that's the lion's share of all the titles, big and small, coming out this week. Did I miss anything important? Anything catch your eye? Let me know in the comments!