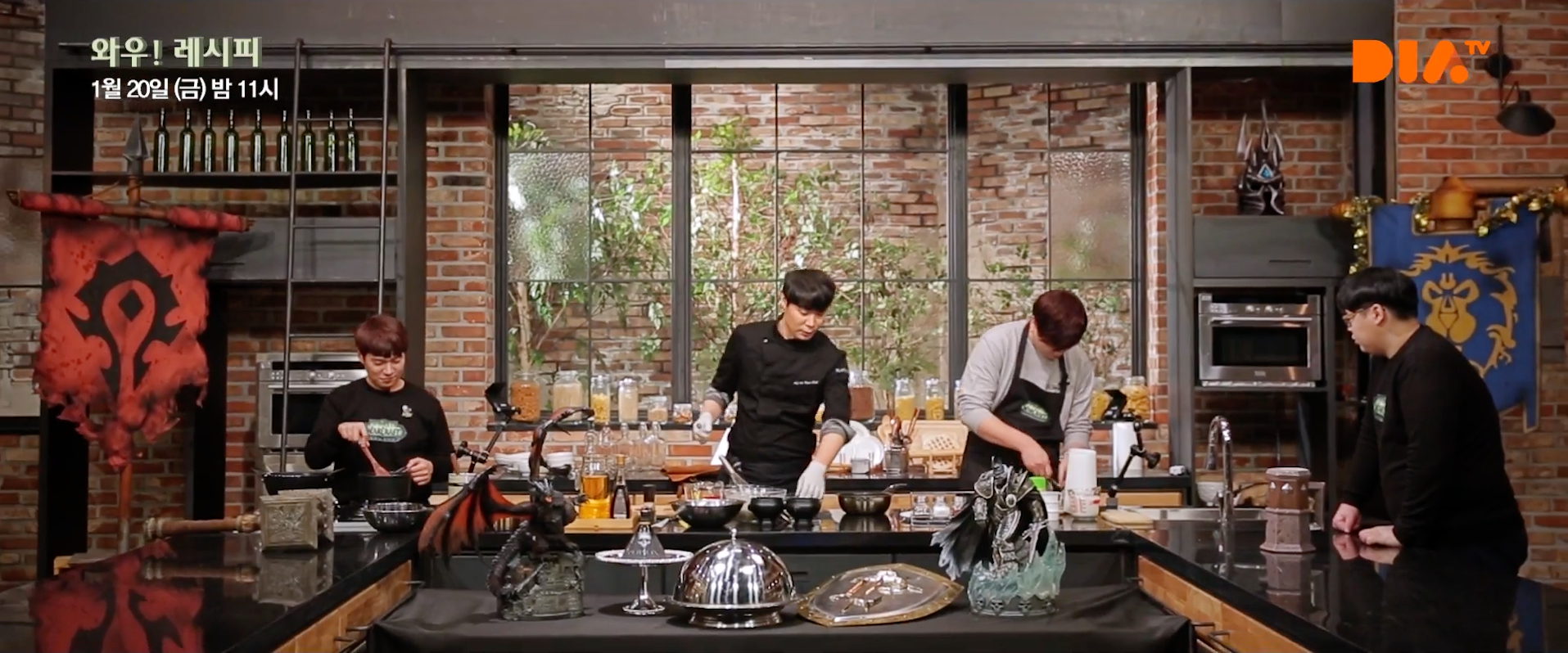 And it's even called Wow! Recipe? The Meal Is Ready. Of course it is.
[Image: 플레이팅TV]
As tipster Sang points out, the Blizzard-backed show will be hosted by Choi Hyun-seok, a famous chef in South Korea known for his TV appearances. Choi is also apparently a WoW fan.
WoW-inspired dishes will be created, and guests will talk about their World of Warcraft experiences.
Inven and Game About report that the first episode will be aired tonight in South Korea.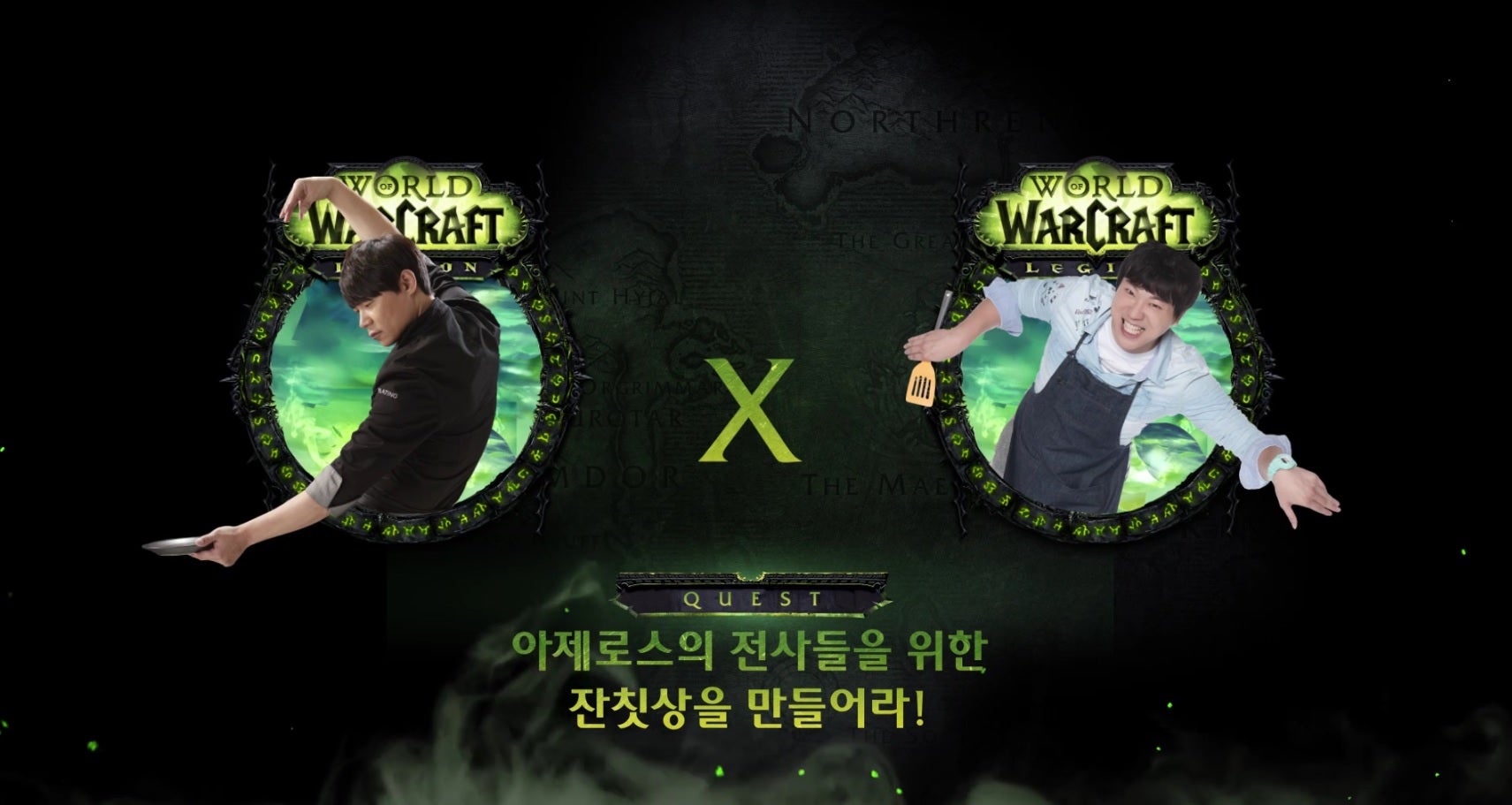 [Image: Game About]