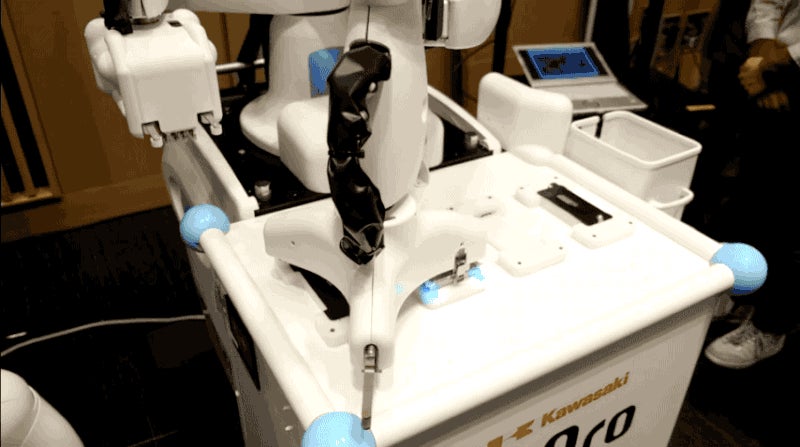 Don't you hate the air bubbles? Or when you stick on the screen protector all crooked? Here's a robot that aims to change that. Oh, and take your job.
[GIF via IT Media]
According to IT Media, that is Kawasaki's dual-arm manufacturing robot "duAro" putting on those screen protectors just so.
This was a display at this week's Pepper World in Tokyo, which is why you can hear Pepper in the background chattering away.
川崎重工のロボットアームにiPhoneの保護シート貼ってもらった。横にPepperがいて、頑張れ〜って言ってくれてかわいい。気泡なし、ゴミなし、ズレなし、自分じゃ絶対こうは貼れないので嬉しい。 pic.twitter.com/osj4SVC9qO

— のどたん(ง °Θ°)ว (@nodotan) February 8, 2017
Not only do we have to worry about robots taking our jobs, but putting on screen protectors better than us humans ever can.