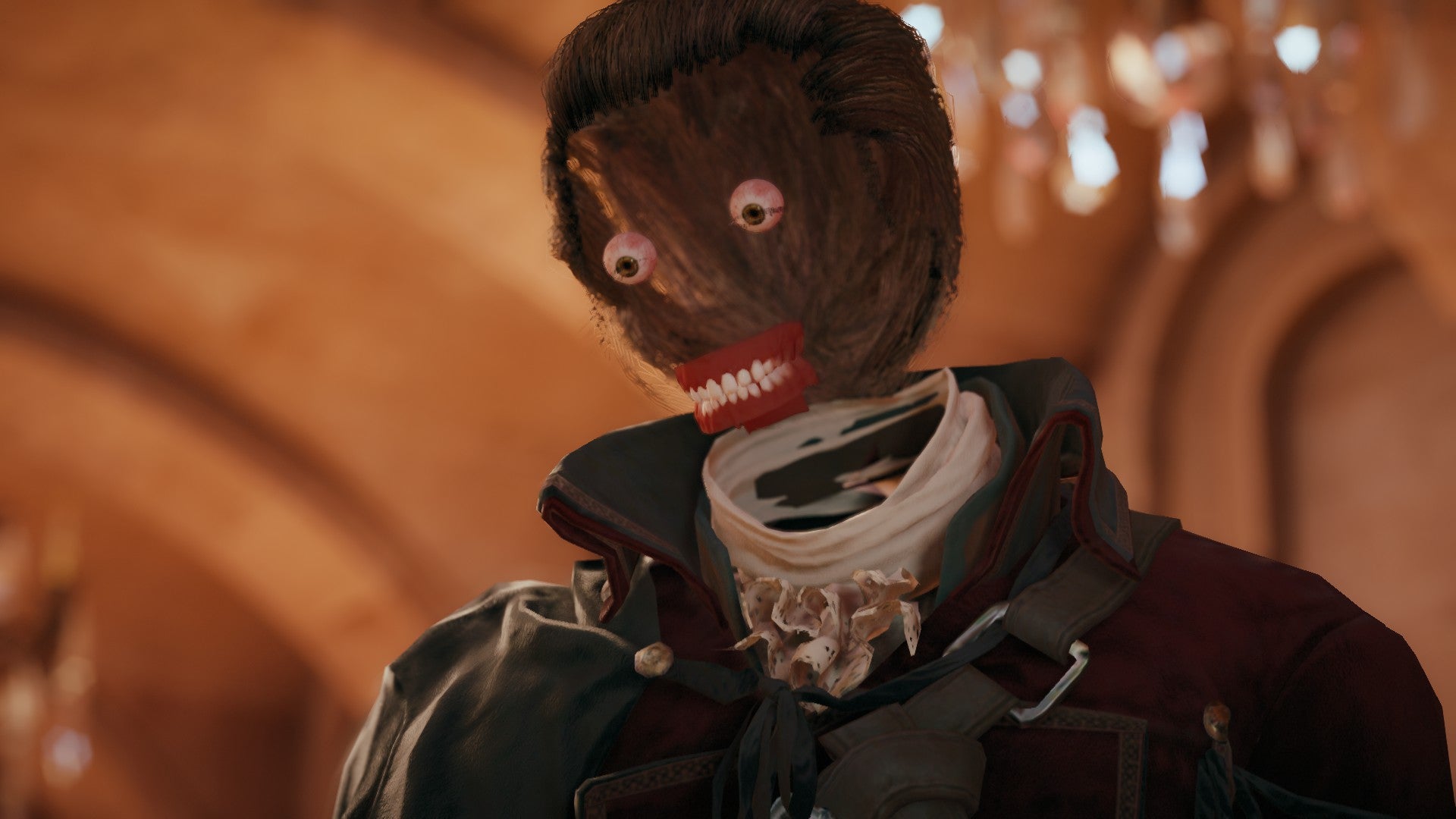 Should Kotaku abstain from covering games if they launch broken on day one? Why haven't we reviewed Destiny's new Dawning update? And just how do we do our GOTY deliberations? All that and more on today's Kotaku Splitscreen.
Iconic Assassin's Creed Unity face glitch via Steam user King_Anesti
We're reaching into the mailbag this week, answering your questions on all sorts of topics. We talk about Japanese games' stories (and how they tend to escalate fast), side stories in open-world RPGs and how VR might have cool applications outside of gaming.
You can listen to this week's episode on iTunes or Google Play, or directly here. (MP3 download here.)