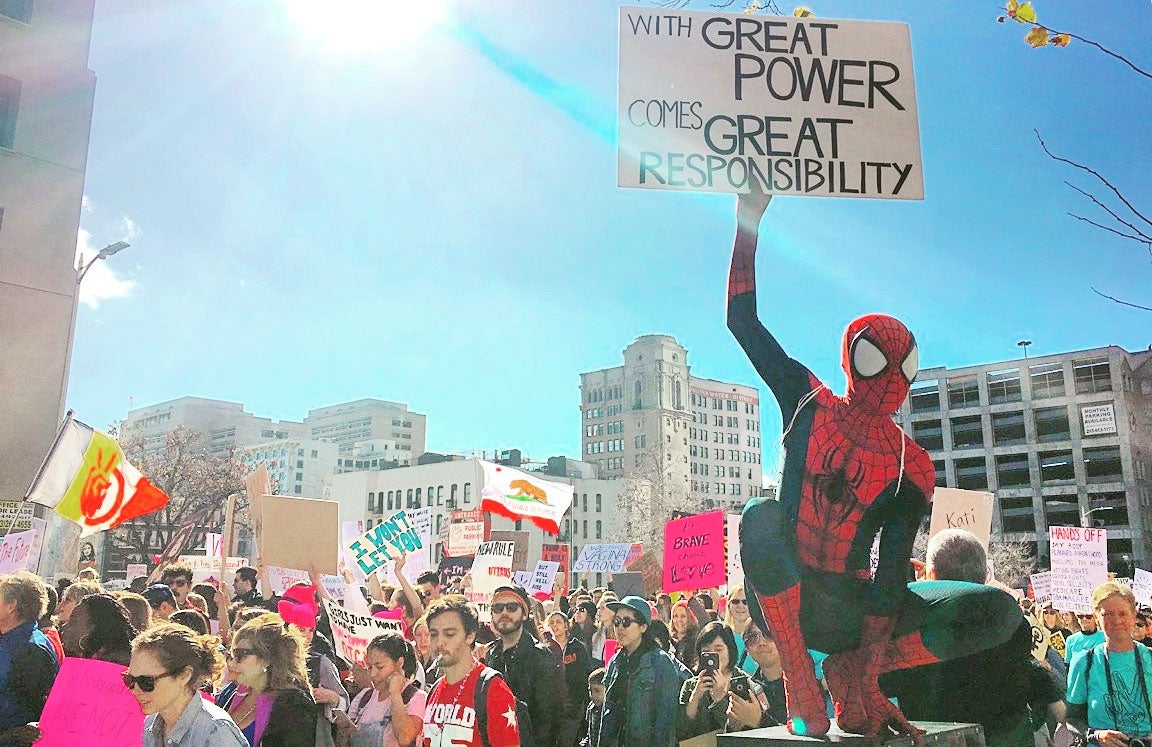 Cosplay by MoonSpider
Spider-Man, being a good guy, knows that there are more dangers to the innocent than supervillains and Sony's film division. So like many others in 2017, he's taken to the streets to protest.
MoonSpider was at the LA Women's March on January 21, which was one of the biggest protests on a day of action against the policies/decrees of President Trump.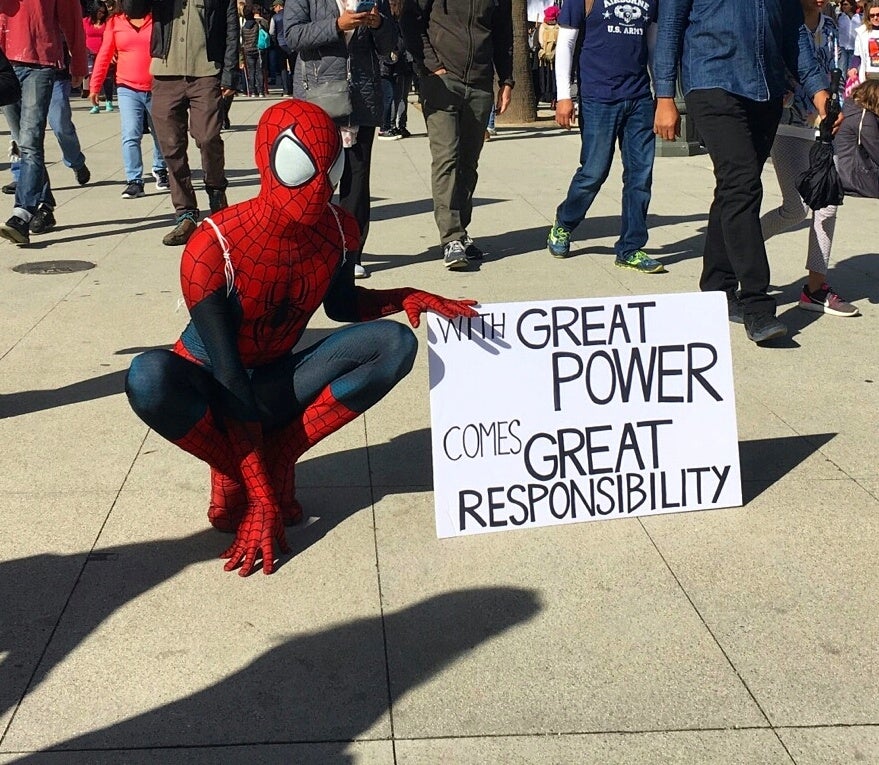 Cosplay by MoonSpider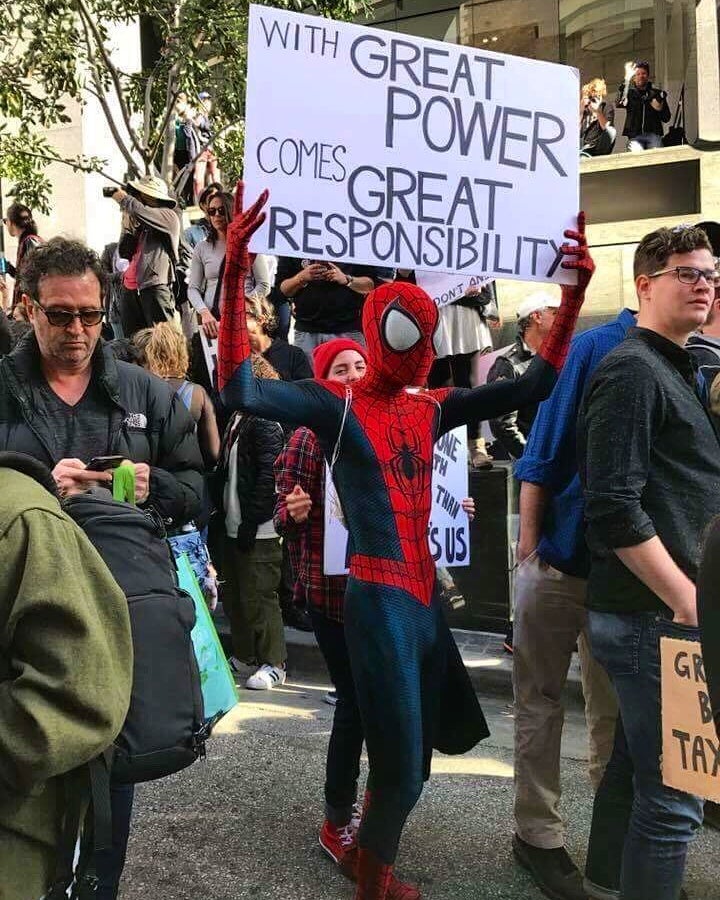 Cosplay by MoonSpider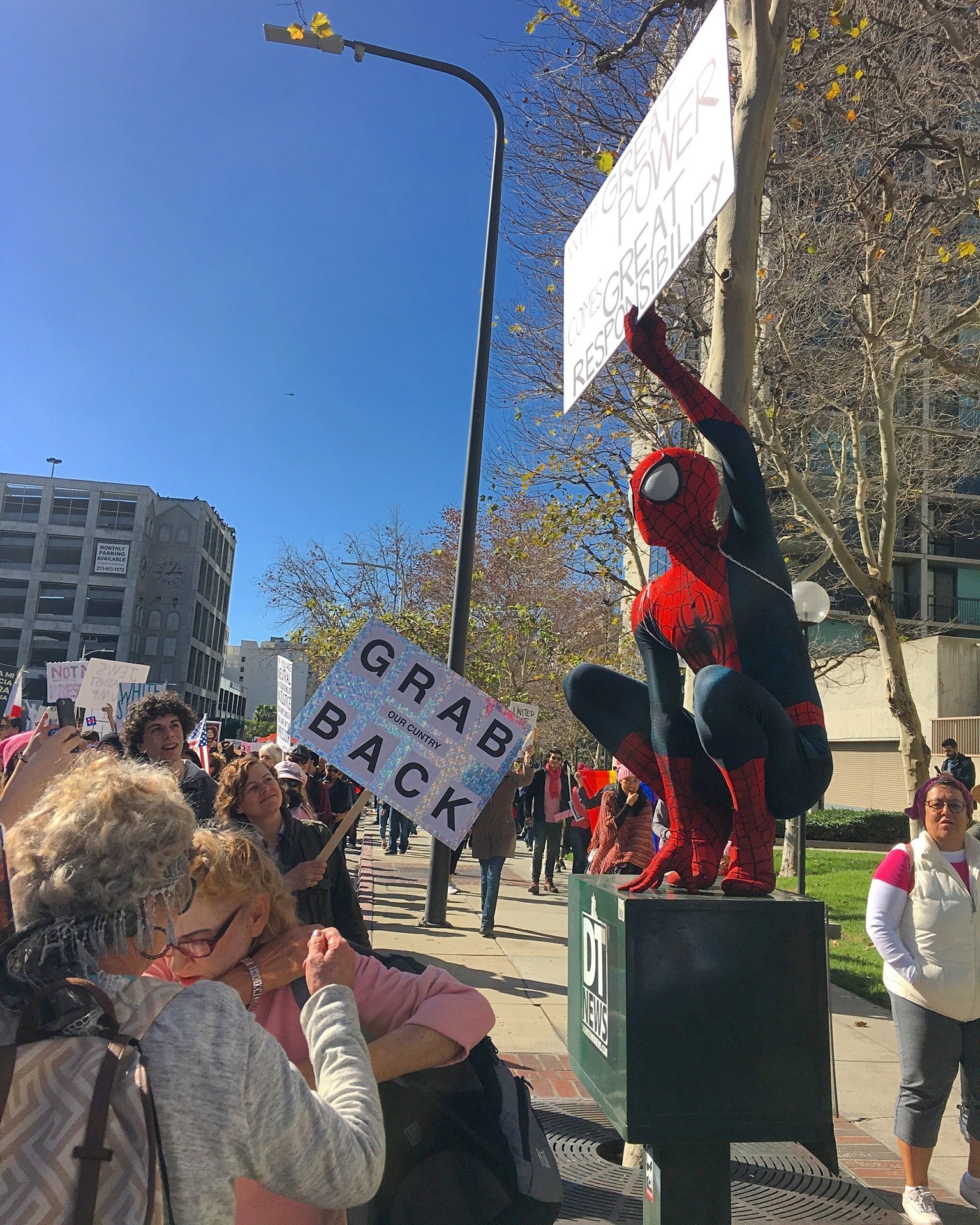 Cosplay by MoonSpider