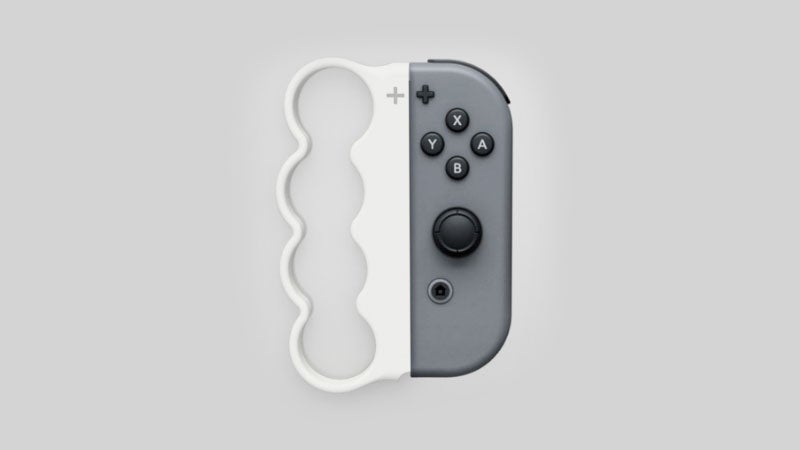 This is not an official peripheral — it's a custom 3D model by The Engineer — but it will still be a useful add-on for your Nintendo Switch when the inevitable Punch-Out game is released.
Or if you're the type whose 1-2 Switch parties get rowdy.
You can buy one and get it 3D-printed here.