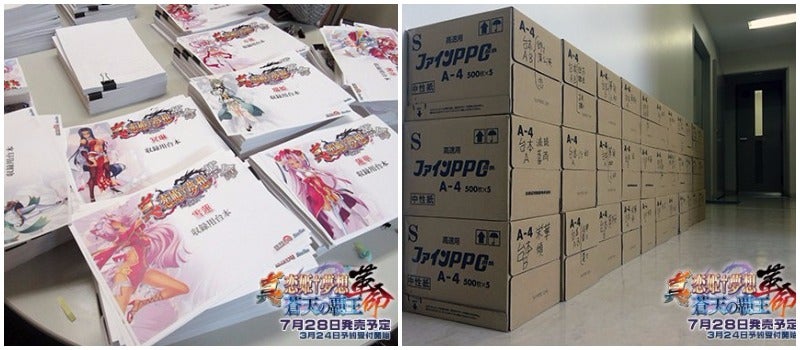 Who knew erotic game scripts were so big? Maybe you did! It makes sense, because these games, sexy stuff aside, sure can get chatty. 
[Images: KHMS_official]
The official Twitter for eroge Shin Koihime Musou Kakumei Souten no Haou announced that voice recording for the latest entry in the long running Koihime Musou series is getting underway.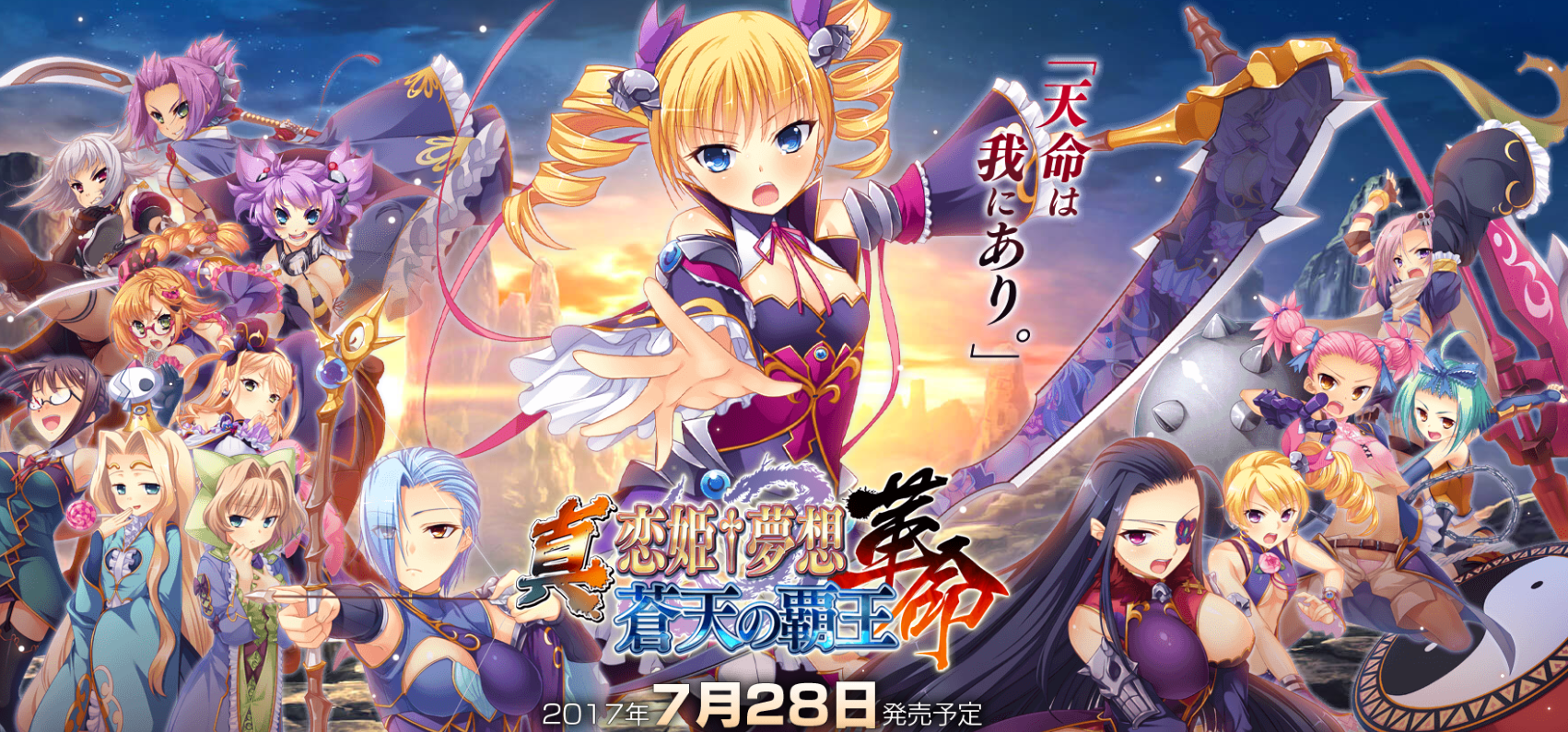 [Image: Nexton]
Here are all the scripts that are going out for the recording, apparently. The Koihime Musou games have loads of characters, so length of the game's script shouldn't come as a total surprise.
The game's making is using script length as a way to promote this title. Because, I guess, length is very important. Heh.
【完全新規録り下ろし】『蒼天の覇王』の音声収録がいよいよ始まりました!台本発送の際のスナップからも伝わる壮絶なボリューム!なんと魏編のみでこれなんです!聞け英雄たちの新たな息吹!どうぞご期待ください!# 真恋姫革命 https://t.co/5dnpx8wy8E pic.twitter.com/pDt4vOgHvO

— 恋姫†夢想シリーズ公式 (@KHMS_official) March 15, 2017
Erotic or not, this isn't called an adult visual novel by accident!