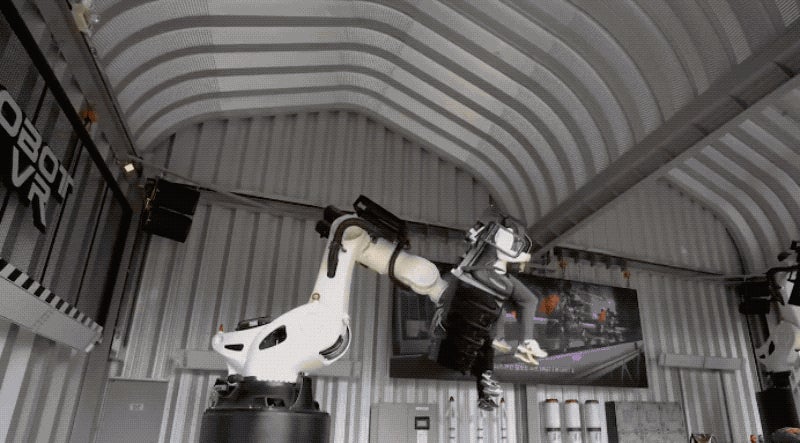 Hope you don't mind feeling pukey! I know I do.
[GIF via TechInAsia]
This is "Robot VR", a three-minute long attraction at the Everland Amusement Park in Yongin, South Korea. Check out this short TechInAsia clip:
It reminds me of this barfy VR gaming chair we posted a while back, but with more seats so you can get sick with other people. Lovely!