If you want to know how the systems in Legend of Zelda: Breath of the Wild really work, then you'll want to watch this full presentation from GDC.
Uploaded over the weekend, the session features three Breath of the Wild producers – Hidemaro Fujibayashi, Satoru Takizawa, and Takuhiro Dohta – explaining the building blocks that make Breath of the Wild's systems work.
It ranges from little things from trees becoming unique objects when they are cut, to the core rules underpinning determine the game's chemistry engine. Fujibayashi also explained that porting Breath of the Wild to the Switch was easier than he expected, thanks to the Nintendo SDK's cross-platform support with PC, a small graphics driver and Nintendo's decision to optimise the Switch's OS for gaming.
It's always interesting seeing the tricks and decisions developers have to make to keep everything working. The possibilities are fascinating indeed. But what's also curious is the comment from Fujibayashi about performance on the Switch, especially considering the lack of difference between the Wii U and the Switch in the end product.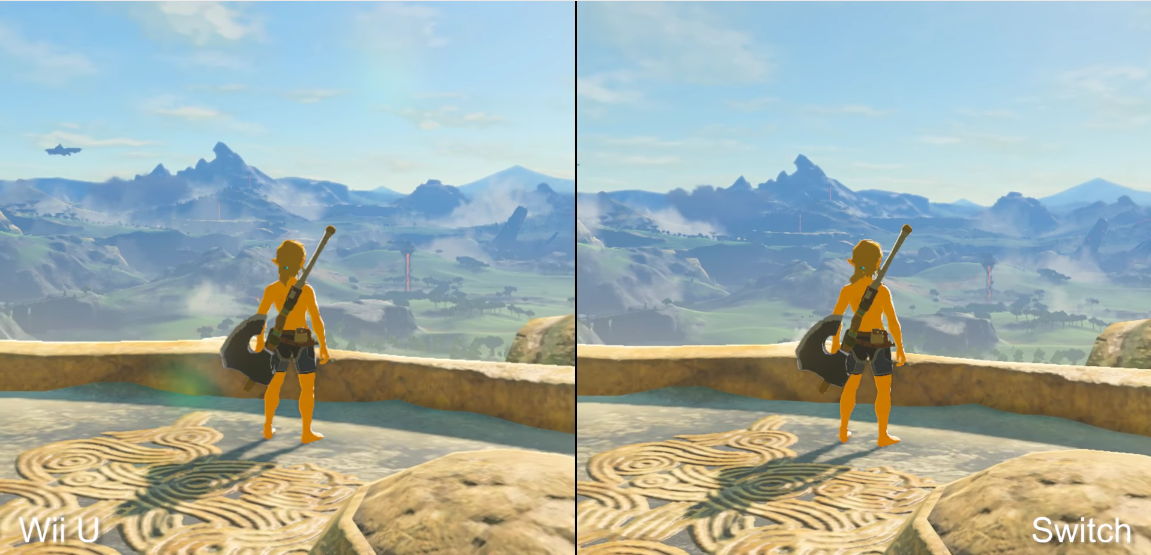 By now everyone knows that Zelda. Breath of the Wild on the Nintendo Switch is a unique achievement, but how does the Wii U version of the game measure up?
Read more