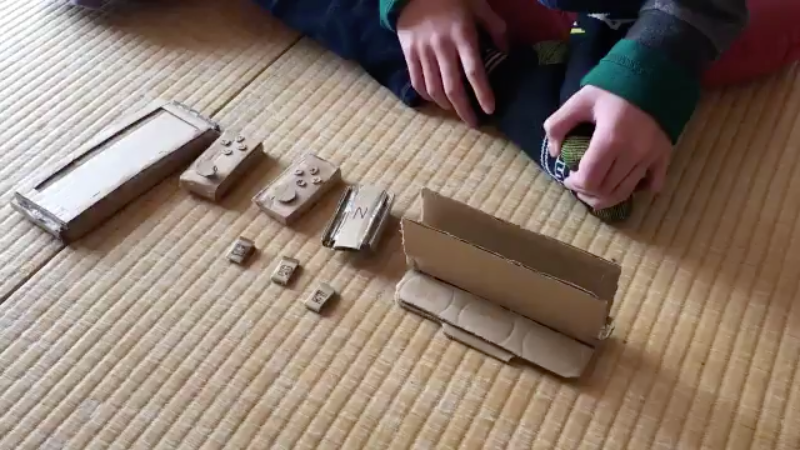 Gotta love the creativity of kids! Twitter user Ama-chan's kid brother made this cardboard Nintendo Switch because their mother wouldn't buy the real deal.
[Image: Ama-chan]
According to Ama-chan, her little brother is in Year 5 and dreams of making video games in the future.
お母さんに買ってもらえなくて自分でニンテンドースイッチつくった弟(小5)(将来の夢はゲームクリエイター)#NintendoSwtich pic.twitter.com/MTiHBOOkvD

— あまちゃん(在宅) (@fraise_ama) March 28, 2017
If that doesn't work out, he can always design hardware, cardboard or not!