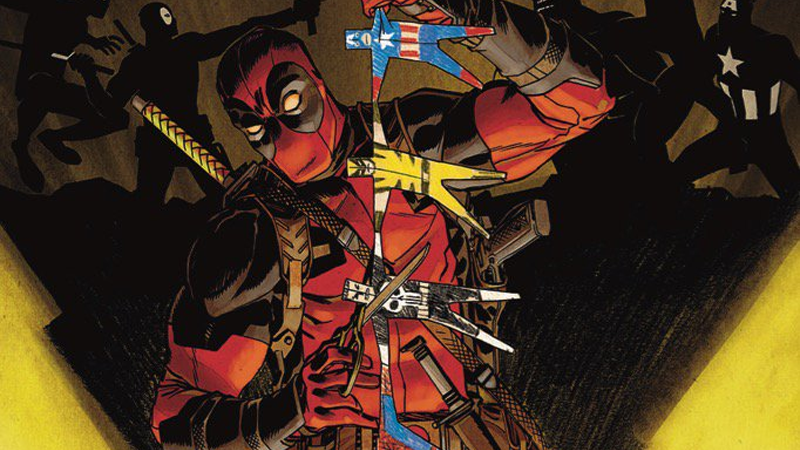 A few years ago, Marvel released a wild miniseries called Deadpool Kills the Marvel Universe. Seems like Wade Wilson had so much fun murdering everyone that he's about to dive in for round two.
Image: Marvel Comics, via Axel Alonso
Although Marvel Comics has yet to formally announce the series, we at least know it's coming, thanks to some cover art tweeted out by editor-in-chief Axel Alonso:
Respawn#Deadpool pic.twitter.com/C0emdtEU7l

— axel alonso (@axelalonsomarv) March 30, 2017
The original series, published in 2013 from creative team Cullen Bunn, Dalibor Talajic, Lee Loughridge and Joe Sabino, saw Deadpool's brain warped (even more) by villain Psycho-Man, triggering a desire to... well, should I really have to explain the premise of a series called Deadpool Kills the Marvel Universe? It's pretty self-explanatory. Suffice to say it ends up with a lot of dead superheroes.
I would assume its sequel will be very much the same. We'll bring you more on Deadpool Kills the Marvel Universe Again when we hear it.