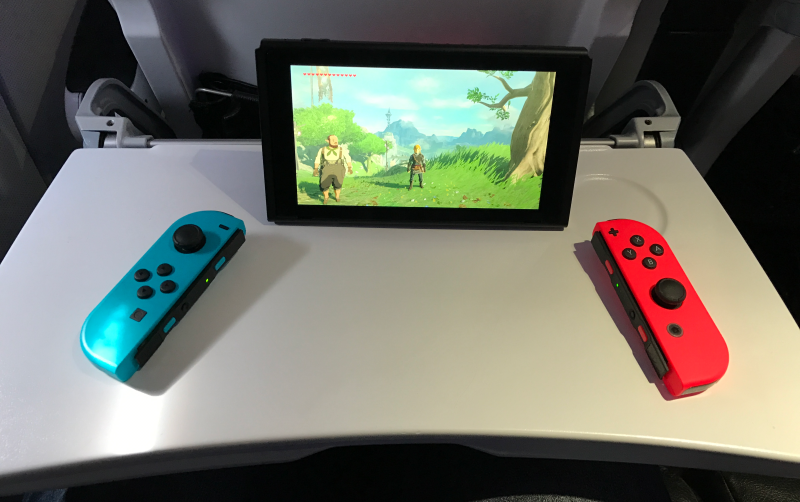 Good: Playing Zelda on a plane. Bad: The flimsy stand.
The Nintendo Switch is finally out. On the latest episode of Kotaku Splitscreen, Jason and I chat about what we like and don't like about Nintendo's new console, which we've both been using for a little over a week.
You can listen on iTunes or Google Play, or directly here. (MP3 download here.) As always, you can reach us at [email protected]
We'll be back to our regular weekly schedule next week with a full-length episode focusing on the new Zelda.