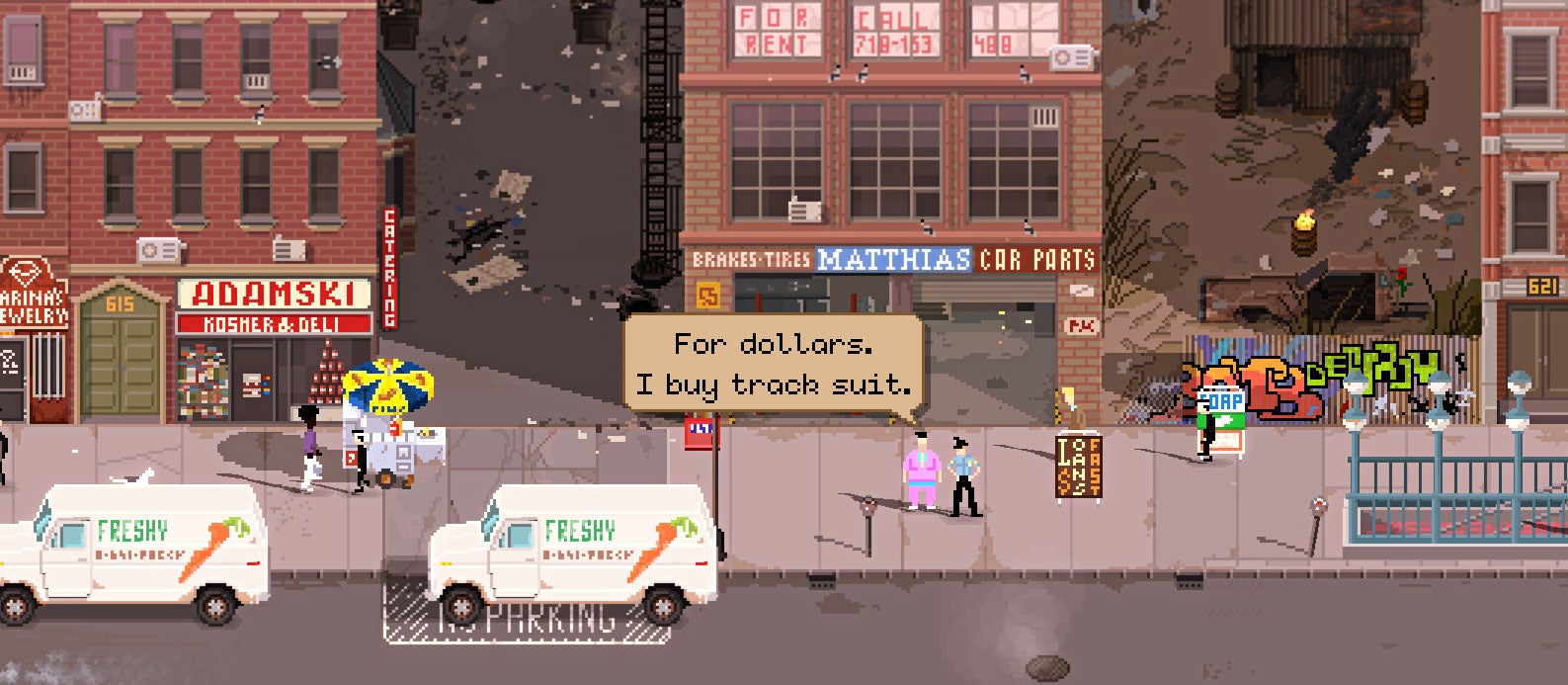 I played Beat Cop this week. On Monday, I was excited! It looked like Police Quest! By Wednesday I'd given up, because it's not a good video game, and that's disappointed me more than I thought it would have.
Beat Cop is a side-scrolling game that, with its 80s aesthetic and focus on police procedure, had a lot of people — myself included, as you just saw — thinking it would be a modern reincarnation of Police Quest, a classic adventure series that despite its punishing flaws is fondly-remembered for its simulation of the gritty details of police work.
It's not. Instead it's a dull affair, full of ideas that I'm sure seemed fine in isolation, but when thrown together completely undermine each other.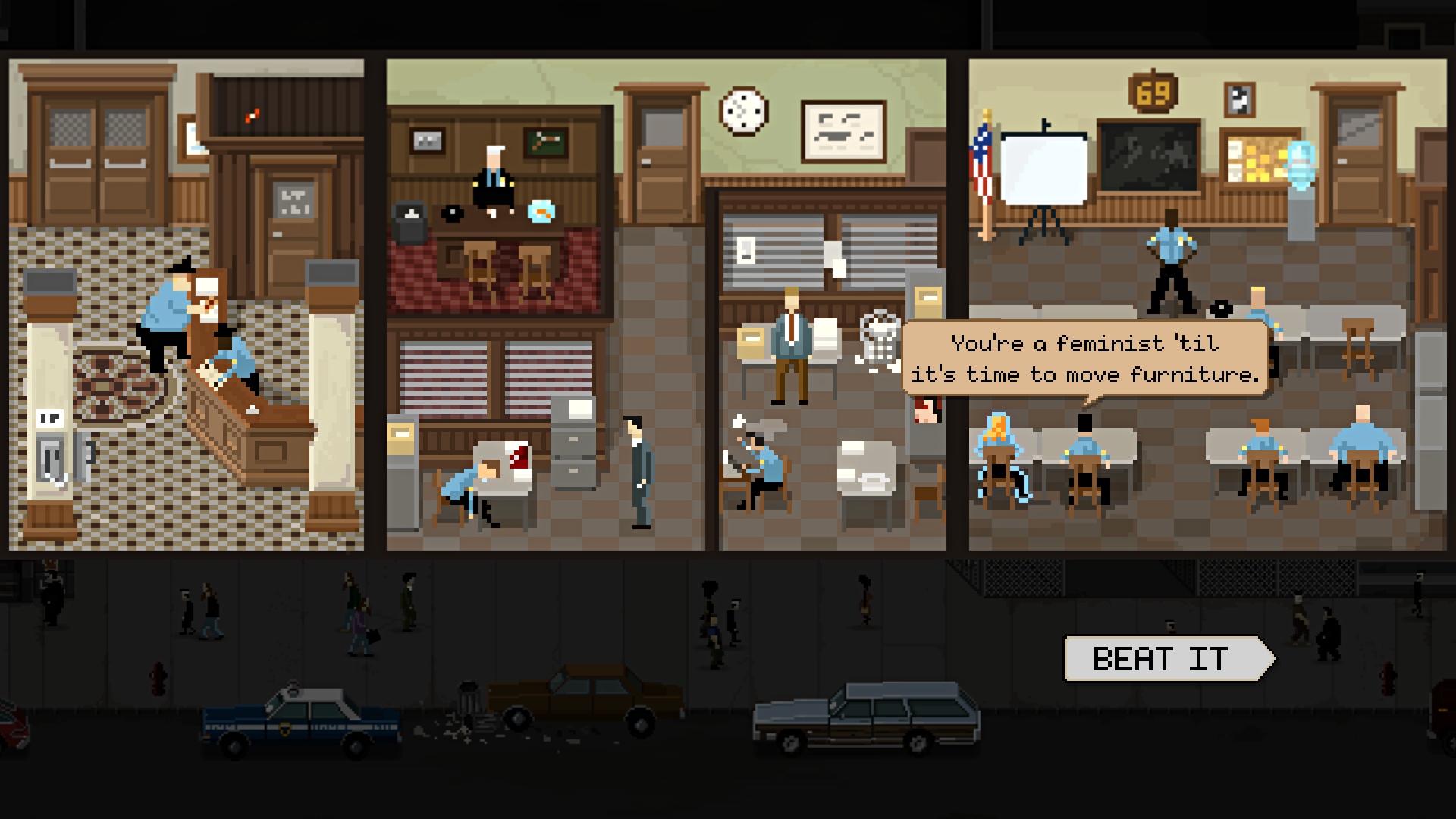 Beat Cop is a game about being a regular ol' officer walking the streets, settling petty disputes, chasing down shoplifters and issuing parking tickets. This sounds fun, in the same way that people find truck and farming simulators fun, but also in the way people enjoy hardcore military sims, because they love doing complex and sometimes dangerous jobs from the safety of their office chair.
There's no simulation here though. Everything about Beat Cop's setting and systems is undone by its limited controls and bizarre real-time clock, which strip Beat Cop of any sense of depth or nuance that you might hope for given the grey areas the rest of the experience is gunning for.
A lot of missions you're given are time-based, but moving around is a pain. You're supposed to get to know the inhabitants of your block, but everyone is such a foul-mouthed cardboard cutout of a character that you end up despising them all.